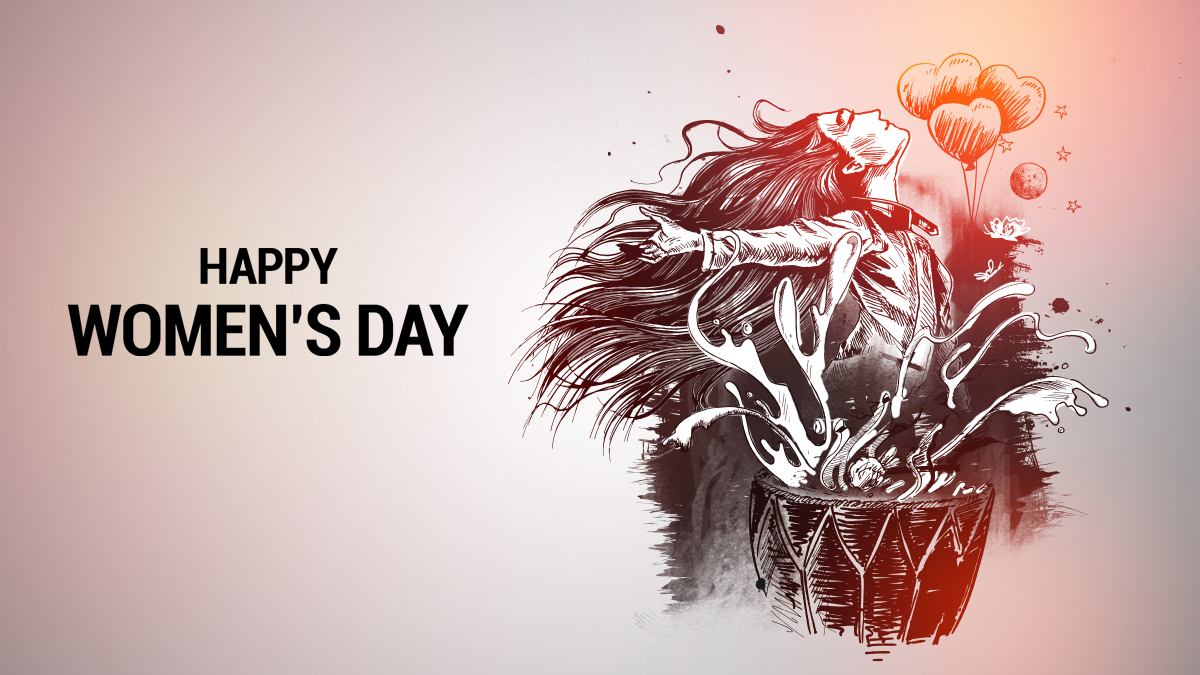 Women's Day is a day of joy and happiness in every sense of the term. Men make much of the occasion at home, with their families, friends, and associates at work to show their appreciation for the women. This Day, everywhere across the world, there are rallies, conferences, activities, and other events in which women play a central role and in which women take part in large numbers both to celebrate the occasion and to air their viewpoints.
Saregama is proud to honour women's power on the occasion of International Women's Day 2022 by highlighting women who have made a significant impact on the Indian music industry.
As a women's day gift, we bring to you exceptional and extraordinary female singers of Bollywood, who, with their soulful voices, have given us hundreds and thousands of songs to listen to and download.
We have curated songs by singers like Lata Mangeshkar, Asha Bhonsle, Alka Yagnik, Kavita Krishnamurthy, Shreya Ghoshal and many others. We are sure that you will like our remarkable women's day gift on the occasion of Women's Day 2022.
Here is a list of all the fantastic songs that are sung by amazing female playback singers in the Indian Film and Music Industry:
Zara Sa Jhoom Loon Main- Asha Bhosle. (Dilwale Dulhaniya Le Jaenge)
All of these Women's Day 2022 songs are readily available for you to download and to listen to on Saregama. As a women's day gift, all these songs are sure to transport you to the soulful world of these amazing female playback singers.
A culture of discrimination that is religiously and fiercely upheld in favor of men further exacerbates the pay disparity in the music industry, which restricts women singers from following their passion. It's high time we change that, and Women's Day 2022 is a perfect tie to initiate the change.
As we celebrate Women's Day 2022, let's pledge to treat women around us with more respect, kindness, and of course, equality as the theme of Women's Day 2022 is 'Gender Equality Today For A Sustainable Tomorrow.'
In the Indian Film Industry, when compared to their male counterparts, women are increasingly marginalized and ignored in terms of both content and execution. The number of songs, especially those sung by female playback singers or those geared toward women, has decreased.
On Women's Day 2022, we need to recognize the contribution of women in the field of music and cinema and give them the credit which is long due. These singers have given their blood and sweat to the Indian Music and Film Industry and presented us with their most soulful and melodic tracks that we are going to enjoy for the years to come. It remains to be seen whether more women in the music industry will be able to share that sentiment in the future.
This list of songs from the most iconic female playback singers is a women's day gift from Saregama to all the music lovers out there. We hope that you will enjoy the playlist as you celebrate Women's Day 2022 and realize the contribution of female singers in the Indian Music and Film Industry. The femme forces of Hindi film music deserve our cheers, and we look forward to their impressive growth in the years to come.