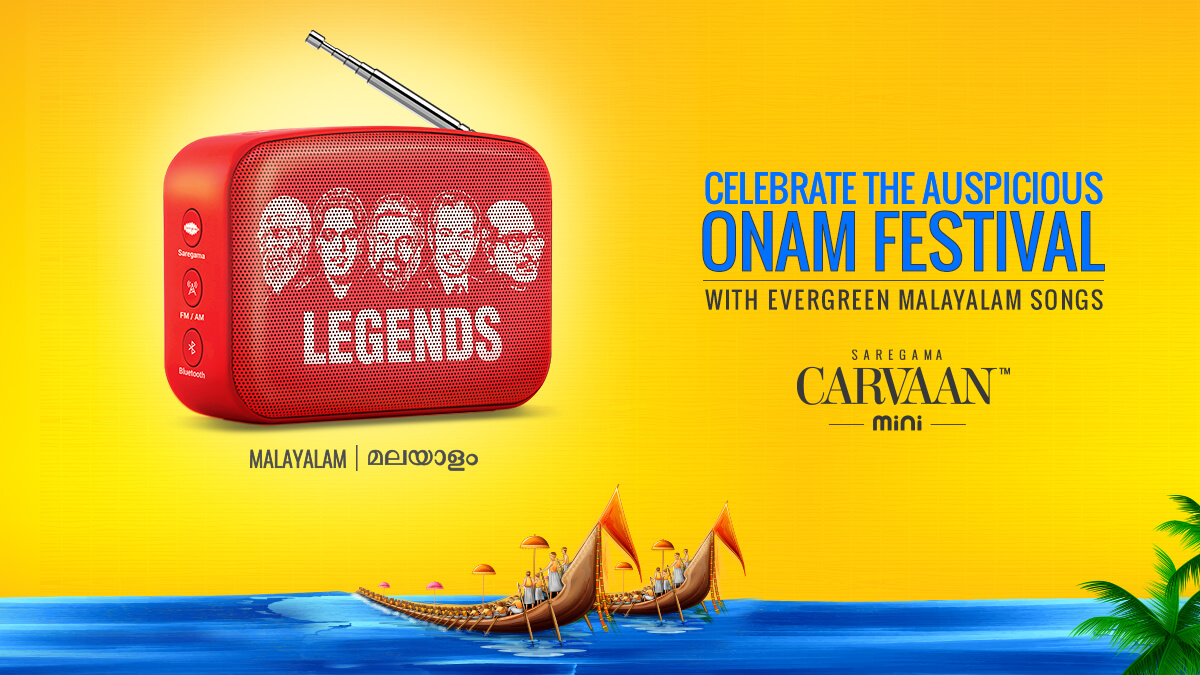 Onam is a festival that is typically celebrated by the Malayalam community all over the state of Kerala. It is also known as a harvest festival and comes on the 22nd Nakshatra Thiruvonam in the month of Chingam according to the Malayalam calendar.
This auspicious festival of Onam is one of the biggest festivals for Malayali people living in or outside Kerala. Even though Onam is said to be a Hindu festival but even non-Hindu communities of Kerala join their fellow statesmen in celebrating this cultural festival. Onam marks the Malayalam New Year, and the spread of joy continues for over ten days and concludes with Thiruvanom. The first day Atham and the last day are particularly very important for the Malayalee communities. The Atham day is marked with the start of the festival at Vanamamoorthy, Thrikkakara temple in Kochi which is considered as the focal centre of Onam. Parades are held all over Kerala welcoming the king Mahabali.
The parades depict the true culture of the state with marching elephants, drum beats, folk dances and art forms and colourfully dressed people with masks. According to history, the king used to lead a grand procession to the temple. The temple in Thrikkakara, Ernakulam district is dedicated to Vishnu in his Vaman avatar.
The Onam festivities is all about colours, dance, music, art and food. The tradition of making a Pookkalam is a ritual that starts on the Atham day. The Pookkalam is similar to rangoli but Is made of several varieties of flowers decorated in patterns on the floor with lamps in the middle or on the sides. With each day of the celebration, the size of the pookkalam also increases. Pookkalam competitions are held all across Kerala during Onam.
Traditional dance forms like Thiruvathira, Kummattikali, Pulikali, Thumbi Thullal, Onam Kali and others are performed on old Malayalam songs. Pulikali or Kaduvakali, also known as tiger dance is a common sight during Onam.
Another highlight of the Onam festivities is the Vallamkali, boat race. The boat races are held on the Pampa river, which is considered sacred. Families travel from far to watch these snake boat races live. Food cannot be ruled out from any festival in Kerala. The Onam Sadya is relished all over the state representing the spirit of the season.
This year the pandemic has taken over all the festivals and with all the restrictions in place, Onam celebrations will also take a hit. But we all can still come together and not let the essence of the festival fade away by celebrating it within our homes in the company of our family.
This year, listen to the evergreen Malayalam songs on Carvaan Mini Malayalam and celebrate Onam. It has 351 superhit retro Malayalam songs. This includes popular Onam tracks like 'Pon Thiruvonam Varavaai', 'Onapove Omalpoove' and 'Poovili Poovili', the most popular song filmed on popular actor Nazir and sung by K. J. Yesudas.