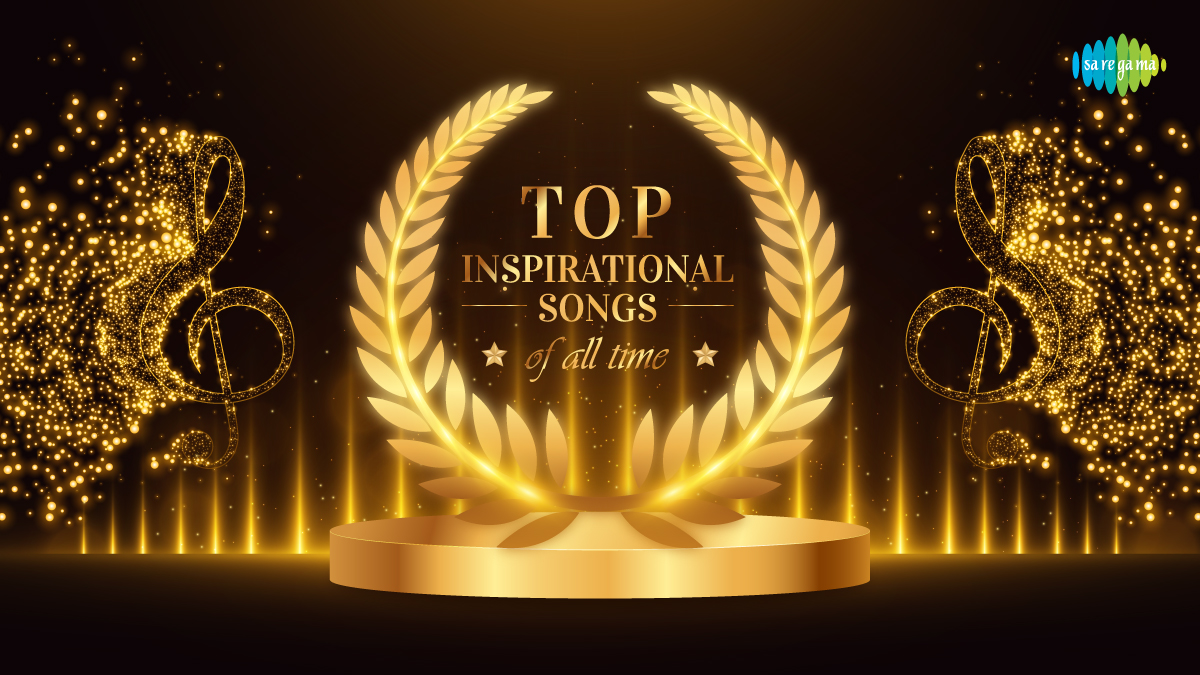 Music's significance is not just limited to entertainment or setting a particular mood. Some songs are beautiful because their lyrics seem so personal or relatable that you can't help but feel as though they were made for you or represents you in some way.
While some songs have the power to make you groove, some on the other hand have the power to provoke emotions or thoughts that inspire you to do more. It's all about your perception of the lyrics. 
Some songs tend to be so impactful that they have the power to uplift your mind and soul. The lyrics of such songs turn into a tale and are able to elicit feelings from the listener. There is always going to be one individual who can relate to what the music is expressing and is subsequently motivated by it, whether the song is about love, loss, passion, or the difficulties of life. 
It's all about having fresh experiences in life. Our experience or conception of the universe is effectively expanded each time we listen to a new band or musical genre. 
We can feel more connected to our spiritual side when we listen to religious or spiritual music. People are able to learn, be inspired, motivated, and draw nearer to their Truth through spiritual songs and other musical works. It can be a great motivator for you to desire to improve your lifestyle and go forward, or just to unwind and meditate. Like nothing else on earth, music has the extraordinary power to bring people together. 
Let's have a look at a variety of retro songs that can inspire us in our day-to-day life:
Kuch reet jagat ki aisi hai 
Har ek subah ki shaam hui 
Tu kaun hai tera naam hai kya 
Seeta bhi yahan badnaam hui 
Phir kyon sansaar ki baaton se 
Bheeg gaye tere naina 
Kuch toh log kahenge 
Logon ka kaam hai kehna 
The story narrates an unconventional and nameless bond between two people, the protagonists of Amar Prem Anand Babu and Pushpa are judged by society in the most unjust ways. Pushpa is judged by society for the life she leads and is deeply hurt and affected by the remarks that are aimed towards her. To which Amar sings Kuch toh log kahenge, logon ka kaam hai kehna (People will always talk, so let them) he continues the song by telling Pushpa that this society had judged Sita and her purity so who are you and I to not be judged by these 'respectable pillars' of the society. 
People will talk and we should let them. 
Raj the protagonist of the movie leads a very simple life and in this song, he advises the audience to lead their life with love, laughter and selflessness. In short, life is all about spreading happiness, supporting each other during difficulties and letting people know that you love them. It's also about having faith in oneself and others.
Kisi ki muskurahaton par hai nisar
Kisi ka dard mil sake to le udhaar
Kisi ke waaste ho tere dil mein pyaar
Jeena isi ka naam hai…
Rishta dil se dil ke aitbaar ka
Zinda hai hami se naam pyaar ka 
Ki marke bhi kisi ko yaad ayenge
Kisi ke aansuo mein muskuraanyenge
Kahega phool har kali se baar baar
Jeena isi ka naam hai…
Jo mil gaya usi ko muqaddar samajh liya
Jo kho gaya main usko bhulata chala gaya
Main zindagi ka saath nibhaata chala gaya 
Har fikr ko dhuen mein udaata chala gaya
When you hear this song for the first time, it seems like an 'I don't care' kind of song. Major Verma the protagonist of the movie is portrayed as an aloof individual. But this song talks about the various approaches to life, one of which is having a realistic perspective of living a life. The song encourages or rather suggests to the audience to lead a life without regrets or remorse. Life is too short to keep living in the past rather than that be in the present and enjoy every moment. Barbaadiyon ka sok manaaana fizool tha, Barbadiyon ka jashn manaata chala gaya…
Maut aani hai, aayegi ik din
Jaan jaani hai, jaayegi ik din
Aisi baaton se kya ghabraana
Yahaan kal kya ho kisne jaana
Rajesh Khanna is one of the few actors who had tons of 'philosophical songs" picturised on him. One such song is Zindagi ek safar hai suhana, which simply translates to life being a beautiful journey, but most importantly it's important to know that we are completely unaware as to what will happen tomorrow, we have zero control over how the future is going to turn out and that is why we should live every moment to the fullest. Death is inevitable, there is absolutely no sense in worrying about this when you are alive right now.
Jahaan mein aake jahaan se khinche-khinche na raho
Woh zindagi hi nahin jis mein aas bujh jaaye
Koyi bhi pyaas dabaaye se dab nahin sakti
Isi se chain milegaa ke pyaas bujh jaaye
Ye keh ke mudta hua zindagi ka dhaara hai
Jiyo to aise jiyo jaise sab tumhaara hai
Written beautifully by Sahir Ludhianvi, Jiyo toh aise jiyo talks about how we enter this world with nothing and are going to die with nothing. This may sound a little pessimistic although the lyrics of this song are so beautifully put that it depicts optimism. The song talks about leading a life king-size, to live each day as though you are content with everything that you possess. 
The lyricist of Hai sabse madhur woh geet, Shailendra's, favourite poet was Percy Bysse Shelley. He was so inspired by him that a couple of lines from Percy's Ode to a Skylark  (Our sweetest songs are those that tell of saddest thought) were used as the initial lines of this song – Hai sabse madhur woh geet jinhe hum dard ke sur me gaate hai. Basically, this song is conveying the idea that sadness and grief are a part of life, and that anyone who thinks that you can escape it is a fool. He has also added that tears are not only caused due to sadness but also happiness (Jab hadh se guzar jaati hai khushi, aansoo bhi chhalakte aate hain)      
Pehalu mein paraaye dard basake, 
Hansna hansaana seekh zara 
Tu hansna hansaana seekh zara 
No matter what, there is always light at the end of the tunnel (Jab gham ka andhera ghir aaye, samjho ke savera door nahin…).
Jeena yahan marna yahan
Iske siva jaana kahan
Jeena yahan marna yahan
Iske siva jaana kahan
Ji chahe jab humko awaaz do
Hum hain wahin hum thhe jahan
Apne yahin dono jahan
Iske siva jana kahan
Yeh mera geet jeevan sangeet
Kal bhi koi dohrayega
Yeh mera geet jeevan sangeet
Kal bhi koi dohrayega
Jag ko hasane bahrupiya
Roop badal phir aayega
Swarg yahin nark yahan
Iske siva jana kahan
Jeena Yahan Marna Yahan is a song that is played throughout the movie and has multiple messages in it. The movie revolves around a simple motto that no matter what happens in your life the show must go on. Just like the character Raju, who is a joker and throughout the film goes through a lot of hardships and yet, continues to entertain people with his performances. You live here and you die here, in short, it means that this earth is our home and if we take birth here and we die here, might as well make it a good place to live. 
Ruk jaanaa nahiin tuu kahiin haar ke
Kaanton pe chalake milenge saaye bahaar ke
Ruk jaanaa nahiin tuu kahiin haar ke
Kaanton pe chalake milenge saaye bahaar ke
O raahii, o raahii…
In the divine voice of Kishore Kumar, Ruk Jaana Nahin is a 'pick me up' song that resonates with the hearts of the audience. This famous song is from the movie called 'Imtihaan' (1974). It can motivate you as an individual and as a team too as this song talks about how this world is a tough place to revise in, there are tons of hardships and difficulties but we have to ensure that we have our head and heart in the right place. It also talks about how victory can be easily achieved by enduring pain. So all in all this song will pick you up and encourage you to not give up and move on with your tasks. 
Ham mehanat walo ne jab
Bhi milakar kadam badhaaya
Saagar ne rastaa chhoda
Parabat ne shish jhukaaya
Faulaadi hain sine apane
Faulaadi hain baahen
Ham chahen to paida kar de
Chattanon mein rahe
Saathi haath badhna
Saathi haath badhna
Ek akelaa thak jaae to
Milakar bojh uthana
Saathi Haath Badhana is yet another song that talks about team spirit and ignites positivity and quality team work. The lyrics literally say that any weight can be easily handled if the team coordinates as one person alone won't be able to handle the weight alone. The song also mentions that nothing is impossible when you as a team are united. So listen to this song before a big game or team meetings and ignite passion amongst your teammates. 
Ek din tere mere
Khawab honge poore
Aisi koi baat kar
Chal o jamoore
Rah jaayen sab dil
Thaam kar o pyaare
Haath jod sab ko
Salaam karo pyaare
Ae duniya mein rahana
Hai to kaam karo pyaare
This song talks about how this world has now turned into a complex place to live in and in order to survive you will have to work hard every single day. In the melodious voice of Kishore Da this song encourages people to prepare themselves to work hard enough and face challenges easily. It talks about how everything in this world comes for a price, so you need to really go out there and prove yourself to earn the bread. It's a really inspiring song that would pick you up on a day when you feel extremely lazy or lethargic. 
Saregama Carvaan Premium Pop Colour 
Saregama Carvaan is all about retro. This device has 5000 timeless Hindi songs preloaded in it and is extremely portable plus comes with built-in dual speakers. Carvaan functions as both your home speaker and a portable FM radio. By connecting a USB drive or using Bluetooth to stream music from your phone to the Carvaan, apart from that you can also curate and enjoy your very own music library. It runs on a battery that is rechargeable and that can last up to five hours. Saregama provides a nationwide service network in India that supports the product and offers a one-year in-home warranty. The 5000 songs in the Saregama Carvaan music collection are hand-selected and categorised according to vocalists, lyricists, music composers, moods, singers etc. A jog dial can be used to pick any category. So now you can flip from timeless love ballads, soulful Sufi tracks, and Kishore Kumar oldies all in their original renditions, back-to-back, without any commercials in between, with just a simple turn of the knob.
Saregama Carvaan Mobile: Portable and easy-to-use melodious device
Saregama Carvaan mobile is the first ever keypad phone with pre-loaded melodies. It comes with 1500 pre-loaded evergreen Hindi songs with super loud speakers. Carvaan Mobile is a terrific option for a keypad phone that comes with beautiful melodies and vintage music. It is the best option for keypad phone enthusiasts because it has a stylish and premium appearance, a digital camera, a 2500 mAh long-lasting battery, an integrated FM, and a durable and wide display. For ease of song selection, the collection of 1500 specially selected and curated superhit, timeless songs are divided into categories based on the names of artists like Lata Mangeshkar, Asha Bhosle, Kishore Kumar, etc. or moods like romance, sadness, and more.