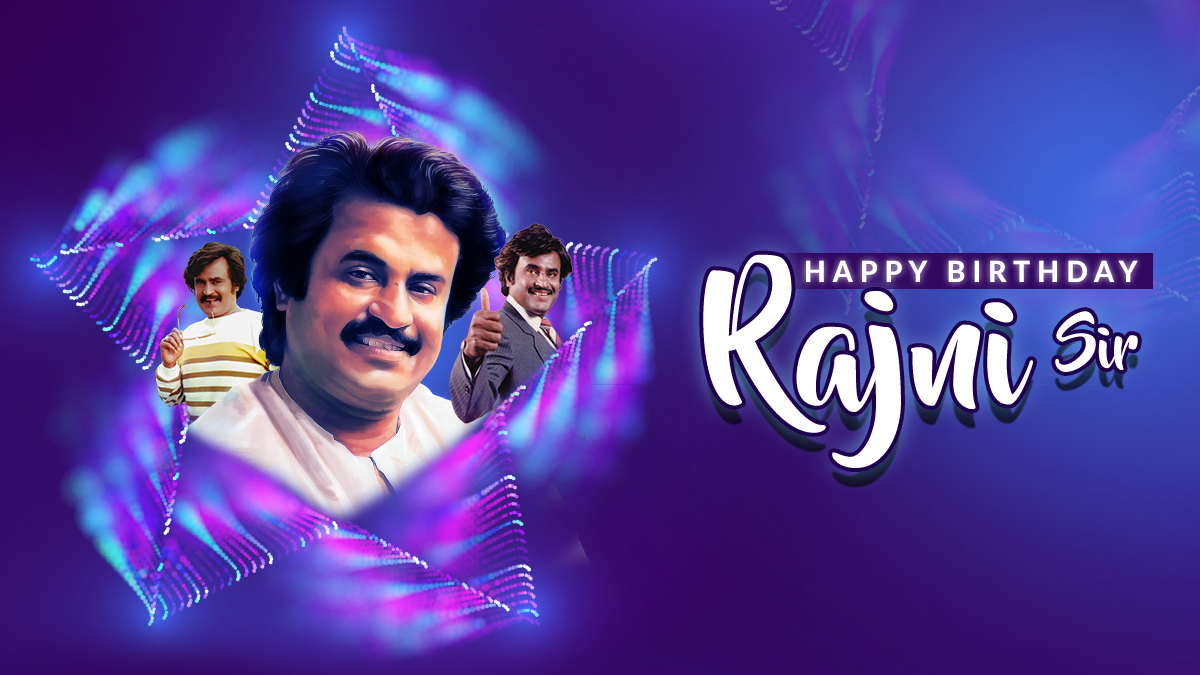 Rajinikanth, the name itself is a symbol for one of the most talented and successful actors representing the Indian film industry. Rajinikanth's unique dialogues and action scenes in films made him immensely popular amongst the public. However, Rajinikanth's real name is Shivaji Rao Gaekwad. He was born on 12th December 1950 in a Marathi family residing in Bangalore, Mysore State.
Young Shivaji did not have an ideal life; he studied at a Ramakrishna Math and learned spiritual lessons from there. He also participated in various plays at the Ramakrishna Math. During his early years, Shivaji spent most of his time acting in plays. After school, he also did odd jobs like that of a conductor and also a coolie. Later, he took up an acting course at the Madras Film Institute, where he was spotted by director K. Balachander who advised him to learn Tamil.
Rajinikanth began his film career with the Tamil movie Apoorva Raagangal directed by K.Balachander and released in the year 1975. The film was said to be controversial but was acclaimed critically and won three National Film Awards in 1976. Rajinikanth made a great impression on viewers on his debut. He then appeared in a Kannada film Katha Sangama in 1976 and again worked with Balachander in the Telugu film Anthuieni Katha. Moondru Mudichu was the first Tamil film that featured Rajinikanth in the lead role. He then worked in many other films like Avargal, 16 Vayadhinile and Baalu Jenu. Rajini also made his appearance as a lead actor in a Telugu movie, Chilakamma Cheppindi in the same year. 
In 1978, Rajinikanth had made his mark and appeared in 20 films across Tamil, Telugu and Kannada. Some of his biggest hits from that year were Shankar Salim Simon, Kiladi Kittu, Aayiram Jenmangal. For his performance in the movie Mathu Tappada Maga, Rajinikanth achieved the title of "Superstar."He also did a movie with Kamal Hasan called Ilmai Oonjal Aadukirathu which was remade with the same star cast in Telugu as well.
Throughout his long and successful career, Rajinikanth played different challenging roles in multiple languages and continues to do so. He also established himself as a commercial entertainer in the 90s. He played roles in Blockbuster films like Pannakkaran, Athisaya Piravi and Dharmadorai. Rajinikanth is the most popular actor in South India. His punchlines delivered in his distinct style gained a lot of attention with time. He is also the highest-grossing actor in the history of Tamil cinema. Rajinikanth, for his contributions to the field of cinema, has also received the Padma Bhushan and the Padma Vibhushan from the Government of India.
You can now listen to all your favorite songs featuring the Thalaiva on Saregama Carvaan Tamil, a digital audio player with 5000 in-built classic Tamil songs with features like USB and Bluetooth connectivity. You can also listen to your favorite FM/AM stations on this portable player. 
As Rajinikanth turns 72, we at Saregama wish that the Thunder of the Thalaiva lives forever.