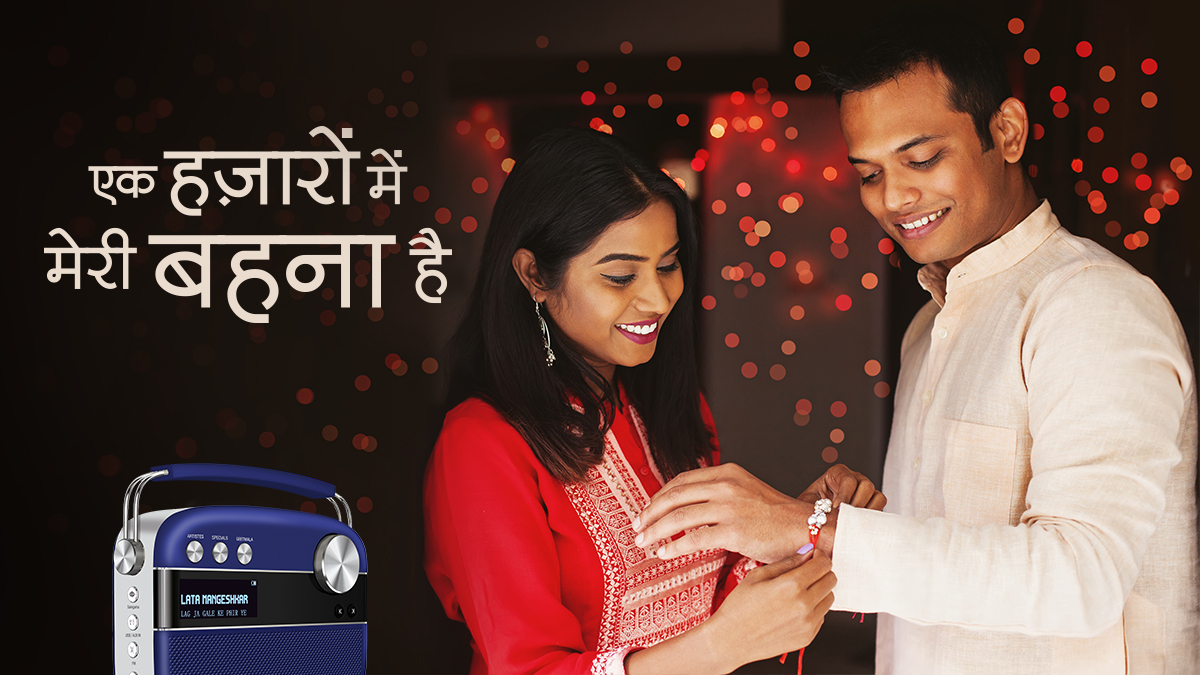 The word 'Raksha' means protection and 'Bandhan' means bond. On this day, a sister ties a cotton or silk thread on her brother's wrist. It's not just a thread, but rather a commitment a brother takes to protect her sister at all cost. A sister, on the other hand, prays for the well-being and prosperity of her brother. Raksha Bandhan is a day dedicated to celebrate and honor the unique bond between a brother and a sister. It's a relationship built on love, sacrifices, caring, sharing, cute little fights and a lot more. A sister is a friend with whom we share many common memories from our childhood. This bond and affection demands something special to be gifted as a token of love.
Usually, there are many gifts that a brother can gift to sister. This includes her favorite chocolates. You can also opt for a brand-new watch as a gift. The latest trending dress would delight her to end. Another interesting way to celebrate the day would be gifting her something feminine. This includes make-up kit, bags, etc. It will surely surprise her.
The gifts can be different if she is older than you, married, and away from home. Jewellery can be a precious gift to her. Make sure that it suits all the occasions and matches her favorite attire. Also, you may gift her something which she can use at home. It includes dinner sets, home decor items, kitchen appliances, etc.
Since there is not a better occasion to express your love and respect to sister than on Rakhi, gifting something unique should be on the cards.
Music is something everyone loves. Growing up with your sister, you must have loved and enjoyed to listen together to many downloaded old Hindi songs. You may have played games like Antakshari where you must have sung those vintage hits. Don't you think those downloaded Hindi songs have the power to take you back in time? We surely believe so. This makes Saregama Carvaan, the best gift for your sister.
The Saregama Carvaan comes with a collection of 5000+ pre-loaded songs. The songs consist of old vintage hits by the singing legends like Manna Dey, Mohd. Rafi, Asha Bhosle, Lata Mangeshkar, and more. Legendary music composers like S. D. Burman, R. D. Burman, etc. also make the list.
Make this Raksha Bandhan memorable with old Hindi songs which fills the occasion with warmth, love and affection between a brother and a sister. Listen to popular hits on Saregama Carvaan which depicts and celebrates brother-sister bond like nothing else. Some of the songs on the list include Phoolon Ka Taron Ka, Ab Ke Baras Bhejo Bhaiya, Bhaiya Mere Rakhi Ke Bandhan Ko, Mere Bhaiya, Mere Bhaiyaa Mere Chanda.
Tie the knot of brother sister love with Saregama Carvaan and make this Raksha Bandhan a musical one.