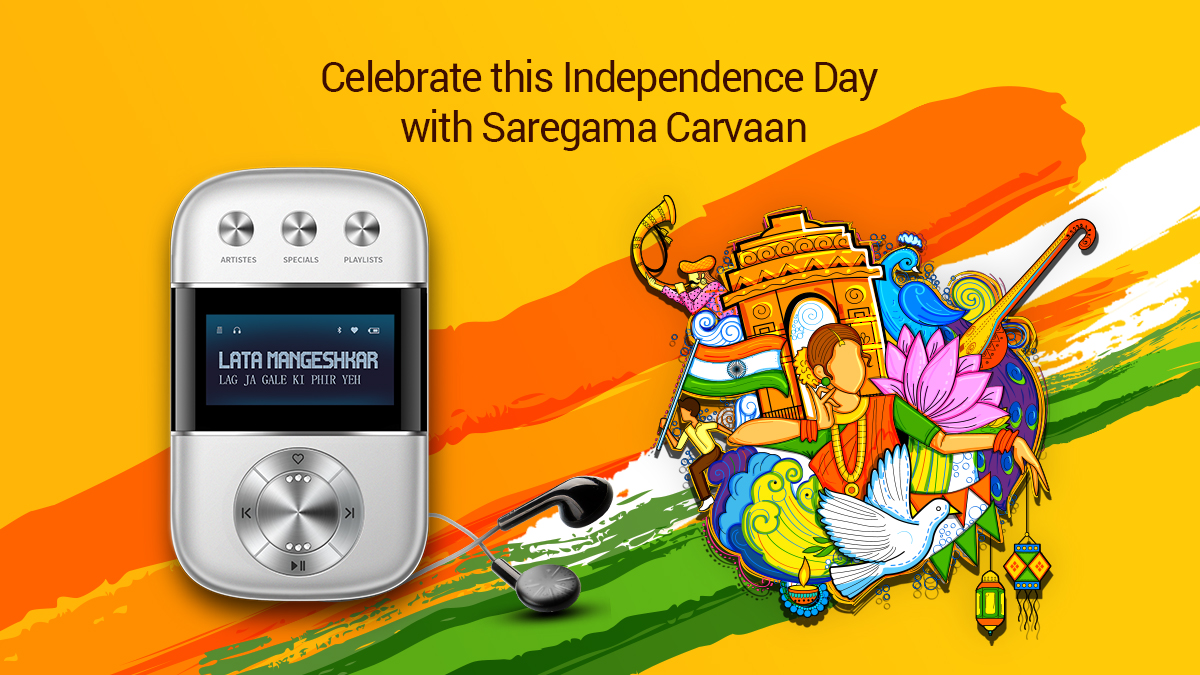 Remember, as a kid; you used to wake up early on the 15th of August, the Independence Day, just to watch the parade happening at Red Fort, being aired on National Television, followed by the customary speech by the Prime Minister, followed by the song 'Saare Jahan se Achha'? These memories make one smile even to this day.
With changing times, priorities have changed too. Bogged down by the workload, work pressure, relationships and responsibilities, we all find solace in that extra sleep on holidays like Independence Day, and of course, glued to our mobile phones, we forget what day it is. Sure, most of us with the hectic routines we follow celebrate the day as just another holiday!
However, now, with Carvaan Go, one can still feel and relive the memories without having to compromise on that sleep or that personal time. Wondering how?
With 3000 pre-loaded songs, Carvaan Go could be your companion wherein you just tune in and listen to your favorite patriotic hits. You could add your favorites to it too, as it supports micro SD card of up to 32 GB. The pre-loaded songs are sung by various singers and legends of the yesteryear, from the golden era gone by.
Carvaan Go is a handy device which is less than a 100 grams, therefore no added weight as such, even if you decide to take it along for your walk or jog. It has 50 curated playlist to match your routine activities like driving, jogging, walking, flight travel and so on.
Since the pre-loaded songs would be with you all the time, you could also decide to tune in to radio and relish the patriotic hits being played across 80 or more dedicated stations. You could connect your speakers or headphones too. This could well continue late into the night, as it comes with an inbuilt night-mode speaker as well! Carvaan Go is a perfect partner as it would accompany you with its rechargeable battery. Once fully charged, it will stick by your side for approximately 7 hours. The charger is compatible with Android devices. What more can one ask for? This personal portable digital audio player is one of the best investments you can make!
Carvaan Go can be your go-to device for songs of your choice. Be it classical, retro, Independence Day special, or devotional songs. Every genre from Bhakti and Devotional to peppy and melodious have been covered and carefully blended in a way that one feels liberated owning a device like this.
This is one of the best devices to own this Independence Day. Wondering why? It will give the autonomy in your hands. Plus, you choose your music. The genre, the song, the singer, the mood! And Independence Day is all about that liberty and freedom, isn't it?
It is that time of the year to lose yourself in the divine bhakti and devotion of our motherland. Indulge in praising her, thanking her, saluting her and surrendering yourself to her. Carvaan Go is just a bridge between you and the love and devotion.