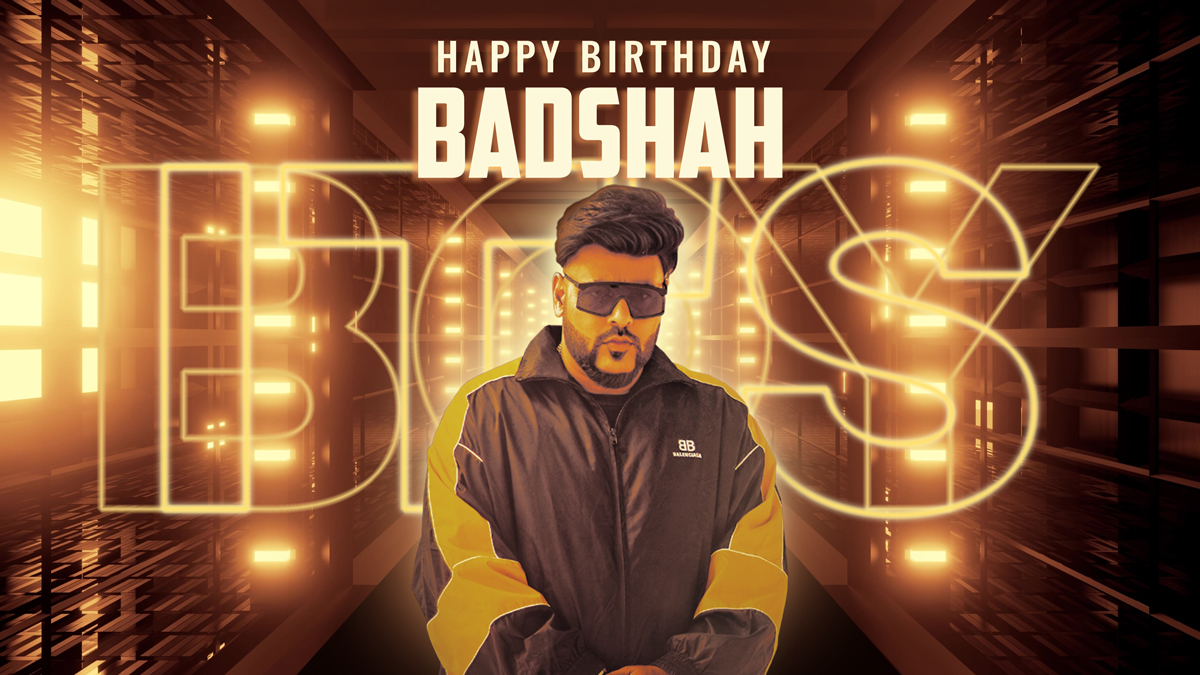 Hip-hop music culture took a long time to penetrate India when compared to western countries. Moreover, it is only in recent times that the rap scene became an integral part of Bollywood music in India. 
But if you have to name one man today who has taken the country by storm with his rap music and skills, it has to be Badshah. Without a doubt, he is the most bankable star in the Bollywood industry today mesmerizing everyone. Saregama wishes a very Happy Birthday to Badshah – the rapper, singer, music composer with a Midas touch.
If you didn't know, Badshah's real name is Aditya Prateek Singh Sisodia. Born in a middle-class Punjabi family in Delhi, he grew up as any other normal boy would in India. However, he was a mathematics nerd during his school years, which eventually led him to opt for a Civil Engineering course in Chandigarh. 
His destiny bought him to the college as he was first introduced to the whole hip-hop culture, rap, and changing music scene in India as well as the world. Thus began the quest to become the best rapper in the world. 
Badshah, back in 2006, was known as MC Cool Equal. He got the opportunity to collaborate with Punjabi rapper Yo-Yo Honey Singh, who was becoming quite popular during that period. They along with others formed the crew Mafia Mundeer. This is where he adopted his new nom de plume Badshah and started rapping in Hindi and Punjabi. Not long after, they released many popular rap songs which caught the eye of Bollywood as well as the audience. 
In the years 2011 and post that, Badshah left the crew due to differences and had the chance to upgrade his skills. It included learning music production. And finally the big breakthrough with the song Saturday, Saturday with Indeep Bakshi, which became one of the biggest hits of the year. The rest is history. Many of his songs since then have been used in different Bollywood movies such as Kapoor & Sons, Khoobsurat, Bajrangi Bhaijan, Sanam Re, Veere Di Wedding, and others. He is indeed the leading rapper right now, and he is also one of the highest-paid celebrities today in India.
His most popular and super hit songs include Paani Paani, DJ Waley Babu, Abhi To Party Shuru Hui Hai, Get Up Jawani, Kar Gayi Chull, Baby Ko Bass Pasand Hai, Kala Chashma. He also continues to collaborate with Bollywood celebrities, Punjabi artists for music production and other entertainment activities. These are the regular anthems you can listen to on the streets, parties, weddings, cars, and other places. He continues to thrill the audience with his Punjabi and Hindi songs. As for his personal life, he is married to Jasmine and has a daughter named Jessemy. 
Saregama wishes a very happy birthday to Badshah, the reigning king of rap songs, and we hope to listen to many more of his fascinating songs in the future.