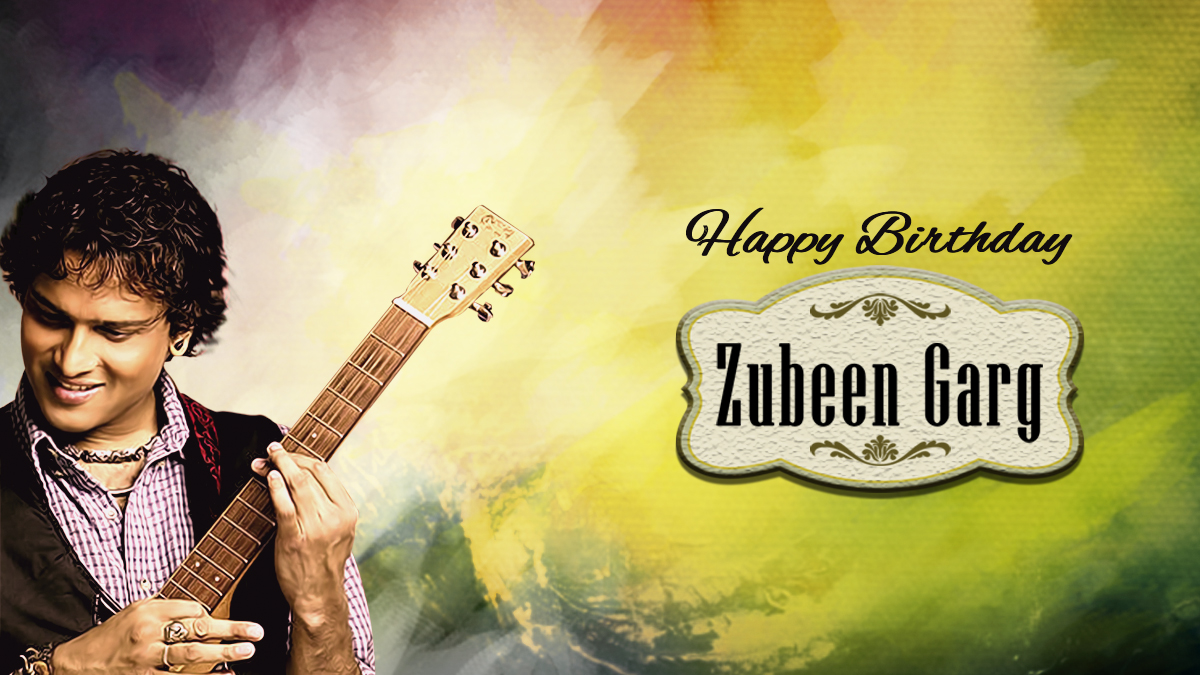 Zubeen Garg or popularly known as Zubeen is an Indian playback singer, music director, lyricist, composer, music producer, scriptwriter, philanthropist, film director, producer, and actor. He predominantly works in singing songs for Hindi, Assamese, and Bengali-language films and music industries. He is also an instrumentalist and can play 12 instruments including drums, guitar, harmonium, harmonica, mandolin, keyboard, tabla, dhol, dotara, and various percussion instruments. He is Northeastern's pride and also Assam's highest-paid singer. 
Born on the 18th of November 1972 in Tula, Meghalaya, he was named after the music composer Zubin Mehta. Zubeen's father is a lyricist and poet under the name Kapil Thakur. Zubeen dropped out of his Bachelor of Science degree to pursue singing as a career. 
Zubeen gained his confidence to pursue a full-time career in music after receiving his gold medal for his western solo performance in the youth festival held in 1992. Promptly afterward, Garg made his music debut with the Assamese album Anamika in 1992. Following the release, Garg released many more album songs before moving to Mumbai in 1995 to work in Bollywood. He recorded some Hindi album songs such as Chandni Raat, Yuhi Kabhi, Dil Se, Sparsh, Mere Liye, Kaante, Nupur, and Fiza. He went on to record songs like Mango Agar Dil Se Toh Khuda from the movie Chupke Se, the song Holi Re from the movie Mumbai Se Aaya Mera Dost, and the song Jo Pyar Tumne from the movie Jaal: The Trap. Though his biggest Bollywood break was his song Ya Ali from the movie Gangster. Both the film and the song were the biggest hits of 2006. The song also got him his 2006 Global Indian Film Award for Best Playback Singer. 
Apart from Hindi and Assamese songs, Zubeen also worked in the Bengali music industry, composing songs like O Bondhure, Lagena Bhalo, and Mon Mane Na amongst others.  
Some of Zubeen Garg's popular songs include; Ya Ali (Akele Hain), Dil Tu Hi Bata (Krrish 3), Aaina Mon Bhanga (Bolo Na Tumi Amar), Eta Kotha (Ratnakar), Morom (Morom), Janu Janu (Gane Ki Aane), Rumaal (Rumaal), Socha Nahi Tha (Kaante), Maahi Ve (Kaante), Heavy Lagche (Idiot), Piya Re Piya Re (Chirodini Tumi Je Amar), Saiyaan (Romeo And Juliet), Dukhor (Maina), Jaane Kya (Pyaar Ke Side effects), Kya Raaz Hai (Raaz 3), Shola Shola (London Dreams), Jaana Hai (Dum Maaro Dum), Oh My God Soundtrack (Oh My God), Marhaba (Garv: Pride&Honour), amongst others. 
Zubeen Garg has received over 36 nominations out of which he has won 18 awards including BFJA Awards for Best Music Director, and Prag Cine Awards for Best Playback Singer Male in 2005. In 2006 he won the Global Indian Film Awards for Best Playback Singer Male and the Stardust New Music Sensation Award in 2007. He also won two Kalakaar Awards for Best Music Album in 2008 and the 55th National Film Award for Best Non-Feature Film Music Director in 2009. In addition, he has also won numerous other awards and accolades throughout his ongoing career.  
Apart from his music career, Zubeen is involved in Philanthropic work, collecting funds for charity for the flood survivors and playing football events to collect funds.  
On the occasion of Zubeen Garg's birthday, Saregama celebrates his contribution to the Indian music industry.  
Now you can listen to the top Zubeen Garg mp3 songs on saregama.com