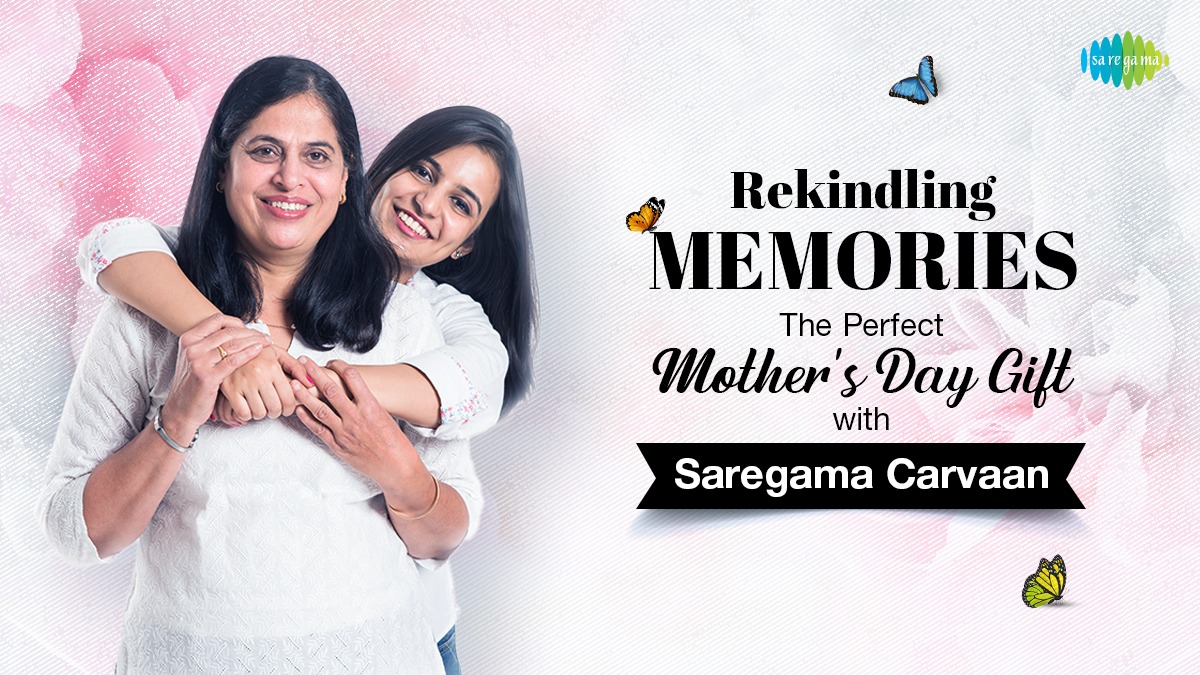 Mother's Day is just around the corner, and it's time to honour the incredible women who have shaped our lives. This year, why not gift your mom something truly nostalgic and meaningful? Saregama Carvaan, a revolutionary music player, is the perfect present to celebrate Mother's Day in a unique way. Let's dive into the world of nostalgic melodies and discover why Saregama Carvaan is the ultimate gift for our moms.
A Trip Down Memory Lane:
Remember those moments when your mom hummed her favourite melodies while going about her daily chores? The tunes that played in the background as she prepared delicious meals or spent quality time with the family? Saregama Carvaan brings back those cherished memories, encapsulating the spirit of a bygone era. With a vast collection of over 5,000 handpicked songs from legendary artists, this portable music player is a time machine that transports your mom back to the golden days of music.
A Melodious Journey:
Saregama Carvaan allows your mom to embark on a melodious journey, rediscovering the songs that defined her youth. The device features a range of pre-loaded playlists carefully curated to suit different moods and preferences. From soulful classics to foot-tapping retro hits, there's something for every musical inclination. Imagine the delight on your mom's face as she immerses herself in the melodies she adores, taking a trip down memory lane and reliving the magic of her younger days.
Unleashing the Power of Nostalgia:
Nostalgia has a remarkable ability to evoke emotions and create a deep sense of connection. With Saregama Carvaan, you can unlock a treasure trove of memories for your mom. Imagine her joy as she listens to the same songs that once filled her heart with delight. It's an opportunity for her to share stories and anecdotes from her past, creating beautiful moments of bonding and nostalgia. Saregama Carvaan is not just a music player; it's a catalyst for meaningful conversations and heartwarming experiences.
Convenience and Simplicity:
Saregama Carvaan is designed with simplicity and convenience in mind. Its user-friendly interface allows your mom to navigate through the vast song collection effortlessly. The device comes with an easy-to-use dial, enabling her to select her favourite artists or playlists with a simple twist. Whether she wants to enjoy a solitary moment of musical bliss or share the joy with the whole family, Saregama Carvaan offers a seamless and hassle-free experience.
A Gift That Lasts a Lifetime:
When choosing a Mother's Day gift, we often look for something that symbolizes our love and appreciation. Saregama Carvaan is not just a physical product; it's a gateway to a world of cherished memories. Every time your mom listens to her favourite songs on Carvaan, she'll be reminded of your love and thoughtfulness. It's a gift that keeps on giving, bringing smiles and warmth to her heart long after Mother's Day has passed.
This Mother's Day, let's gift our moms something truly special—a journey through time, an ocean of melodies, and a box full of memories. Saregama Carvaan is more than just a music player; it's a conduit that connects us to our roots and celebrates the beautiful bond between a mother and her child. So, why wait? Surprise your mom with Saregama Carvaan and let the music of yesteryears ignite a spark of joy and nostalgia in her heart. Happy Mother's Day!