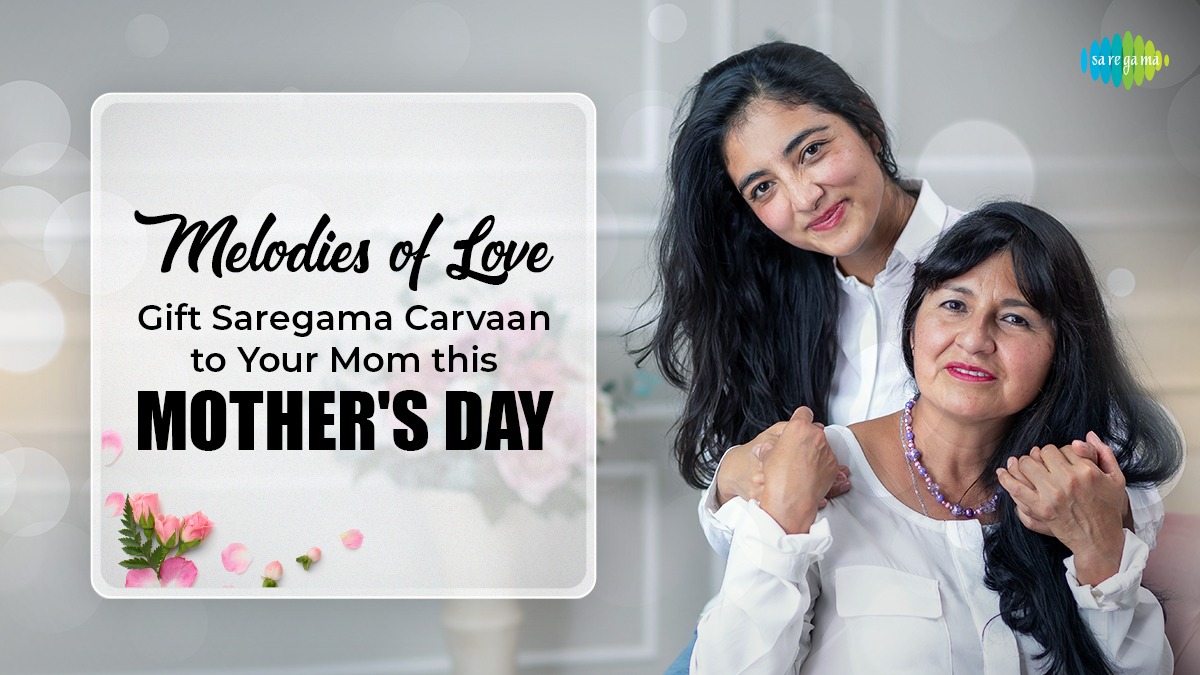 As Mother's Day approaches, it's time to express our love and gratitude to the extraordinary women who have shaped our lives. This year, why not surprise your mom with a gift that will transport her back in time, evoking memories of love, joy, and nostalgia? Saregama Carvaan, a unique and innovative music player, is the perfect present to make this Mother's Day truly special. Let's dive into the world of timeless melodies and discover why Saregama Carvaan is the ultimate gift for our moms.
Rediscover the Magic:
Remember those moments when your mom sang along to her favourite melodies while she cooked or relaxed in the evenings? Those tunes that filled the air with warmth and love? Saregama Carvaan brings back the magic of those cherished melodies, allowing your mom to revisit the songs that hold a special place in her heart. With its vast collection of handpicked songs from various genres and eras, Carvaan is a gateway to a musical journey that will leave your mom smiling and reminiscing.
A Symphony of Memories:
Saregama Carvaan serves as a time capsule, capturing the essence of a bygone era. Imagine your mom's delight as she hears the songs that accompanied her youth, the tunes that played at family gatherings, or the melodies that defined her romantic moments. Each song on Carvaan carries a story, an emotion, and a flood of memories waiting to be relived. With over 5,000 pre-loaded songs, this musical treasure trove is sure to ignite nostalgia and create a deep sense of connection.
Simple and Convenient:
One of the remarkable features of Saregama Carvaan is its simplicity and ease of use. Designed with the older generation in mind, Carvaan allows your mom to navigate effortlessly through its extensive song collection. Its intuitive interface and user-friendly controls make it a breeze to select and enjoy her favourite tracks. Whether she's tech-savvy or prefers simplicity, Carvaan offers a seamless experience that ensures she can immerse herself in the melodies without any hassle.
Bringing Loved Ones Together:
Music has a unique ability to bring people together, and Carvaan understands that. With its powerful speakers and long battery life, Carvaan allows your mom to share her favorite songs with the whole family, creating moments of togetherness and joy. Picture the smiles, laughter, and even a few dance moves as the whole family comes together to celebrate Mother's Day with the soul-stirring melodies of Saregama Carvaan.
A Gift that Speaks from the Heart:
When it comes to choosing a gift for our moms, we often search for something that conveys our love and appreciation. Saregama Carvaan is not just a physical object; it's a heartfelt expression of our gratitude and a symbol of the enduring bond we share. Every time your mom listens to the melodies on Carvaan, she'll be reminded of your love and thoughtfulness, making this gift an enduring reminder of the beautiful moments you've shared.
Conclusion:
This Mother's Day, let's make it a celebration of love, nostalgia, and timeless melodies. With Saregama Carvaan, gift your mom a musical journey that will transport her to the most cherished moments of her life. Let her relive the magic of the melodies that have accompanied her throughout the years and create new memories filled with love and togetherness. Surprise your mom with Saregama Carvaan and witness the joy on her face