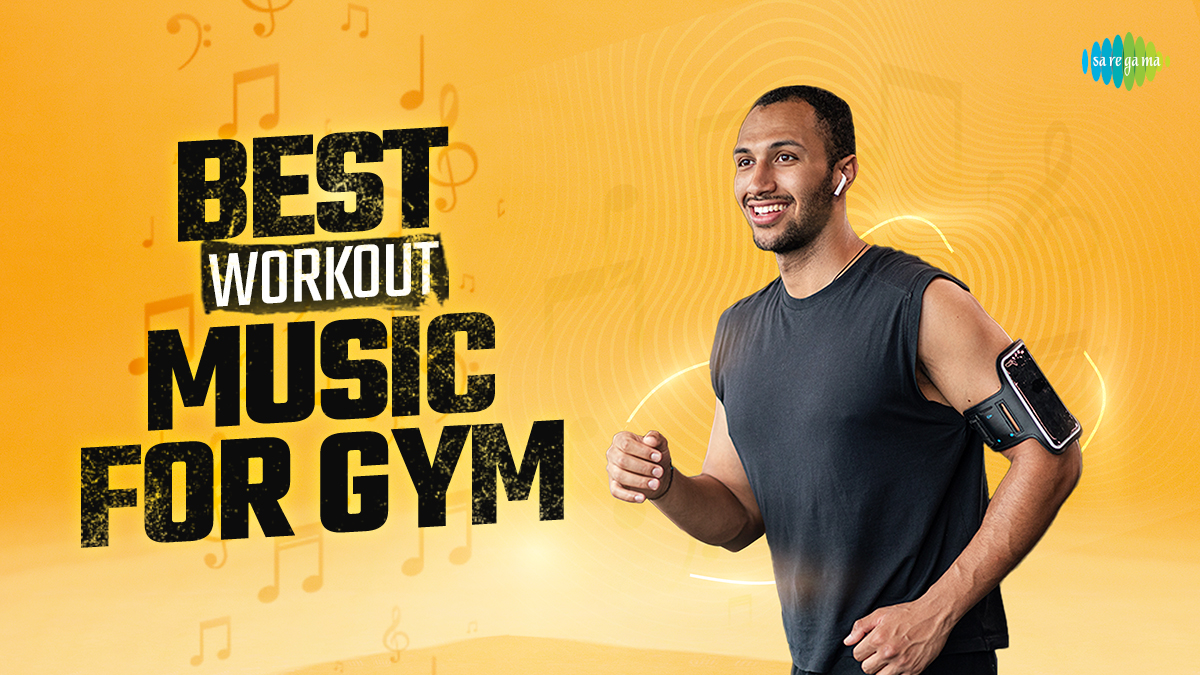 How Music Helps Enhance Your Workout Sessions
Did you know that music has the quality to both, boost your concentration as well as distract your brain? And this particular characteristic of music proves to be helpful especially when you are working out! While working out, most of us are mentally prepared for the sore muscles and that is why we find excuses to skip that one extra rep. That is where music comes in…..
Your body has a built-in mechanism for syncing with musical beats. The faster and more upbeat the song, the faster and more upbeat you'll probably move. As a result of music's ability to activate the area of the brain that controls movement, repetitive movements are carried out by your body more effectively. Your heart rate, metabolism, and energy efficiency all increase as a result of this synchronisation, which also lowers your blood pressure and eases both physical and mental stress. You're also less prone to experience weariness.
Music also aids in pain relief. It serves as a diversion or distraction, keeping your attention off of both pain and exhaustion. Additionally, it aids with pain management. In addition to this, listening to music causes your body to release hormones and opioids that are known to improve mood. These hormones can help you manage your pain in addition to enhancing your mood.
These hormones increase your ability to tolerate discomfort, enabling you to exert more effort during your workout. When your brain interacts with music the frequency of opioid signals increases, which enhances its pain-relieving effects. One example of this is moving in time to the beat.
You must be having a workout playlist with all sorts of western music. But this time when you hit the gym we suggest you try these songs:
Om Shanti Om: Karz
Well, the beats of this song are super groovy. Just like we mentioned earlier your body tends to synchronise its movements to the beats of any song. This song in particular can be really helpful during your Zumba session. So the next time you're at the gym try vibing to this song but just make sure you don't wear the pants that Rishi Kapoor wore.
Jumma Chumma Dede: Hum
Who said the songs that you vibe to at a club can't be a part of your workout playlist? Jumma Chumma never fails to make your body do the shimmy. But apart from that, this song's beats are so power-packed that they will surely make you stretch your squats for an extra minute.
Duniya Mein Logon Ko: Apna Desh
This is yet another song that can be a great addition to your Zumba playlist. We are sure that this song is surely going to help you unleash the Mumtaaz within you during the first 30 seconds. Apart from that, the beats of this song will definitely help you lift weights better.
Piya Tu Ab Toh Aaja: Caravan
How can we not ask you to add this song not add to your Zumba playlist? The beats of this song can make anyone dance, we bet on it! So go wake the Helen within you by doing your jumping jacks on the beats of this song.
Eena Meena Deeka:
We know you are lying if you say you haven't shaken your leg to this song. If you are into Crossfit, this is your song. This song has an amazing pace to it which will keep you moving always. So the next time you're doing the kettlebell swings make sure you play this song and give your swings that extra speed and pace!
Another factor that is as important as the workouts are the cool-down exercises. There are tons of Bollywood instrumental music that can help you soothe your sore muscles after a hardcore workout session. Let's have a look at some of them
Kaunsi Kanada – Alaap, Jod, Gat: Pt. Arvind Parikh
Hemavati: Ustad Abdul Halim Jaffer Khan
Bhairav: Ustad Imdad Khan
Marwa: Ustad Irshad Khan
Liberation – Abhogi Kanada – Alaap, Jod, Gat: Pt. Ravi Shankar
Tilang – Khayal Ang: Pt. Budhaditya Mukherjee
Rageshree: Ustad Shahid Parvez
Bhatiyar: Ustad Nishat Khan
Pahadi – Dhun: Shujaat Khan, Ustad Shujaat Khan
Chandni Kedar: Ustad Abdul Halim Jaffer Khan
Sindhu Bhairavi: Ustad Vilayat Khan
Gat – Jhaptaal, Teentaal: Ustad Shahid Parvez
So the next time you hit the gym make sure you carry:
Imagine carrying a cool radio-looking device in your favourite vibrant colour! Saregama has got you covered! Saregama has come up with Carvaan Pop Colours for all the retro lovers out there who also like being aligned with the trend. The shades of the pop colour range are so cool and vibrant that you won't be able to resist the urge to get one for yourself.
This device is an audio player that comes with in-built speakers and is pre-loaded with 5000 retro songs that can amp up your workout playlist. Keeping workouts aside, this device is overall a package deal, as its attractive body would add a super retro vibe to your living room. Plus, with the option to tune into FM, Carvaan doubles up as your home radio too. You can also enjoy your personal playlists of songs by plugging in the USB drive or by simply streaming songs from your phone to the Carvaan via Bluetooth. To top this all off, this device works on a rechargeable battery that lasts up to 5 hours, so it gives you enough time to prolong your workout sessions. Additionally, this product is backed by an all-India service network that provides a 1-year in-home warranty. And those 5000 songs music collection that we mentioned earlier, has been handpicked and classified on the basis of singers, lyricists, music composers, moods etc. So literally it's a single device that comprises all kinds of music, just turning the knob you can switch between Kishore Kumar classics, R.D Burman's pulsating hits, timeless love songs or soulful Sufi tracks all in their original versions, back-to-back without any ads in between.
This compact device is perfect for you to carry to a gym, as you can connect your earphones to it and disconnect yourself from the rest of the world. Apart from that, as the device is extremely lightweight you can keep it in your pocket and not feel the burden that your regular smartphones make you feel. Saregama Carvaan Mobile is the first-ever keypad phone that comes with pre-loaded songs. It comes with 1500 pre-loaded evergreen Hindi songs with super powerful speakers. Other features include: a Classy and Premium finish to the body of the device, a digital camera, a long-lasting battery of 2500 mAh, in-built FM, and a sturdy and large display, all in all, Carvaan Mobile is a great choice for keypad phones and retro music lovers. The collection of handpicked 1500 superhit evergreen songs is categorised on the basis of different artists like Lata Mangeshkar, Asha Bhosle, Kishore Kumar etc. and its divided as per your several moods like Romance, Sad, Party etc.