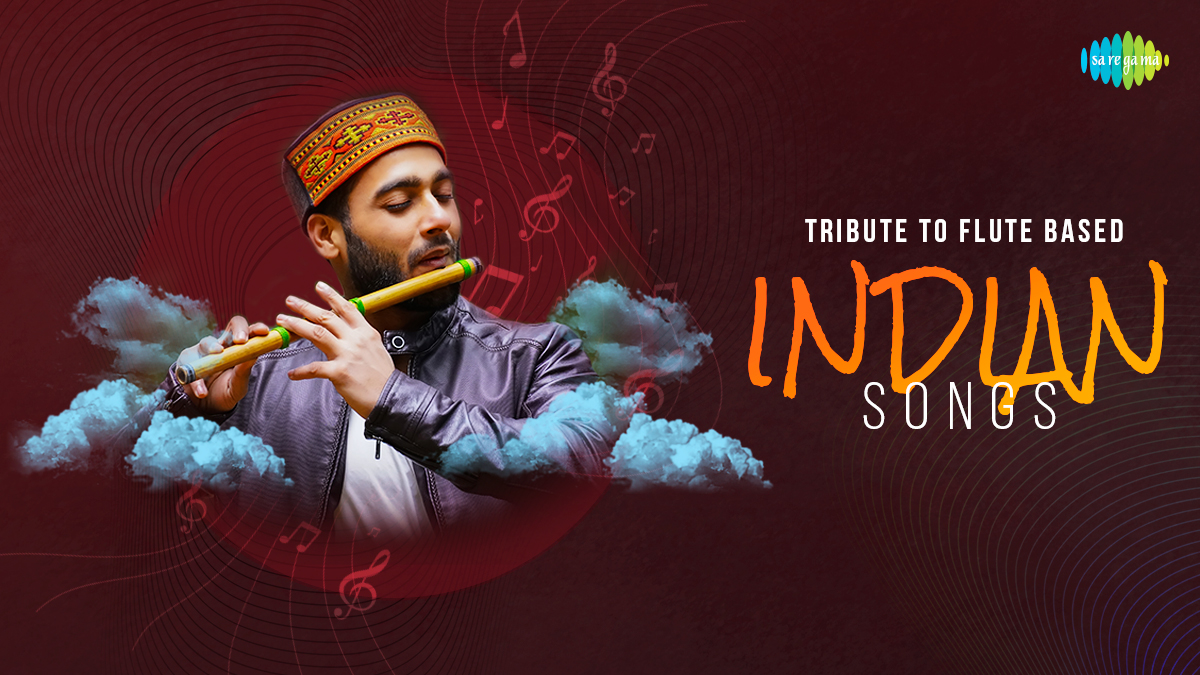 The melody of the flute has been embedded in Indian music for a really long time. Let it be Krishna playing the bansuri and enchanting everyone around him to Hariprasad Chaurasia's famous flute piece in Pyaar Karne Wale from the movie Hero. Flute-based music tends to have a very soothing and calming effect on the minds of the listeners. Let's have a look at a few of the renowned flautists in India:
Pandit Hariprasad Chaurasia
Pandit Chaurasia, unlike many other notable Indian artists, is not just a mere musician. He chose the path of music for himself and worked incredibly hard to overcome all of the obstacles that stood in his way. His success can be attributed to his sheer grit, sincerity, hard work, devotion, and dedication. He was born on July 1st, 1938, in Allahabad. He started learning classical vocal techniques at the age of 15 from Pandit Rajaram. However, after hearing the well-known Varanasi flautist Pandit Bholanath, he changed the course of his musical journey and started playing the flute within a year. For eight years, he studied under Pandit Bholanath. He joined All India Radio in Cuttack, Orissa, as a regular staff artist in 1957, just out of his teens, where he performed and composed music. His worldwide musical journey started from this point on.
He was sent to Mumbai by AIR (All India Radio) Cuttack in 1960, where he continued to get lessons from Shrimati Annapurna Devi, a Surbahar performer and the sister of the late Ustad Ali Akbar Khan and daughter of the late Ustad Allaudin Khan. He quit AIR to pursue his performance career as Annapurna Devi's teachings gave his songs a new perspective.
Since then, Pandit Chaurasia has given performances both nationally and internationally, garnering praise from a variety of listeners and musicians like Yehudi Menuhin and Jean-Pierre Rampal. Pandit Chaurasia often performs on tour in the US and Europe and is a featured artist at practically all significant music festivals worldwide. Pandit Chaurasia is an exceptional example of an innovative and traditional musician. His expert flute technique and distinctive application of alaap and jod to the flute have greatly increased the expressive potential of classical North Indian flute playing. He enjoys enormous popularity both in India and overseas.
Listen to Mishra Khamaj by Hariprasad Chaurasia
Padmashri Dr N. Ramani
Famous Carnatic flautist Padmashri Dr N. Ramani, better known as Flute Ramani, was born in 1934 in Tiruvarur, Tamil Nadu, India.  Tiruvarur is regarded by Carnatic music devotees as the sacred sanctuary of Carnatic music. Ramani is a student of the legendary T. R. Mahalingam, who is commonly known as "Mali," introduced the Carnatic flute to the world of Indian music.
The young Ramani was exposed to numerous facets of Carnatic music growing up in a city recognised for its musical heritage.
Ramani's grandfather Sri Aazhiyur Narayanaswami Iyer, a well-known flute player and singer, was his first guru. Ramani's introduction to Carnatic music began when he was five years old because his parents became aware of his significant interest in the Carnatic flute. 
Listen to Sadho and Shri Kanthimathim by N. Ramani
Shashank
Carnatic music is Shashank's primary musical genre (Carnatic classical). He is one of the Carnatic flautists who incorporates melodic development and improvisational patterns from Hindustani music into his performances. He employs a variety of flutes, to span octaves that the conventional Carnatic flute is unable to accommodate. Shashank is well known for his elaborate and dramatic aalaapanas, melodic keerthana performances, and throbbing kalpanaswaras. Ragam Tanam Pallavi, which Shashank often wrote, serves as the centrepiece of his recitals. On the flute, Shashank demonstrates his musical prowess to such an extent that it is frequently claimed that he does not play the instrument; rather, he sings through it.  Currently, Pandit Jasraj, a renowned performer in Hindustani classical music, is teaching Shashank. With the style of his playing, Shashank has elevated the bamboo flute to an enviable position. He is internationally acclaimed for his "dual octave production" and "multi-flute transposed finger technique"
Shashank is one of the youngest individuals to receive the All India Radio and Doordarshan "A Top" ranking (TV). a recipient of the Tamil Nadu government's "Kalaimamani." He has released 33 CDs and 2 DVDs so far.
Flute-based Indian Songs
Imagine, sitting on your balcony or your terrace and the flute version of Mitwa from Chandani playing in the background. Lyrics have the power to touch your heart, whereas instrumental music has the power to touch your soul. Instrumental versions of songs are really soothing, especially when they are solely flute based. Check out these flute-based versions of Hindi songs that are capable of having a calming effect on your nerves:
Enjoy uninterrupted flute-based instrumental melodies on Saregama Carvaan Premium
Saregama's Carvaan Premium is a portable music device that is specially made for people who love retro. It comes with in-built stereo speakers and is filled with the symphonies of 5000 pre-loaded songs. Apart from that, there is an option to tune the device into FM, which turns the device into a home radio. As though that wasn't enough, you also get the option to listen to your personal collection of songs by simply plugging in a USB drive or by streaming songs from your phone to the Carvaan via Bluetooth. The device works on a rechargeable battery that can last up to 5 hours on continuous playback. 
Plus, those 5000 pre-loaded songs are divided and further classified on the basis of singers, lyricists, music composers, moods etc. The jog dial helps you switch between various categories. So switch between Kishore Kumar classics, R.D Burman's pulsating hits, timeless love songs or soulful Sufi tracks all in their original versions, back-to-back by simply turning the jog dial and enjoy your favourite melodies without any ads in between.