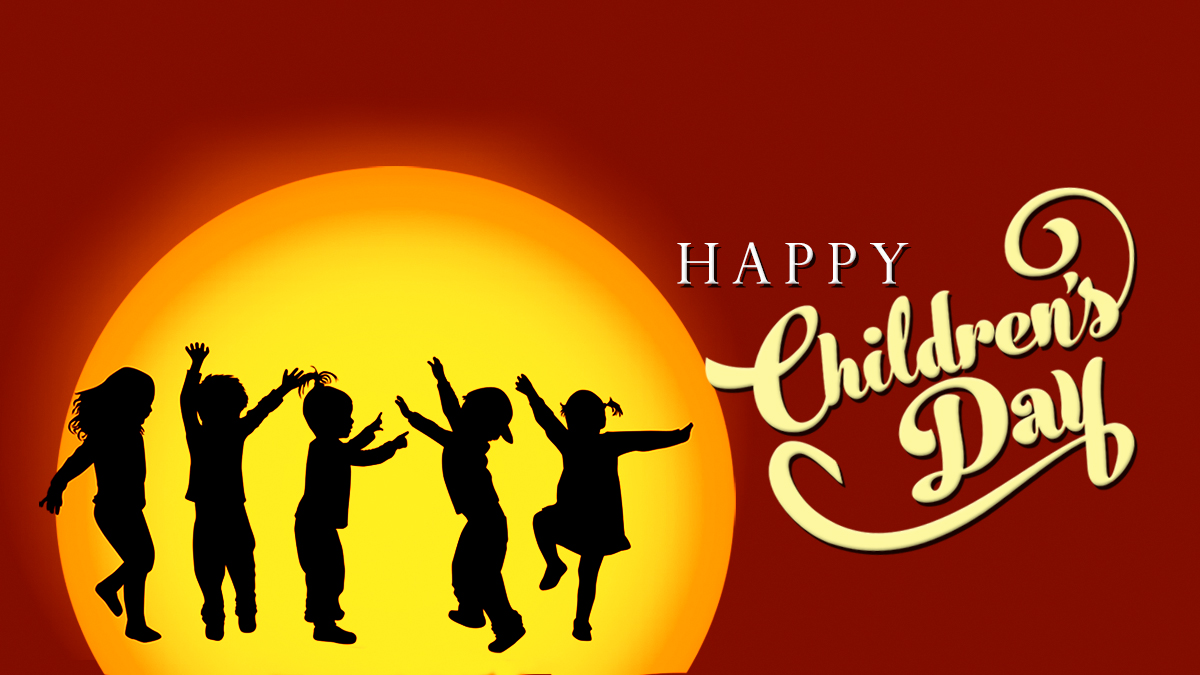 Children's Day is here again, and we are eager to bring out the child within us. Childhood without doubt is the best period of life full of unmatched energy, untold happiness, and endless curiosity. We receive lots of love, warmth and affection as well.
And grown-ups gasp and say 'Can I be a child again' or 'Can we get back those golden childhood days'.

Though it is just wishful thinking, Children's Day is a good time to subdue all the pride of being a grown-up and revisit childhood memories. You can listen to some playful superhit tracks given to us by Bollywood. Those popular Hindi songs can take you back to golden days of life. It includes Ek Din Bik Jayega Mati Ke Mol – Dharam Karam, Lalla Lalla Lori Doodh Ki Katori – Mukti, Re Mama Re Mama Re – Andaz,  Lakdi Ki Kathi – Masoom, Nani Teri Morni Ko – Masoom, etc.
Ek Din Bik Jayega with Lyrics | एक दिन बिक जायेगा गाने के बोल|Dharam Karam| Raj Kapoor/Rekha/Randhir

These are some of the evergreen Bollywood hits which no one can forget. We love humming these songs even today and continue to cherish them. Listen to these and many more songs with Saregama Carvaan.
Children's Day in India is celebrated every year in remembrance of Pandit Jawahar Lal Nehru, the first Prime Minister of India. He was very fond of children. He believed that the future of the country can be bright only when a good education and environment are given to children.  
"The children of today will make the India of tomorrow. The way we bring them up will determine the future of the country". 
-Pandit Jawahar Lal Nehru
Bollywood has also conveyed the importance of children in nation-building. Many of such excellent songs of yesteryear are penned, composed and sung by legends like Rafi Da, Asha Bhosle, Shankar-Jaikishan, Madan Mohan, and more artist. It aptly portrays children as the future of India.

The song list includes Nanhe Munne Bachche Teri Mutthe Mei – Boot Polish, Aane Waale Kal Ki Tum Tasveer – Chhote Babu, Bachche Man Ke Sachche – Do Kaliyan, Bachchon Tum Taqdeer Ho Kal Ke Hindustan Ki – Didi. Listen to these inspiring songs with Saregama Carvaan. 
Music is something which can permeate into the soul of children easily and without limit. The scientist also seconds the belief that music has a far-reaching positive effect on a child's cognitive development. Therefore, adults must prepare an environment at home where children are exposed to various kinds of music, poems, and Bollywood songs.
Schools usually include music and art as a form of passive learning and leisure activity. It is important to make music a robust part of education system permanently and encourage children in this direction. The power of music can boost creativity, capability, and decision making in children. It directly contributes to the overall development of a child. 
If children are not introduced to music at an early stage, I believe something fundamental is actually being taken from them.
-Luciano Pavarotti
Premium digital audio player from Saregama, Carvaan 2.0 Gold and Carvaan 2.0 has a rich collection of Bollywood songs for you and your children to celebrate the Children's Day together.

Moreover, you can find Wi-Fi audio stations dedicated to children. The genre includes stations like Rhyme Time, Bedtime Stories for Kids, Bacchon Ki Kahaniyan, which can generate interest for music among your children.
You can also gift a Carvaan to your parents who would love to hear Bollywood children's songs and feel nostalgic. This Children's Day, celebrate the cheerful occasion with heartfelt songs in Carvaan.

Happy Children's Day to one and all!