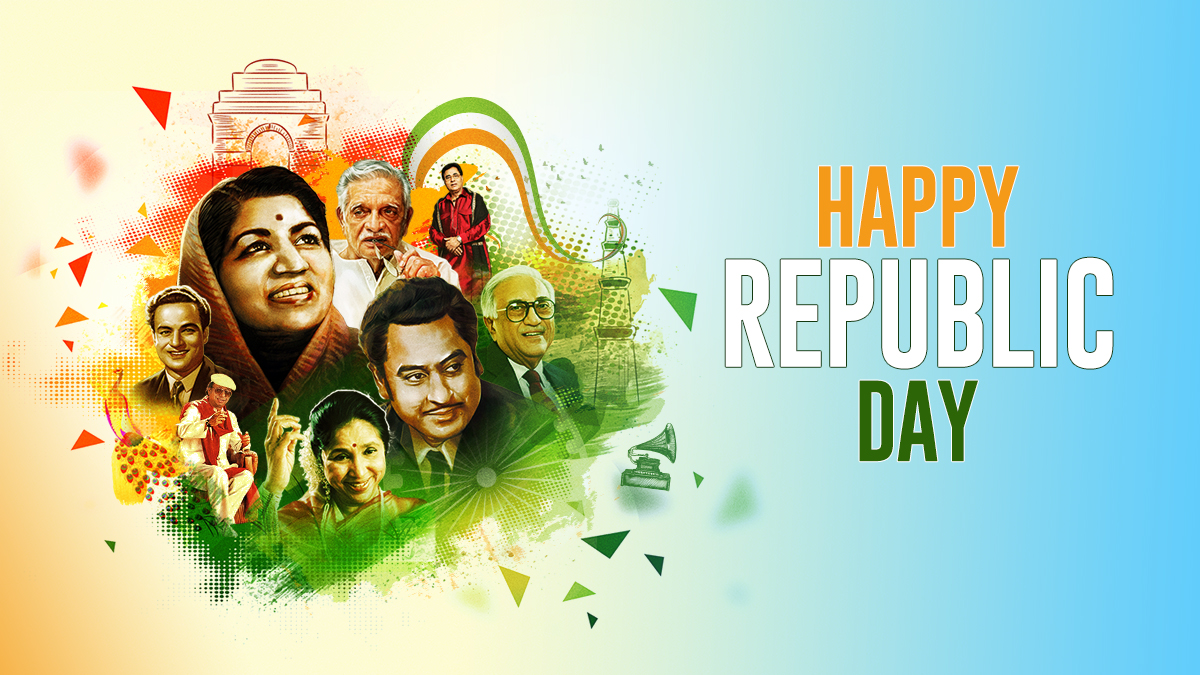 India, one of its kind nation with people practicing different cultures, traditions, beliefs and still living together with utmost harmony and unity became a Republic on 26th January 1950. This was the day when the Constitution of India came into existence.
This day bought the entire country under one roof and India after its independence regained its power, power of people. This is when an Urdu poem written by a poet Mohammad Iqbal in 1904 titled as 'Sare Jahan Se Acha' became the anthem for the people of Hindustan before Jana Gana Mana was bought in as the national anthem of the country. Singers like K.S Chitra and Lata Mangeshkar gave their voices to this song making it more iconic and special.
Pandit Ravi Shankar Ji also composed one version of the song, and Sare Jahan Se Acha was now declared as the unofficial national song of the country. Rakesh Sharma the first Indian Astronaut described India by the first line of this song when asked by then prime minister Indira Gandhi on how India appeared from outer space.
Sare Jahan Se Acha is a song which is played every Republic day and Independence day at the armed force parades and flag hoisting ceremonies. Another such song that raises a feeling of patriotism towards the nation in the hearts of the people is 'Vande Mataram'. It is a Sanskrit poem written by Bankim Chandra Chatterjee in the 1870's. It was first sung by Rabindranath Tagore in 1896.
'Vande Mataram' played a vital role in the Indian Independence movement. The first two verses of the song were adopted to be the National Song of India and till today stands the same. This song is treated to be of the equal status to that of the National anthem.
The original Vande Mataram song was sung by Rabindranath Tagore and then later covered by legendary singers like Lata Mangeshkar which still installs a patriotic feeling among the Indian masses whenever and wherever it is played.
But then, do us Indians need a day to make us feel patriotic? Love for the nation can be expressed only on one day?
Songs like Sare Jahan Se Acha and Vande Mataram need not be played only on Republic and Independence Day but whenever and wherever you like. The songs that define the Nation need not be heard only for a day or two but must be admired all year round.
Saregama Carvaan is a perfect Music Player that can help you to listen to these patriotic songs anywhere and anytime of the year and make you feel proud about the power that India holds as a Republic nation.
Celebrate the strength of Unity and Harmony this Republic Day with Saregama Carvaan listening to Sare Jahan Se Acha song and also hoist the Indian flag in your heart with Vande mataram in its original form.