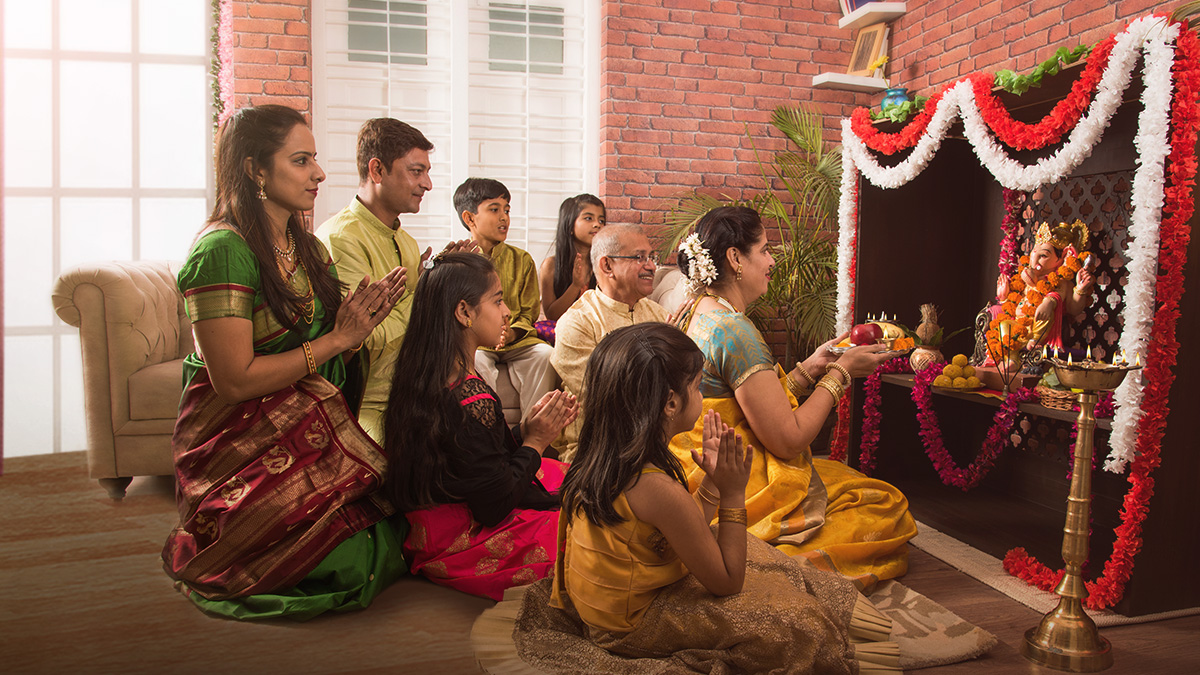 Got invited to a housewarming party and can't think of a gift to take? Fear not, we've thought of 5 of the best housewarming gifts you can give to your gracious hosts!
1. Saregama Carvaan – Portable Music Player
The hottest trend in music players is the Saregama Carvaan and it is according to us, the best housewarming gift today. Music makes the house into a home! Growing up, you listened to your favourite FM radio stations as you ate meals, relaxed with family or hung out with friends. Now, gift the Carvaan to your host so they can create new memories with their family in the new home. 
Carvaan is especially a great gift for music lovers, which in addition to its incredible collection of songs by Kishore Kumar, Lata Mangeshkar, Asha Bhosle, Mohd. Rafi & other legends, has bluetooth connectivity and FM radio feature. The in-built stereo speakers deliver a robust sound so your host can place it wherever they prefer in their new house.
The classic retro look, available in 6 colours, makes Carvaan an attractive housewarming gift for people who would like to add a pop of colour to their place. Great music, modern tech, cool look and feel makes Carvaan one of the most unique and memorable housewarming gifts available today!
2. Scented Candles
A fragrant home is welcoming. The worst thing anyone wants is nasty odours. While scented candles are a bit on the vanilla side of gifts, giving an aromatic warm vanilla scented candle will provide a spark of light and bring a lot more warmth to the ambiance of your host's new digs.
3. Specialty Coffee Machines
Talk to a coffee connoisseur and you'll think they've got a PhD in coffee! The speciality coffee scene, known as the 'third wave' to coffee nerds everywhere has hit India in a big way. Gone are the days of pouches and instant. Now, all coffee lovers are flocking to cafes, making baristas whip up their customised coffee concoctions. Bring the cafe to your host by gifting them whole coffee beans along with a French Press, stovetop coffee maker or even an espresso machine! This way, they'll think of you, every time they grab their daily cup of joe.
4. Gift Cards
The safest gift in the universe but also one that you can always count on is the gift card. Just find out where your hosts like to shop and get a gift card for their favourite store! This way, you're boring, yes, but also safe.
5. Fruits and Nuts Gift Basket
A healthy family is a happy family! So feeding your hosts with an assortment of dry fruits and healthy nuts is a yummy, scrumptious and finger licking good gift!