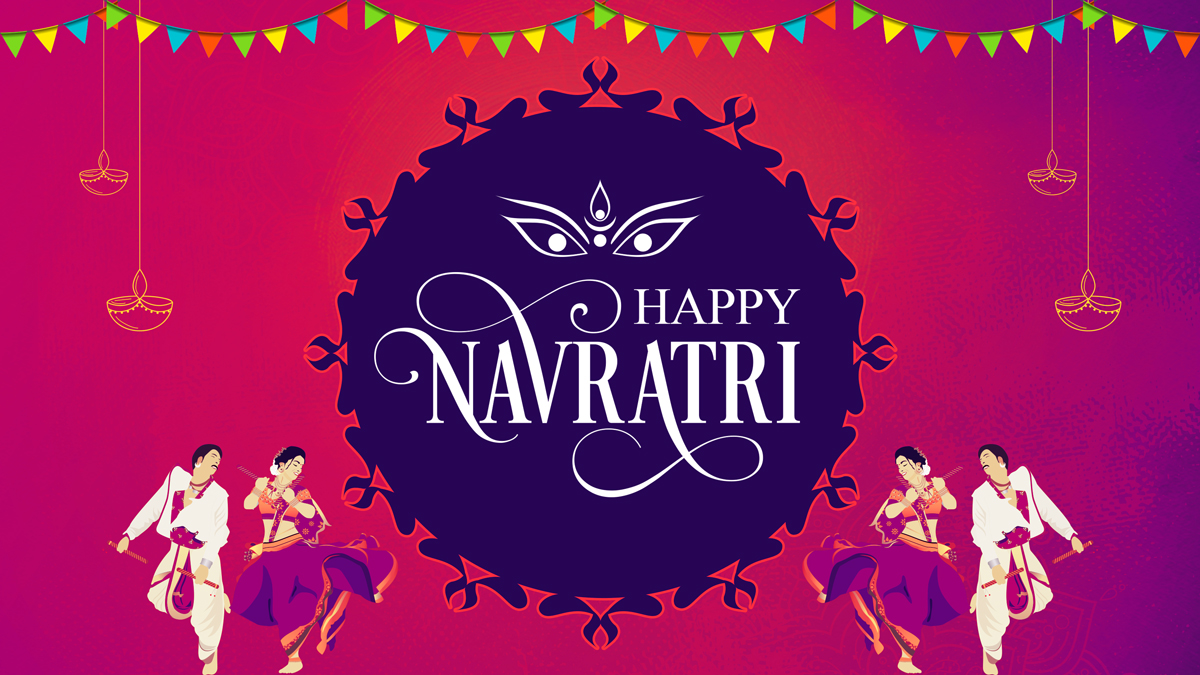 Navratri season is here once again to fill our days with religious festivities, beautiful idols in their pandals, twinkling lights of the decorated cities, and the hustle-bustle of the late-night outings. In the culture-rich country of India, every festival is celebrated with excitement and joy. Navratri, or else known as Durga Puja, is the annual festival of the Hindu Goddess Durga.
The festival stretches for nine days, with each day representing one form of the Goddess. Each day is dedicated to worshipping the various nine forms of Goddess Durga and the tenth day marks the "Visharjan", where the idols are sent off into the water, according to the traditional rituals.   
During Navratri, it is also tradition to play Garba in a lot of the cities. Where people dress up in their best ethnic attires, get their dandiya sticks, and go out in the night to dance and play Garba, to celebrate the festival of Navratri. The streets are filled with the tunes of religious as well as Garba songs, with people strolling through the streets day in and night out.   
But, every great Garba night requires a great Garba song playlist, right? And the perfect Garba music playlist is a well-blended mixture of traditional Gujrati and devotional songs all dedicated to the Goddess Durga herself. So here is a list of Garba songs that you can listen to make your Garba night memorable and enjoyable.   
Make a lively Garba night with these famous, and well-loved Garba Music to dance to, dedicate your devotion to the divinity in popular style this Navratri season.
You may also read :
Wishing the Famous Yesteryear Singer of Bollywood Shailendra Singh on his 69th Birthday
Wishing A Happy Birthday to the Legendary Actress of Bollywood Asha Parekh
Remembering Legendary Musician SD Burman on his 115th Birth Anniversary
Wishing the King of Melodious Voice, Shaan A Very Happy Birthday