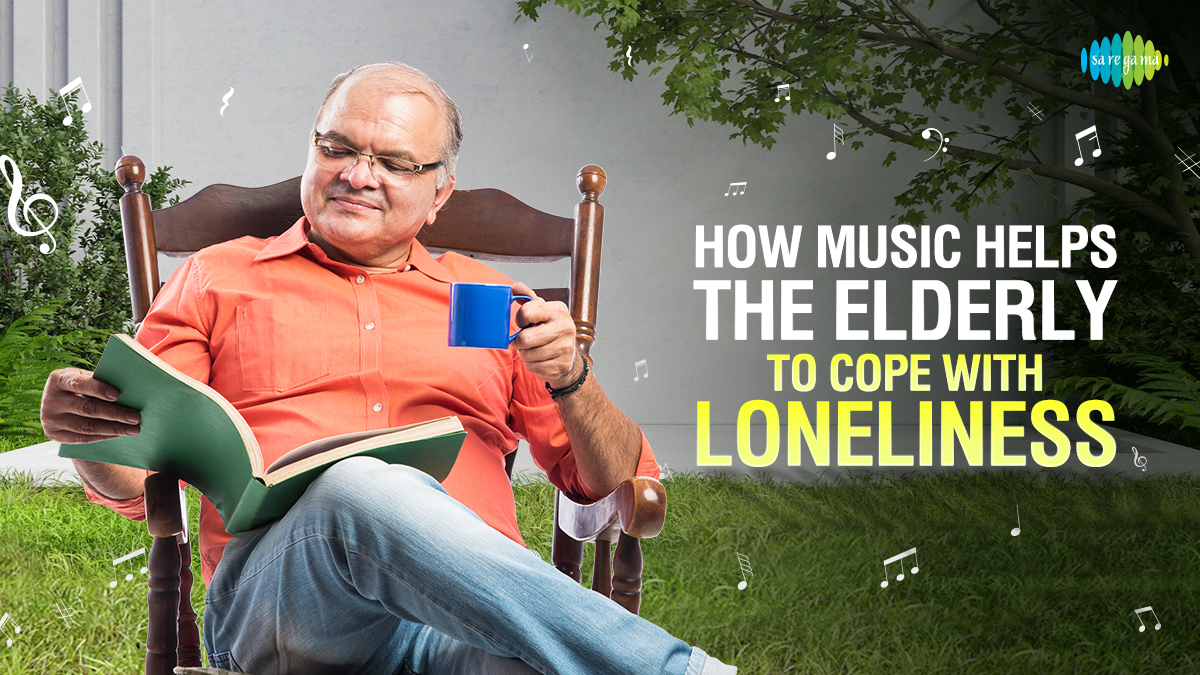 We, the younger generation, resonate with music in a very different way. For us, the meaning of music is very two-dimensional. It's either an element that enhances your party or probably a song that helped you during a breakup, etc., at least for most of us. But have you ever noticed your grandparents or any other elderly reminisce about the songs from their time? Their faces wash with nostalgia as they grin and hum the lyrics. It's because the generation we are born in has a variety of entertainment sources but during the 50s 60s 70s, music was one of the only constant sources of entertainment. That is why music for them isn't merely music but a bundle of vivid memories and emotions that are attached to those memories. Agreed, that our generation too feels quite strongly about music but nothing compared to the passion that the older generation has for music made during their time. 
The lives of people between the ages of 20 to 50 are too fast-paced. And amidst all the hustle we often are unable to give enough time to the elder members of our family. They always have to find different ways to keep themselves engaged and entertained. Now if you are a caregiver to an elderly and fall into the working class then we understand that it becomes difficult to spend time with them but what you can do is re-acquaint them with music and let music act as their pick me up. Buy them devices on which they can easily play music. Additionally, you can plan bhajan nights or even karaoke nights for them, wherein they can invite their friends and spend an evening filled with music.
Music for the elderly does not simply act as a source of entertainment but also as therapy. Did you know that the most common or base reason behind depression and memory loss during old age is stress and loneliness? Music helps them cope emotionally as well as mentally.
One reason why the elderly form cognitive issues are because their brain slows down due to a lack of activeness. And in order to keep their brain sharp and active, music can be an apt option. According to various research, music can help increase brain functions. They will tend to recollect the lyrics and sing along which will result in keeping the brain active. Additionally, as we mentioned earlier, they most definitely have memories attached to some song, so when they listen to one particular song they will feel nostalgic and start recollecting memories from their past which will help them to have a good memory! 
Apart from that, physical activity is equally important to keep the brain healthy. A healthy brain is directly proportional to the amount of physical activity that a person does. That is why doctors often advise elderly people to go for walks and perform yoga. In case you are finding it difficult to convince elders at your home to go out for a walk every once in a while, then music can be your saviour. Get them a compact musical device that they can carry along for their walks, This way they won't get bored as music will keep them entertained. You can also play their favourite songs in the house every day and encourage them to dance or tap on the beats.
Apart from mental health, music also enhances and improves the moods of the elderly. The feeling of nostalgia, and thinking about the good old days can easily make them feel happier and at ease. Just by simply incorporating music into their everyday life, elders can enhance their everyday life as well as their health. 
As a caregiver, you can help curate a playlist filled with songs that are positive or motivating, enjoyable and most importantly songs that they are familiar with. You can gift them musical devices that are easy to use and that would remind them of their good old days. Saregama Carvaan has got you covered. Saregama has come up with many products that you can gift to your elders like:
If you keep hearing your parents or grandparents talk about how radios were their only source of entertainment and they learned everything thanks to the Vividhbharthi, then gifting them a Carvaan Premium would be an apt choice. As this device looks exactly like a radio but is only better and comprises 5000 in-built evergreen melodies by the legends of their era. Right from Kishore Kumar, Mohammad Rafi, Manna Dey, Lata Mangeshkar, Asha Bhosle, Mukesh etc. this device is filled with all the legendary voices. It can be connected to any device via Bluetooth and is extremely easy to use. So now go encourage them to put on their dancing shoes and shake to the beats of Aaj Kal Tere Pyar Ke. 
As we mentioned earlier, we often don't get the time to indulge and entertain the elderly members of our family, but what we can do instead is help them arrange a Bhakti or Bhajan evening at home, and Saregama Carvaan Musicbar is going to make the job easier. 
If your parents or grandparents are into spirituality then getting them a Saregama Mini Bhakti is the best option. They can start their days with aartis and bhajans and can also meditate using the same device as it has the option of Om chants. It's an easy-to-use device so now they can easily play Gayatri Mantra or any other spiritual song without hassles.  
One of the most useful devices that you can get for the elderly is Saregama Carvaan Mobile. It's India's first-ever keypad phone that comes with in-built songs. Why we say that it's the most useful because we understand that operating smartphones can be a hassle for the elderly so feature phone that comes with 1500 evergreen melodies. They'll be able to carry this device for their morning walks and as it's a cellular device you'll be able to keep in touch with them every now and then. So if you're planning to gift your parents or grandparents a budget-friendly musical device then Carvaan Mobile is your go-to.