Anniversary gifts for Bollywood lovers. Your favourite Bollywood movies immortalized in fashion
Looking for the right anniversary or birthday gift for your loved one? Saregama is here once again to save you some precious time and mental effort.  
Searching for the right anniversary gift is time-consuming. Luckily, it doesn't matter how long you've been a couple if you know each other's favourite movies. Knowing each other's favourite movies can make narrowing down your gift search a lot easier. We've got some trendy Bollywood couple gift ideas that will keep your passion for cinema alive. 
Here are some exciting new branded Chutzpah couple T-shirts we've launched this Christmas for true Bollywood lovers.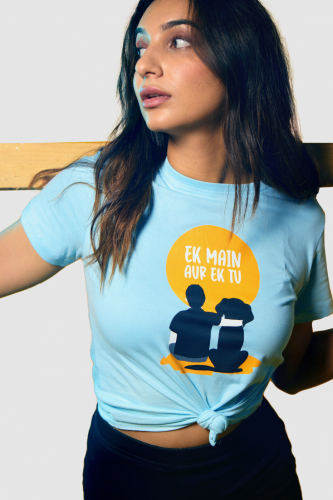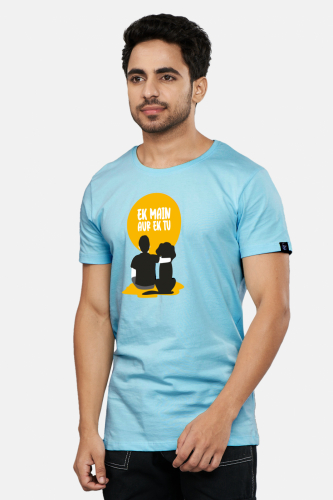 Take a walk with your pawsome partners with this cool sky blue tee! The Fultoo Filmy look is inspired by the 1951 classic: Khel Khel Main. It is available for both Men and Women. If you are looking for twinning with a Couple Tshirt, and if you love your fur buddies, this is the perfect one for you.

Ek Main Aur Ek Tu is a song that features the legendary Rishi Kapoor and the ever-versatile Neetu Singh. This song is one of the most popular songs of Bollywood portraying young budding love. What makes it even better is the fact that later on Rishi Kapoor and Neetu Singh ended up marrying each other. 
If your partner is a fan of either artist she will appreciate this slim-fit sky-blue T-shirt with the movie's hit song "Ek main Aur Ek Tu" in an urban art print. It has a casual but sporty look and it's made of pure cotton, so you can expect a comfortable fit. 
Like many of the T-shirts under the Chutzpah collection, the design has been inspired by classic Bollywood fashion. If it doesn't suit your taste you can return and exchange it for a new one for up to 15 days.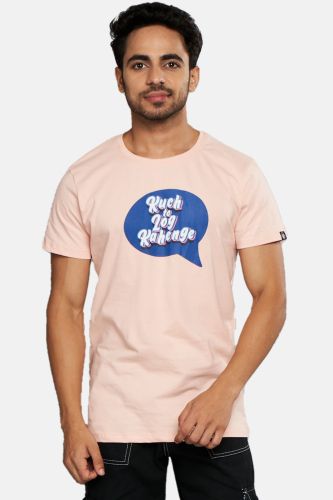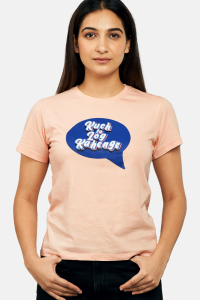 Kuch Toh log kahenge is a hit Bollywood song by Kishore Kumar from the iconic Vinod Mehra movie, Amar Prem. It was so famous that the title of the song was later adapted into a televised Indian comedy-drama series in 2011. You give two hoots and a flying f*** to what people have to say? Let's make it official!
The Fultoo Filmy look is inspired by the 1972 film : Amar Prem
Bollywood lovers often tend to fall into one of two categories, modern and classical lovers. Even still, Amar Prem is recognized equally among all patrons of Bollywood for its prolific songs that are recalled to this day and unimpeachable place in the history of Indian cinema.
If your partner and you are retro lovers, then you should surely get these matching couple t-shirts. It has a warm but mellow peach tint and the design is cool and refreshing. The fit of the t-shirt is something that you would love. However, we recommend to go for a size larger than usual if you don't like body fit clothes.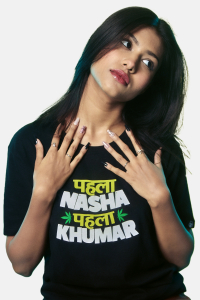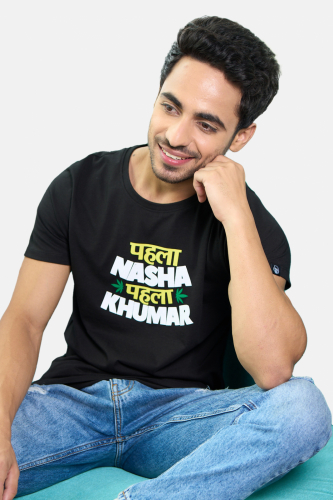 Design Inspiration – The thrill of first love or adventure (*wink wink*) is best expressed in classic black. Pair it with blue denims for an easy eye-catching vibe
The Fultoo Filmy look is inspired by the era-defining 1992 film: Jo Jeeta Wahi Sikandar
"Pehla Nasha Pehla Khumar" is a well-known Bollywood hit even to kids born after the '90s. If you've ever owned a radio, you already know the lyrics. It's from the 1992 coming-of-age sports film Jo Jeeta Wahi Sikandar. It's the perfect gift for die-hard Aamir Khan fans with a brash personality. 
The T-shirt is black and has a fultoo filmy design inspired by the era-defining 1992 film. When paired with blue denim jeans, it sports a bold, assertive look that characterizes the 90's Bollywood era in a way only a true fan would appreciate. This is available as couple t-shirts, so go get the set now and celebrate your Pehla and hopefully aakhiri pyaar.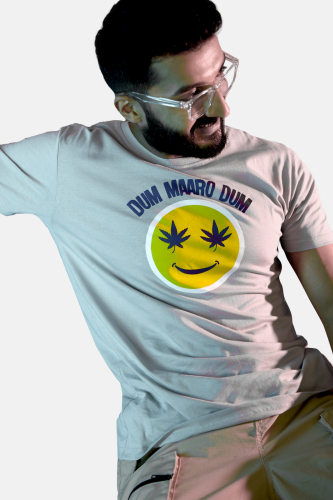 Here's another T-shirt with a style that will immediately resonate with fans of Bollywood's golden age. The song "Dum Maro Dum" by Asha Bhonsle is infamous for having one of the catchiest tracks of all time. It was so catchy it even gained cult status in the 70s. If you've ever seen the movie Hare Krishna Hare Ram 1971 starring Dev-Anand you'll understand why this movie was so important for its era. 
This Chutzpah T-shirt and its design are inspired by the hippie culture that surrounded this song in the late 70'sand 80s. It has a rebellious look that's sure to draw a couple of stares here and there. 
Turn up the volume and let your hair down to this timeless party anthem – Dum Maaro Dum. It is light, it is grey, sure to make eyes sway.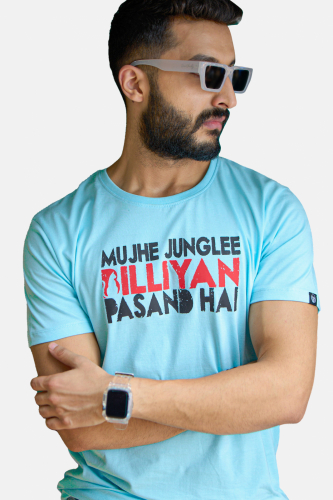 To fans of the famous movie series "Don" starring Shah Rukh Khan, this dialogue needs no further elaboration. It's an iconic dialogue that stands out in the entire movie and resonates with young male Bollywood fans across India. If your significant other is fond of your forwardness and pride this is a gift you shouldn't miss out on. 
At Saregama, we strive to help our customers stay connected with their favourite artists and by extension, their favourite works of art. Made in incredible India, Chutzpah T-shirts is a registered trademark of Saregama India Limited creating T-shirts for Bollywood fans that are 100% Original and 200% Filmy. 
Shipping on all of our products is free and if you are unsatisfied with your purchase we offer easy returns and exchanges for up to 15 days of purchase. 
Check out this amazing design and gift a t for your better half by pairing it with a similar quirky design. Chutzpah is the perfect destination for bollywood lovers and if you are looking for Couple Gifting ideas, this is the one stop solution.