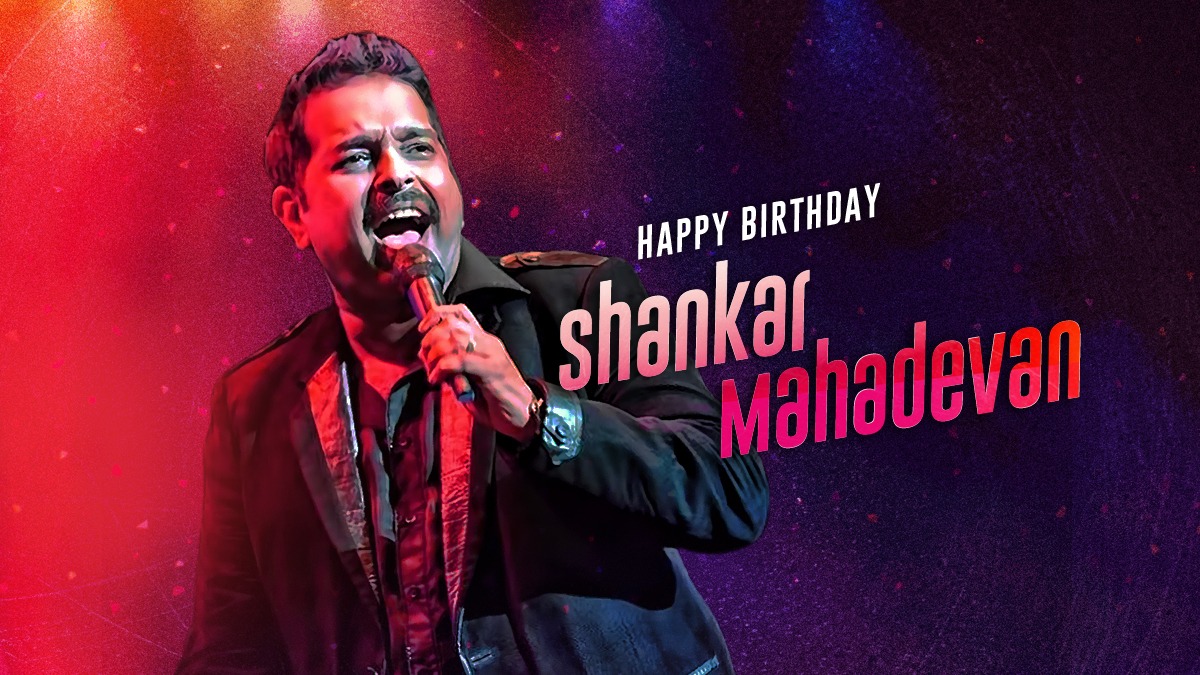 Shankar Mahadevan is an award-winning music composer and is part of the trio Shankar-Ehsaan-Loy. Shankar Mahadevan was born in a Tamil Iyer family and brought up in Chembur, Mumbai. He learnt Carnatic music right from his childhood and learnt to play the Veena too at the age of just five. Shankar Mahadevan's first music teacher was Srinivas Khale, a Marathi composer.
 The man with a gifted voice is also an engineer and has graduated in 1988 from Ramrao Adhik Institute of Technology. He worked as a software engineer for Oracle. Only after working for a few months, Shankar Mahadevan took a leap towards music and released his first musical album in 1988. The title track of the album called Breathless was mastered and engineered in such a way that the three-minute song felt like it was sung in a single breathe by Shankar Mahadevan.
 All the lyrics for Shankar Mahadevan's debut album were written by the legendary Javed Akhtar. Shankar Mahadevan did not stop there, and he became a member of the trio Shankar Ehsaan Loy that is still known for producing and composing music for Bollywood films.
 Before Bollywood, Shankar Mahadevan became an established singer in Tamil cinema after his song Kandukondain Kandukondain won him the National Film Award in playback singing in the year 2000. Shankar Mahadevan has collaborated with some of the greatest singers and musicians in the industry like A.R.Rahman, Illaiyaraja, Deva, Yuvan Shankar Raja, Harris Jayaraj, Mini Sharma, Devi Sri Prasad, Prakash Kumar and many more.
 While being a part of the trio, Shankar Mahadevan also sang songs in other regional languages like Telugu, Malayalam, Kannada and Marathi. He worked with composers like Shridhar Phadke and Ajay-Atul.
 In 2011, Shankar Mahadevan started the Shankar Mahadevan Academy, through which they conduct online music lessons and tutorials to students across the globe. Shankar Mahadevan and his team have given Bollywood some of its biggest hits like Kajra Re, Noor E Khuda, Mitwa and Taare Zameen Par.
 Apart from Bollywood songs, Shankar Mahadevan is also known for his religious singing. He has sung many bhajans and artis.
 You can listen to all your favourite Shankar Mahadevan songs on the Saregama Carvaan. Saregama Carvaan is a digital audio player with 5000 retro Hindi songs. The portable speaker also has some exclusive features like Bluetooth and AUX connectivity. You listen to Tamil songs sung by the legend on Saregama Carvaan Tamil.
 On his 53rd birthday, Saregama celebrates the contributions of the legend to Indian music.