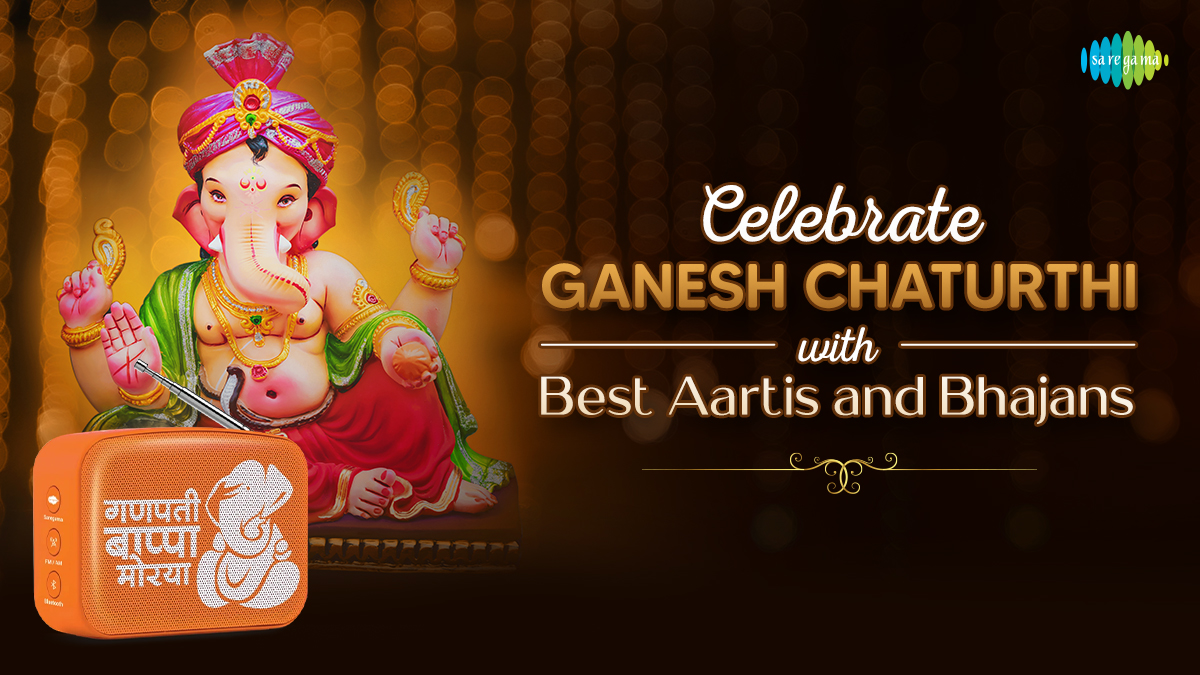 As the month of August comes around, everyone around India and especially Maharashtra begins gearing up for the much-awaited festival of Ganesh Chaturthi. The popular festival is celebrated over a span of 10 days every year during the month of Bhadra as per the Hindu calendar. The Bhadra month can typically fall anytime between mid-August to September.
Celebrated each year to mark the birth of Lord Ganesha, Ganesh Chaturthi is a testament to the popularity and faith in the magnanimous elephant-headed Hindu God. The beloved Lord Ganesha receives great adoration and devotion as a bringer of new beginnings, knowledge, wisdom, wealth, and prosperity. The faithful pray to him and pray to him before they start any important work. He is known by 108 different names including Vinayaka – the destroyer of all evils, Gajanana – the elephant-faced lord, Vighnaharta – the remover of all obstacles, and so on. Because of this, the festival is also known as Vinayaka Chaturthi or Vinayaka Chavithi,
People celebrate their beloved Lord Ganesha's arrival by welcoming him into their homes, praying to him, and performing various rituals. The inherent faith behind these rituals is that the presence of Lord Ganesha will usher in a new start, destroy all evil and bring abundance and prosperity for the coming year. At its core, the festival signifies hope and abundance and spreads cheer and positivity.
History and Significance of Ganesh Chaturthi
Lord Ganesha's Birth
Lord Ganesha's birth can be traced back to several origin stories. The more familiar tale records that Goddess Parvati created the statue of a boy using turmeric paste that she applied on her body and breathed life into him. This boy was Ganesha. Goddess Parvati instructed him to guard the door and not allow anyone in until she had finished bathing. Lord Shiva came out of his meditation and arrived to meet Parvati. But Ganesha forbade Lord Shiva's entry. Lord Shiva tried to tell the boy that he was Parvati's husband. But Ganesha did not let Shiva in. Surprised by this behavior, the now angry Lord Shiva decided to fight the boy. In a fury, he severed the boy's head and killed him.
When Parvati learnt that the boy was killed, she became enraged and decided to destroy all of creation. Parvati agreed to stop if the boy was brought back to life and be revered and prayed unto like other Gods. Shiva calmed down and agreed to these conditions. He ordered his devotees to bring back the head of the first creature they see whose head was facing the north.
They returned with the head of a powerful elephant called Gajasura. Lord Brahma placed the elephant's head on the boy's body and breathed new life into him.
The boy was thus declared as Gajanana or the elephant-headed God. According to Parvati's conditions, he was given the status of being the foremost amongst all Gods in prayer and was given the title of the leader of all "ganas" or classes of beings, which gave him the name Ganapati. Another version states that Ganesha was created by Shiva and Parvati out of their consciousness, as commanded by the heavenly Gods. Lord Ganesha's divine purpose was to block the entry of demons and destroy them.
Origins of Ganesh Chaturthi
It is reported that Ganesh Chaturthi was first celebrated when the Satavahana, Rashtrakuta, and the Chalukya dynasties ruled the Deccan peninsula and Southern India from 271 BC to 1190 AD. Historians believe that the celebration of Ganesh Chaturthi dates back to the era of Chhatrapati Shivaji, the great ruler and founder of the Maratha Empire. It is said that Shivaji Maharaj started celebrating the festival because Lord Ganesh was considered to be the family God or Kuldevata of the Peshwas.
It lasted until the Peshwas ruled. After that, people celebrated it privately in their own homes. A few centuries later, the festival was brought back by Indian freedom fighter Lokamnya Bal Gangadhar Tilak as a sign of nationalism.
How Ganesh Chaturthi Became a National Festival
Lord Ganesh is considered to be the God of every man. He was worshipped by Indians regardless of their caste or status. So, Lokmanya Tilak popularised Ganesh Chaturthi as a national festival to bridge the gap between the Brahmins and other castes. Tilak reinvented the festival to instil feelings of patriotism, cultural unity, and national pride in people. The ultimate aim was to bring people together for the greater cause of India's independence and progress.
In 1893, Tilak set up the first and the oldest union known as the Keshavi Naik Chawl Sarvajanik Ganeshotsav Mandal at Girgaum Chowpatty in Mumbai. He was also the first person to install a huge clay idol of Lord Ganesha in a public place and started the 10-day celebration. Over time, the festival became a huge success with various local communities participating and getting involved wholeheartedly. Tilak then popularised the practice of submerging the Ganesha idols in water bodies on the 10th day of the festival.
Ingeniously, Tilak reignited the spirit of oneness in the hearts of Indians by encouraging the worship of Lord Ganesha. This celebration was a way to fight back against the British government's ban on Hindu gatherings according to the 1892 Anti-Public Assembly Act. It was also a means to unite the highly fragmented Hindu community and encourage them to stand together as one people.
The festival grew into a religious and social event that also served as a place for people of all castes and communities to meet and connect. It was now synonymous with culture and patriotism, so much so that leaders of other religions also participated in these annual celebrations on their path to freedom.
Over time, Ganesh Chaturthi became a grand nationwide celebration.
How Ganesh Chaturthi is celebrated
As Ganesh Chaturthi approaches, everyone starts preparing to welcome Lord Ganesha into their homes. Huge canopies or "pandals" are put up to create shrines for Lord Ganesha to rest in. People commission beautiful clay idols of Ganesha. Bands start practicing their drums or "dhols" to play during the procession to mark the arrival of Ganesha.
Here are some ways Ganesh Chaturthi is celebrated:
Decorate homes: Lord Ganesha signifies pure and positive energy. So, to welcome him home, people clean and decorate their homes to create a positive vibe and make way for prosperity. Many people decorate their homes according to a theme and add flowers and decorations to suit it. People light incense sticks and burn camphor to make sure the house is fragrant and cleansed.
Get a Ganesha idol: People get an idol of Ganesha and place it on the altar at their home before starting festivities. The idol is worshipped. Later, the idol is taken out in a procession and immersed in water, which is known as Visarjan.
Prepare sweets and food to enjoy: People prepare delicacies like modaks, which are supposed to be Ganesha's favourite food. They are sweet dumplings made from rice flour, coconut, and jaggery. People also make savoury snacks for their family and friends to relish.
Invite friends and family over for prayers: Praying together for well-being and abundance spreads joy and abundance in the household. People invite others over to seek blessings from Lord Ganesh and revel in celebrations together.
Listen to devotional songs like Aartis and Bhajans: Devotional songs like Aartis and Bhajans spread positivity and good energy. To worship him with great devotion, people host prayer services at their homes. They play and sing Aartis and Bhajans to praise the Lord.
The Best Aartis and Bhajans to Celebrate Ganesh Chaturthi
Aartis and bhajans are devotional songs that are played during the festivities. They are a great way to pray, sing, rejoice, and meditate on Lord Ganesha.
Here's a list of some of the most popular Aartis and Bhajans that resonate in the minds of most Lord Ganesha worshipers:
Listen to the Best Aartis and Bhajans on the Go
Ganesh Chaturthi celebrations are incomplete without the customary Aartis and Bhajans. Carvaan Mini Ganesh presents a great way to carry your prayers with you and tune into the divine power of Lord Ganesh anywhere and anytime.
Carvaan Mini Ganesh is a unique portable music player that is pre-loaded with 300 devotional songs including Ganesh Mantras, Poojas, Marathi and Hindi Bhajans, Kathas, and Aartis. All these devotional songs are dedicated to Lord Ganesha. It has a powerful speaker with new and improved features that you'll need. It includes Bluetooth, USB, and FM/AM.
Here are some important features of the Carvaan Mini Ganesh:
Dimensions: Carvaan Mini Ganesh is 110 mm in width and is approximately 250 grams in weight. This makes it easy to carry around and listen to the songs on the go.
Pre-loaded songs: Carvaan Mini Ganesh comes pre-loaded with a set of 300 Mantras, Poojas, Marathi Bhajans, Hindi Bhajans, Kathas, Aartis, and more, all dedicated to Lord Ganesha.
Bluetooth and USB support: The speaker offers a USB and a Bluetooth option. This means you can enjoy not just the pre-loaded tunes but also your own collection of songs via Bluetooth or by plugging in a USB drive.
FM/AM radio: Carvaan Mini Ganesh is an all-in-one music player. In addition to the pre-loaded songs and your own music collection, Carvaan Mini Ganesh gives you the option to tune into local FM/AM stations as well.
Powerful Speaker: The Carvaan Mini Ganesh speaker is divinely powerful and is loud enough to fill the entire room. It allows you to invoke heavenly Gods with the resounding Aartis and Bhajans during all your prayers.
Long-lasting, rechargeable Battery: Carvaan Mini Ganesh has a long-lasting battery and it stays with you for up to 4 hours.
Audio jack: The Carvaan Mini Ganesh speaker has a 3.5 mm audio jack to connect external speakers or headphones. This can be great for listening to devotional songs not just at home but also during the procession.
Aux-in port: The speaker also has an aux-in port, which can help you plug in your phone and other devices.
Charging cord: The speaker comes with its own charging cord, which is compatible with any Android device.
Warranty: Carvaan Mini Ganesh comes with a 6-month warranty.
Get Your Very Own Carvaan Mini Ganesh Today
Ganesh Chaturthi is just around the corner. Instead of spending time on creating elaborate Ganesh bhajan playlists, just get your very own Carvaan Mini Ganesh today. With various pre-loaded Ganesh Aartis and Bhajans, you can play it anywhere and pray. Carvaan Mini Ganesh helps you focus on more important festivity preparations as it plays soothing mantras in the background and spreads positivity and hope for you to start something new.