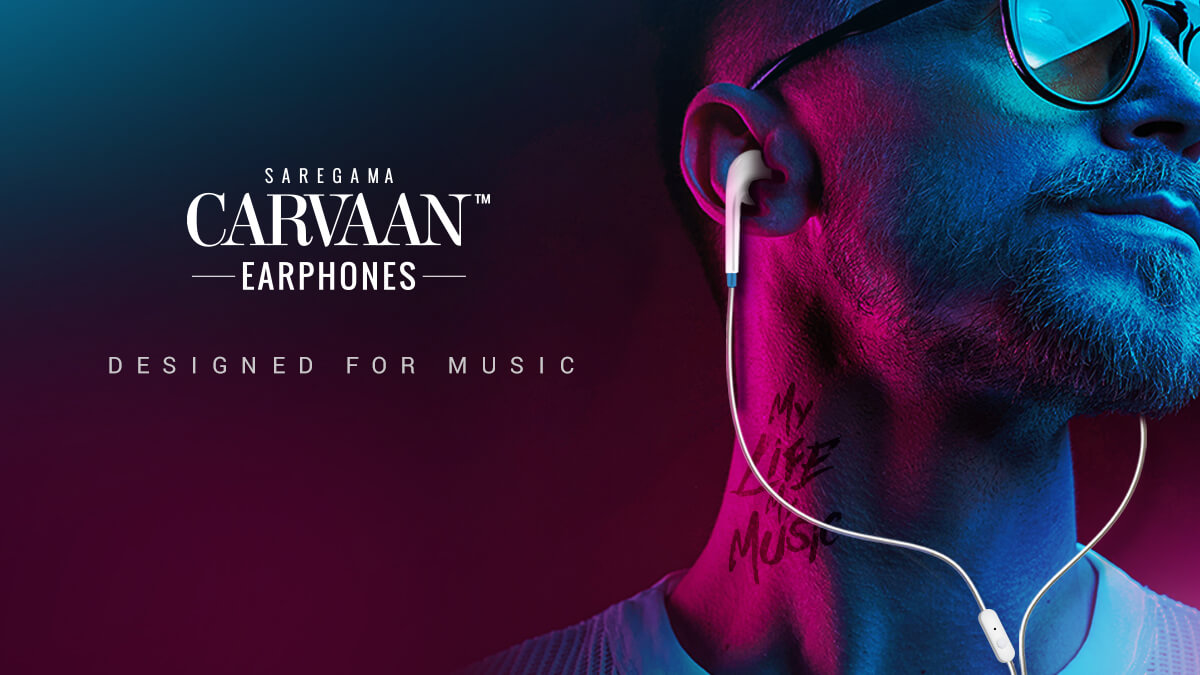 Music and Saregama go a long way back, more than 100+ years. It was in the year 1902 that Saregama released India's first ever recorded song. Since then, various milestones have been achieved throughout the history.
In its pursuit to give new musical experience to the music lovers, Saregama has launched brand new Carvaan earphones. The newly launched Carvaan GX01 perfectly blends modern design as per user needs and high quality sound.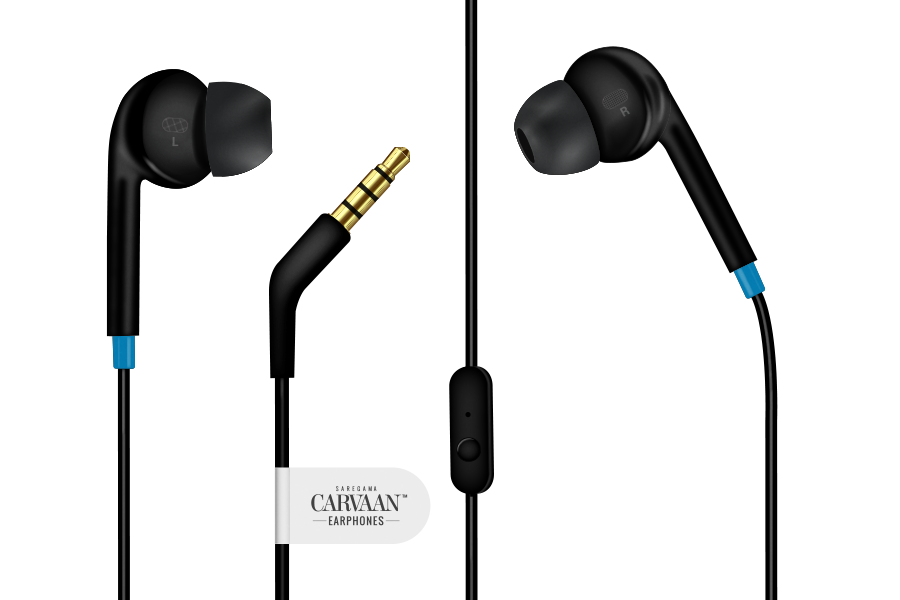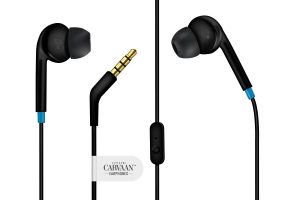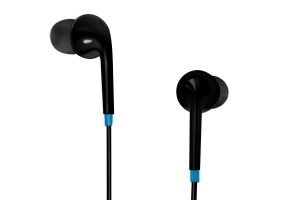 To shed more light, the earphones are ergonomically designed so that you can just plug in and listen to your favorite music on the go anytime and anywhere. The other highlight is the silicone made ear-buds which are soft and comfortable for all.
The pain point of many music lovers has been the messy wires which intertwine and makes it hard to unravel them. It surely disturbs the mood for some musical fun. The in-ear design and tangle-free wires make it easy for you to go running, travelling, and workout with the earphones on.
It is not just about music, the Carvaan earphones come with a mic. You can have a hassle-free listening experience with a dedicated play and pause button which also helps in accepting and rejecting calls and enjoy the crystal clear sound.
The Carvaan signature sound experienced with the Carvaan GX01 earphones is enhanced by the extra-large sound driver which is 14.2mm makes it phenomenal indeed. The nostalgic songs come alive and the beats, rhythm, and notes sound more real than ever with the powerful and top-notch sound quality.
With impressive bass output for any genre of music, this earphone is your best company for musical adventures. Another amazing feature of GX01 earphones is that it is compatible with Siri and Google Assistant.
On the technical side, it comes with a 3.5mm jack which is easily compatible with most of the devices. It is optimized for all music players with the frequency range from 20 – 20, 000 Hz. The earphones come with a 1-year warranty as well. It is currently available in Classic Black and Classic White colors.
Greatest of all vintage Bollywood songs are part of the Carvaan range of products. Music lovers from all the regions of India cherish the nostalgic Hindi, Punjabi, Tamil, Telugu, Malayalam, Assamese, Kannada, Bengali songs and much more sung by legendary singers. We are the biggest digital musical catalogue company in Asia.
With such a rich legacy and association with music, it was imperative to grow with the trends and give something new to your listening ears. Get yourself Carvaan GX01 earphones designed for your listening pleasure and level up your musical experience.