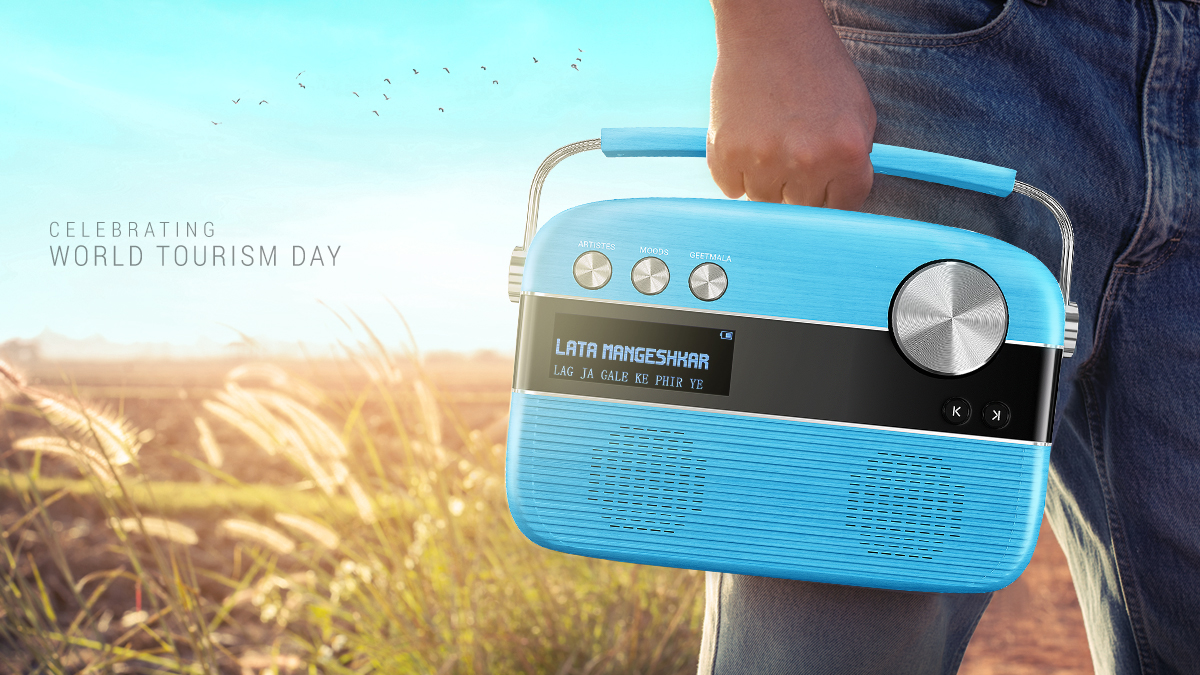 Did you know that the Pyramids of Giza in Egypt took 80 years to build!  And that Humayun's Tomb was built by a wife for her husband!
There are many interesting facts about each place on this globe. Every country, every town has its own flavour and unique fragrance which you get to know and experience once you are there.
Initiated with a central idea of tourism awareness, The World Tourism Day is observed on September 27 and celebrates cultural and social diversities.
Tourism means travelling for fun. It is always exciting to see a new place, experience a new language or eating that interesting food and the best companion during such new adventures is music. Listen to music while travelling and create memories which will remain with you for a very long time without worrying about internet or battery backup.
Create memories while travelling with Saregama Carvaan!
Musafir Hoon Yaaron
For all those who love to travel solo; Saregama Carvaan is your musical companion and has a legendary collection of 5000 songs which are hand-picked and categorised based on singers, lyricists, music composers, and moods.
Tera Mera Saath Rahe
Carvaan is a portable music player which comes with you wherever you want to take it. It can be carried around easily and once fully charged, can play non-stop music for approximately 5 hours which ensures undisturbed rejuvenation while travelling.
Ek Tera Saath
Travelling abroad and feeling homesick, or visiting your native place and wish to rekindle nostalgic tunes, Saregama Carvaan is your one stop for all! You can choose songs from the different moods or artistes. You decide the mood, the singer, the genre and leave it to Carvaan to take you down the nostalgic memory lanes!
Yaadon Ki Baaraat
Imagine yourself on the road listening to Kishore Kumar's 'Zindagi Ka Safar', or visiting your childhood places with Kishore Kumar's 'Koi Lauta De Mere Beete Huye Din' or just reminiscing the past era with 'Woh Din Yaad Karo'. Take a back seat and let this bluetooth music player do the work of taking you back in time and enhancing your travel experience. It not only offers various timeless melodies but also come in different colours for you to choose from- cherrywood red, porcelain white, walnut brown, electric blue, oakwood brown, charcoal grey.
Your portable musical buddy and the perfect travelling partner, Saregama Carvaan -enjoy your travel, like never before!