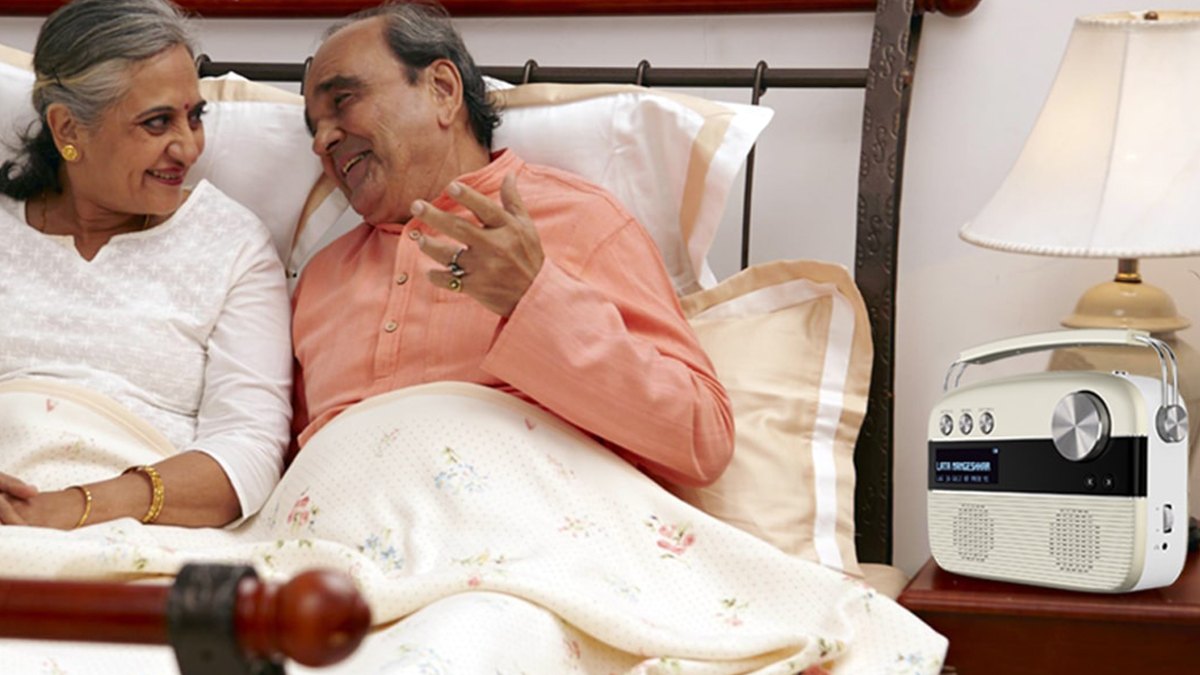 Technology is advancing at a fast pace, and while most of us are reaping the benefits of it, our elders find it hard to keep up with the fast changing technology space. Let us make their lives uncomplicated and gift them something that they can easily use, will love and cherish.
The Good Old Days
Our elders did not have 100's of channels on TV or multiple screens from which we consume media today. Radio used to be a cherished medium and it was their one-stop source for listening to the news, checking the cricket match score or listening to songs. The old radio that had a knob on it to change channels could be seen in almost every house back in the yesteryears.
While everyone loved the radio back then, it came with its fair share of problems like uneven signal strength and endless ads among others. With all the flaws and charms, the older generation still accepted this little device with a big smile and looked forward to listening to their favourite shows. The traditional radios were available until about a decade ago when smartphones took over the music market.
The Current Days
Today the old radios have become obsolete. We have touchscreen phones and iPods that have replaced the way songs are played.
However, your parents and your grandparents still miss the good old days of the radio.
They miss humming along with the melodies of Lataji and Kishore Da. They miss sitting in the verandah on a rainy Sunday, listening to their beloved morning show while they enjoyed their tea.
The Carvaan Revolution
Do you feel nostalgic too? This is the thing about songs from the golden era. They have a deep impression on your heart. If you have listened to them, there is no way for you to forget them. The newly launched Saregama Carvaan Premium, a digital audio player, takes you and the older loved ones of your family down that sweet memory lane. This premium yet cool retro looking player is undoubtedly the best gift for such music lovers and it comes with an app for the times you want to search songs or create play lists of the favourite songs of your older loved ones.
This portable digital audio player comes with an extensive song library of 5000 evergreen songs categorised into 130+ dedicated stations based on lyricists, actors, singers, music composers, specials. The classic knob on Saregama Premium will take your elders back to the glorious days of the radio. Apart from the pre-loaded songs, one can also tune into FM/AM radio. It also comes with Bluetooth, USB Drive and Aux In features to play your personal collection of music. This digital audio player is the perfect gift for your elders as well as the younger generation who love listening to soulful and meaningful songs.
Your Parents/Grandparents Deserve This
It is time to bring the Retro back with melodious tunes with Saregama Carvaan Premium. With this digital audio player, you can make the most of the magical phenomenon called Music. Your parents/grandparents have showered you with love; it's time to shower them with a gift which shows your love for them, gift them memories!