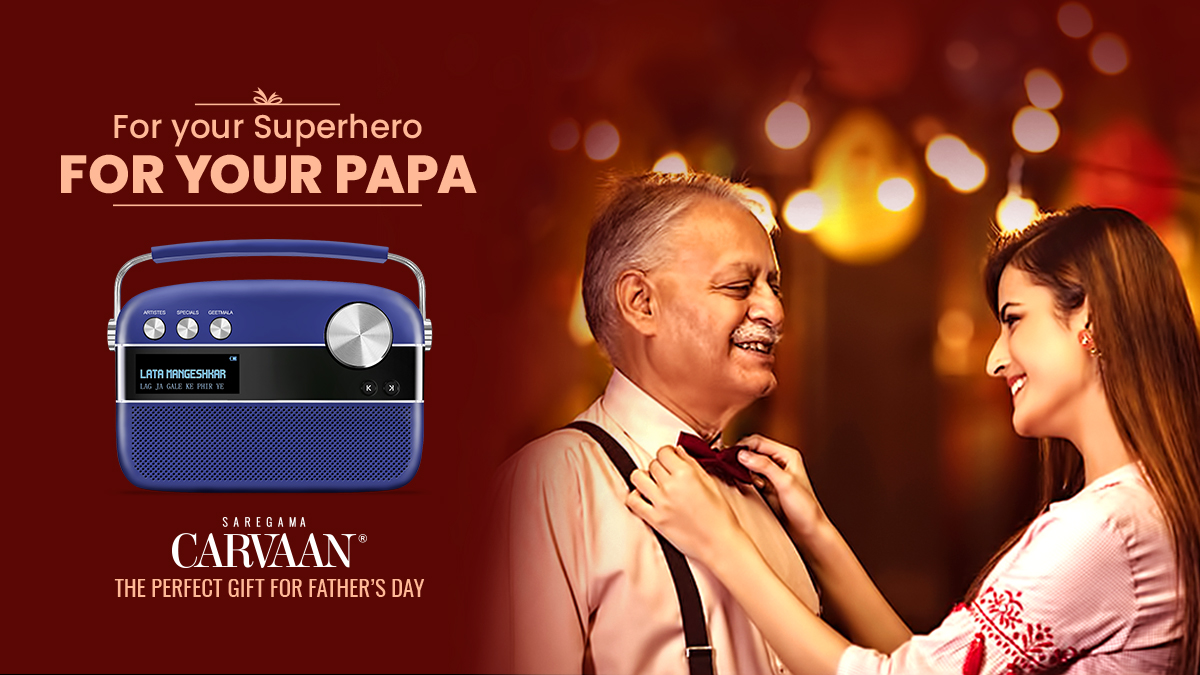 Father, Dad, or Papa, however you call them, nothing can take away the fact that they have always been the unsung heroes of your life. Right from the time you are born, they always wish for your steady growth and success in whatever you want to pursue. They strive day in and day out to give you a better life. This is the reason why every son or daughter is proud to say it again and again "you are the best dad ever". 
Father's Day 2021 is a day where you have another opportunity to express your love and gratitude towards all the challenges your father has accepted as a parent and supported you at your highs and lows. Father's Day is celebrated every year on the third Sunday of June. It is said that mothers are the ones that play a major role in introducing you to the family but at the same time, it is the father who takes a pivotal position maintaining the balance of the family and that too silently. So, what have you decided to gift to your best dad ever this time?
Whether it's tea time, a session with friends remembering their young days, a relaxing day with your mom, or a family get-together, music is one thing that sets the mood just right for dads. Retro music is what they prefer the most.
Just like most of us kids, you may also have a memory of your dad enjoying some evergreen songs on the radio on a weekend or even after a long day at the office. The voice of famous singers like Lata Mangeshkar, Kishore Kumar, R.D Burman, and many others have always pleased and facilitated them with much-needed relaxation. Some of you may also have the memory of your father collecting original DVDs of these exceptional musicians and then humming them with their friends around. Not only Bollywood but music from different states in India have made a mark, may it be Tamil, Kannada, Bengali, and even Marathi Songs. If you are someone from the south, then your dad may spend time listening to Classical or Carnatic music, or from the east, then the tunes mesmerizing Bangla songs may surround your home. 
Time may have passed, but your father's love for retro music might have stayed the same. They would often tell you about the quality of music and the effort that went into making a song during that time. Very few electronic sounds and more use of instruments and natural sounds made the music back then evergreen. 
On this Father's Day, you could gift a bundle of joy to your dad in the form of Saregama Carvaan. Saregama Carvaan is a digital audio player with 5000 preloaded evergreen Hindi Bollywood songs. It has a collection of songs sung by legendary artists like Kishore Kumar, Lata Mangeshkar, Jagjit Singh, Mohammad Rafi, and many more.  Songs from movies of superstars like Amitabh Bachchan, Rishi Kapoor, Dev Anand, and many more. You can also gift them from the regional variants like the Carvaan Tamil, Carvaan Punjabi, Carvaan Marathi, and Carvaan Bengali. It will create a time travel for your father and allow him to enjoy all the hits of his time. 
This Father's Day, gift your dad some nostalgia and drive them down their memory lane.