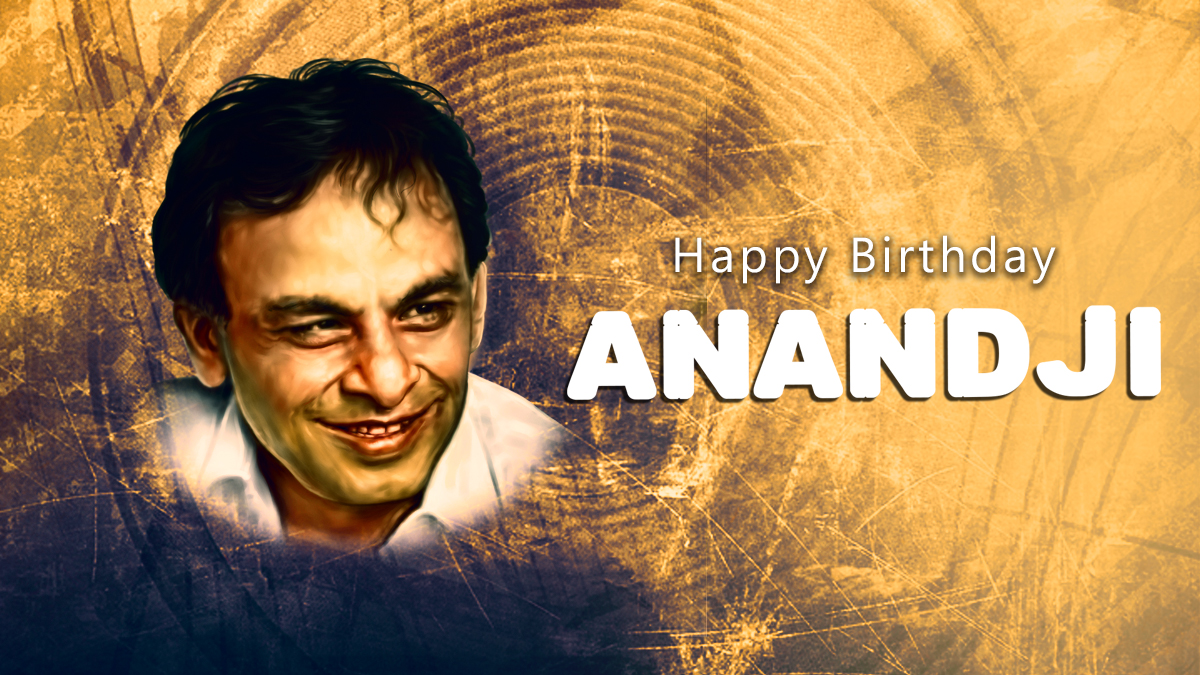 Kalyanji-Anandji were one of the most popular and versatile music director duos of the golden era of Bollywood, especially during the 1970s and 1980s. Their illustrious career of more than four decades and legacy of composing timeless songs make them true legends of Hindi cinema. Today as the virtuoso music composer Anandji celebrates his 90th birthday, Saregama looks back at his life and journey and his rich contribution to the music world.
Anandji Virji Shah was born on March 3, 1933, in Kutch, located in the Gujarat state of India. His father was a businessman while his mother was a homemaker. He was one among the three siblings. He lived at a place where many legends like V Shantaram and Durga Khote lived nearby. The musical vibe certainly touched his nerve. Besides, he learned music and musical instruments in his childhood. He along with his elder brother Kalyanji played instruments in various festivals and celebrations. 
Initially, Anandji wanted to become an actor, however, his height was an obstacle. But he loved films and the different aspects of them. And later, music became the foremost priority which brought him immense success. Their big breakthrough came when they played clavioline (a new electronic keyboard instrument in that era) for a snake sequence in the movie Nag Panchami 1953. 
Later, the duo was called to play for then legendary music composer Hemant Kumar for the film Nagin in 1954. It became an instant hit and gained a massive following from the common masses to the artists. He started working in 1960 and made his debut with the film Satta Bazaar in 1960. After composing for many films in the 1960s, the composer sibling's biggest hit of the decade came with Saraswatichandra 1968. The classical music infused into the lyrics appealed to the hearer's ear. The brothers ruled throughout the 60s to 80s.
Kalyanji-Anandji composed many songs picturized on popular actors like Firoz Khan, Manoj Kumar, legends like Dilip Kumar and Rajesh Khanna. In the 1970s, their songs on superstar Amitabh Bachchan are a major highlight. From classical tunes, their versatility and powerful grip on trends led to modern superhits songs like Aap Jaisa Koi from Qurbani 1980 and Yeh Mera Dil from Don 1978. These songs still make people dance. Also, they worked with many first-time film directors. 
They made all kinds of songs from patriotic to romance, fun to emotional and happy to sad. Some of the best songs include Himalaya Ki Gode Mein, Dum Dum Deega Deega, Hum Ko Tum Se Pyaar Aaya, Zindagi ka Safar Hai Ye Kaisa Safar, Pal Pal Dilke Paas, Rafta Rafta Dekho, Khaike Paan Banaraswala and Saraswati Chanda. 
Anandji, together with Kalyanji, composed songs for more than 250 Indian movies. The duo won Filmfare Award for the movie Kora Kaagaz 1975. He was also awarded Padma Shri in 1992. However, Kalyanji died in 2000, and their work came to an end. On Anandji's 89th birthday, Saregama wishes the best of health and happiness to the living legend. Listen to the best Kalyanji-Anandji evergreen Hindi songs on Saregama Carvaan.