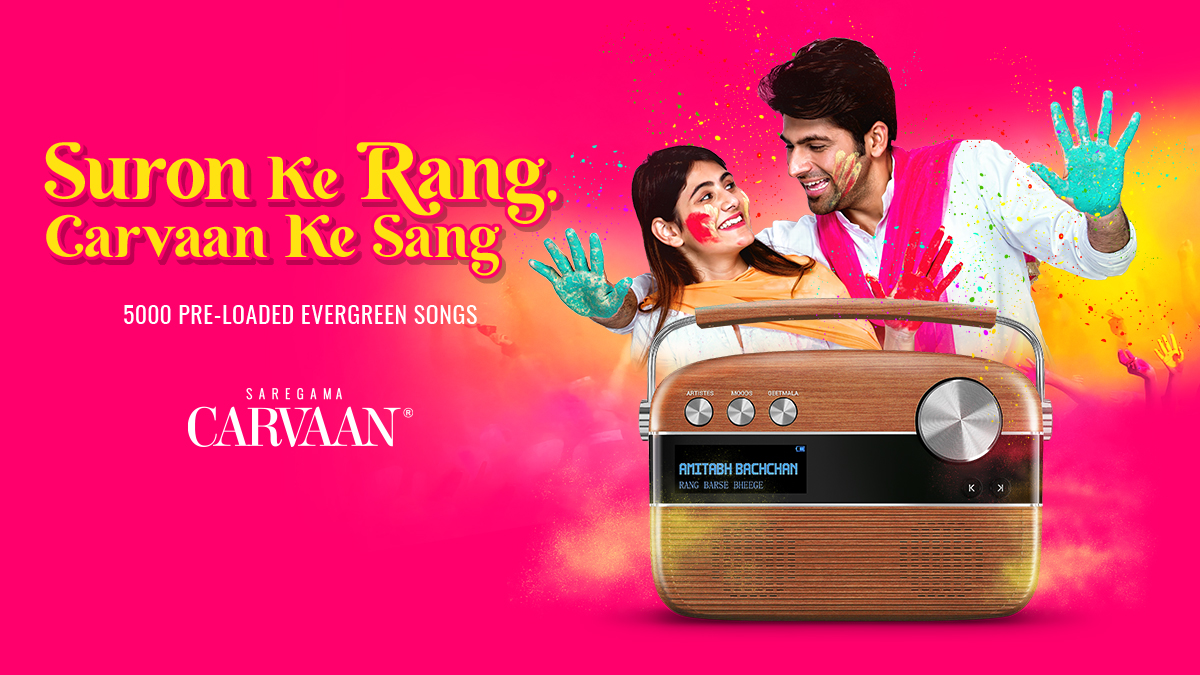 India is globally famous for our big celebrations. As a country, it is incredibly rich in its cultures and customs. Every inch of India is dripping in traditions. We are globally known for our magnificent festivals. One of our cherished annual festivals is Holi: The Festival of Colors and Love. It's a festival that brings our diverse country together. It brings out the Unity we have In Our Diversity. No matter where you belong, friend or foe, on Holi we put our differences aside and smear colors on each other. It celebrates the win of Good over Evil, Love over Hatred.
Even though the stories behind Holi are wide and diverse, it all focuses on one thing; spreading happiness. The festival itself originates from the Hindu Mythology, it is said to represent the enchantment game Lord Krishna used to play with his consort Goddess Radha and his Gopis. Holi is also said to embark on the beginning of spring after winter, the festival where good triumphs evil, love rules hatred, and people channel happiness into the universe.
All sorts of colors flying in the air, the inebriating taste of Bhaang and Thandaai, the popular Bollywood Holi songs, rain dancing, kids and adults chasing each other smearing colors onto one another. It's safe to say the Holi is one of the most enjoyable and magnificent festivals of our country. Oh, and certainly the most colorful one too.
Unfortunately, since we're still in a pandemic, it seems like this year's Holi parties are going to be a little less extravagant. No invitation to big events, no Colors Holi Party Live, and certainly no breach of social distancing. *Ahem Ahem*
On the brighter side, the good thing about this year's Holi is the time we will get with our families. Celebrate this Holi exclusively with your closest family members and friends. There's something special and intimate about this year's Holi too. After all, the festival is about celebrating love and spreading happiness. And you don't need boisterous parties and huge crowds to do that. This year celebrate it by helping your parents cook the festival delights and then enjoy your day eating them while listening to all the best Holi songs of all time.
Play colors with each other, drink Bhaang with your friends, and eat sweets all day long. Invent DIY rain dances with water hoses, and jump in your inflatable pools. We have to remember to maintain social distancing this Holi season and try to not let the cases spread. We can do it this year so that things would go back to the new normal for our other upcoming festivals. So, this Holi is going to be a lot different than the ones we were looking forward to. But one of the things that are not going to change is your favorite Holi songs. From Rang Barsey to Holi Kheley Raghuveera, from Aaj Na Chodenge to Do Me A Favor (Lets Play Holi), from Balam Pichkari to Mach Gaya Shorr, from Lahu Muh Lag Gaya to Holi Ke Din. Whether it's a seductive sensual melody to a classic dance tune, find everything here. After all, it's not a proper Holi celebration if you don't listen to Big B singing it for you and romancing with Hema Malini!
You can listen to all your favorite Holi songs on Saregama Carvaan. Saregama Carvaan is a digital audio player with 5000 retro Hindi songs. The portable speaker also has some exclusive features like Bluetooth USB and AUX connectivity.