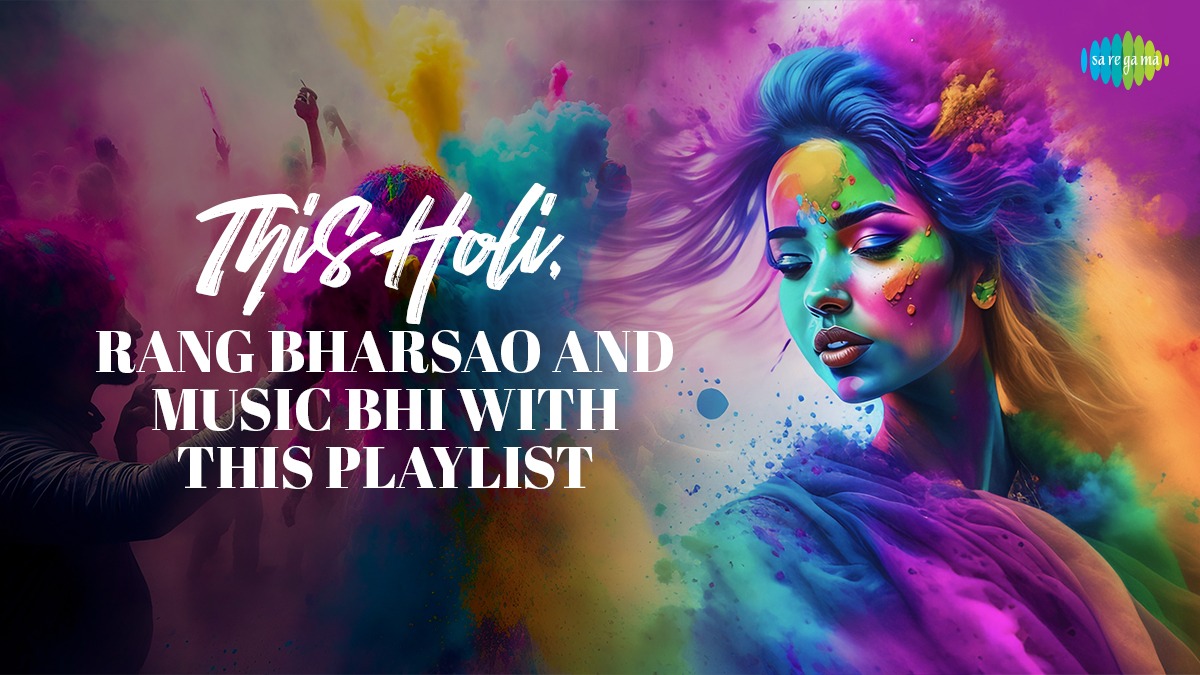 The streets are bursting with colours and the sounds of drums is echoing through the air. Kids are running wild and crazy with colourful water balloons in their hands and the shops have water guns hanging on their front doors. All of this can only mean one thing, that, Holi is here!
Holi is hands down one of the most exciting and vibrant festivals in India. It's like a big old paint party where everyone comes together to forget their differences and have a blast. The festival represents the triumph of good over evil and what better way to celebrate than with a colourful explosion of joy? And the best part is that it happens to be celebrated with the same enthusiasm if not more year after year and thus we highly suggest you go and ask your parents and your grandparents about the craziest holi that they celebrated as youngsters and we promise you the answers would amuse you and how! Also as Holi not only happens to be a festival of colours but also music and dance, this holi one gift that is sure to bring a smile to your parents' faces, is a Saregama Carvaan. Carvaan Premium is a portable music player that comes pre-loaded with 5000 evergreen songs from various eras and genres. From Bollywood hits to devotional songs, Carvaan has something for everyone.
By gifting your parents a Carvaan, you are not only giving them a device to listen to their favourite songs but also helping them relive the memories of their youth. Imagine your parents listening to songs that remind them of the Holi celebrations they had when they were young. It's a gift that will not only bring them joy but also take them down memory lane.
And let's not forget about the food! Holi is a time to indulge in some of the most delicious delicacies. From gujiyas to thandai, the festival offers an array of mouth-watering treats to satisfy your taste buds.
So, if you haven't already, it's time to get into the Holi spirit! Grab some colourful powders, put on your dancing shoes, and get ready to paint the town red (and blue, and green, and yellow)
But why limit the fun to just throwing colours and eating sweets? Let's add some more excitement to the festivities with some musical games that you can play on Holi. Here are a few suggestions:
Musical Chairs with a Twist: This game is a classic, but we're adding a colourful twist to it. Instead of regular chairs, use different coloured mats or rugs. When the music stops, players have to sit in the same colour as the one thrown by the leader. It's going to be a colourful game, quite literally!
Imagine the chaos as players scramble to find the right coloured mat to sit on. Will they be quick enough to find a spot before the music starts again? And let's not forget the hilarious moments that can occur when players try to grab the same mat at the same time!
Pass the Parcel with a Splash: Get ready for some water balloon fun with this game. The rules of the game remain the same, but instead of passing a parcel, use a water balloon. When the music stops, the person holding the balloon has to burst it on themselves, and the game continues.
This game is sure to bring on the laughs, as players try to avoid getting drenched by the bursting balloon. It's a refreshing way to beat the heat and add some extra excitement to your Holi celebrations.
Holi Quiz: Are you a Holi expert? Test your knowledge with this fun quiz game. Prepare a set of questions related to the festival, and the person who answers the most correctly wins.
Challenge your friends and family to see who knows the most about Holi. Will you be able to answer questions about the festival's history, traditions, and significance? Only one way to find out!
Musical Statues: This game is played like regular musical statues, but with a colourful twist. When the music stops, players have to strike a pose with a specific colour. The leader can change the colour each time the music starts.
This game is all about quick thinking and coordination. Will you be able to strike a pose with the right colour in time? Or will you end up frozen in the wrong position? It's a fun way to incorporate the colours of Holi into your games.
Holi Tambola: Get ready for some tambola madness with this Holi-inspired game. Create a set of tickets with different colours on them. Instead of numbers, call out the colours, and the person who completes a row or a full house wins.
Tambola is a classic game that's always a hit at parties. With this Holi twist, it's even more exciting. Will luck be on your side as you try to complete your ticket? Or will someone else get the coveted full-house prize?
These Holi games are just the tip of the iceberg. There are endless possibilities when it comes to incorporating the festival's colours and traditions into your games. Additionally, festivals happen to be an integral part of our culture, and they hold a special place in our hearts. These joyous occasions bring people together, and they are all about spending quality time with family and friends. From cooking delicious meals to participating in cultural events, festivals are a time to create memories that last a lifetime.
One of the best things about festivals is the joy it brings to our loved ones. It's a time when we can put aside our daily routines and focus on bringing smiles to the faces of our family and friends. Whether it's through a thoughtful gift or a simple act of kindness, we all want to make our loved ones feel special during the festive season.
Thus, Carvaan is a great way to bring the family together during the festive season. You can all gather around and listen to your favourite songs, sing along, and create new memories. 
Let us suggest some songs that you can play on your Carvaan this Holi: