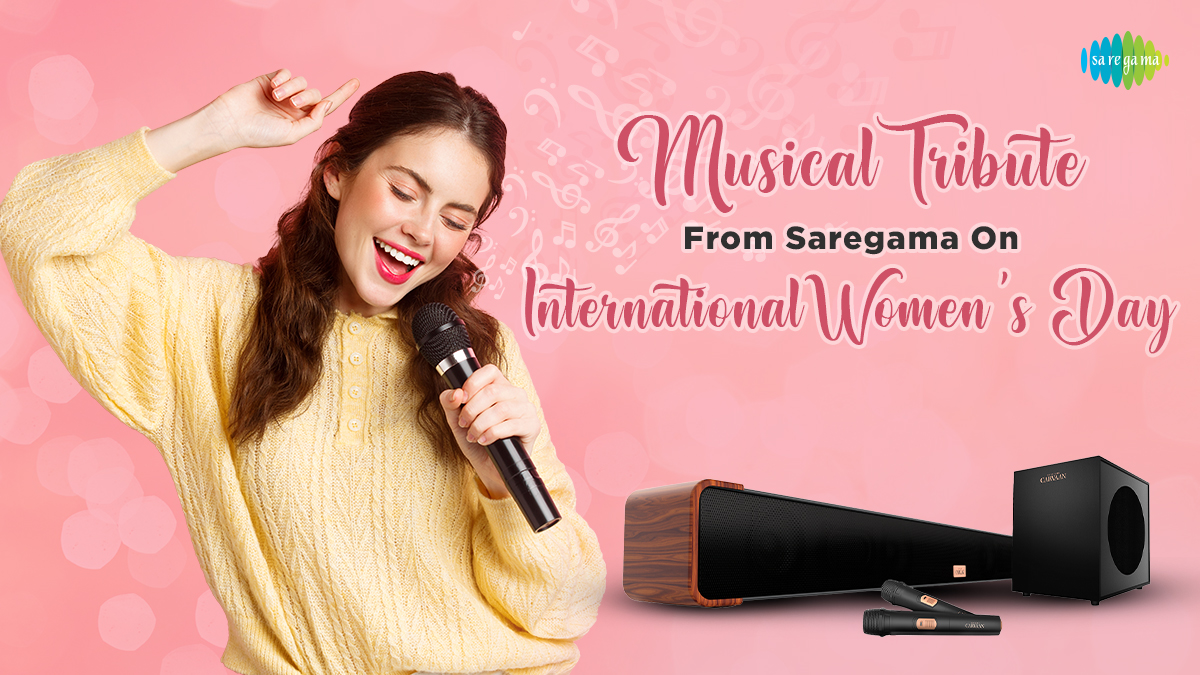 As we celebrate International Women's Day, it's important to recognize and honor the many different qualities and aspects of women that make them so special. From their strength and beauty to their intelligence and independence, women have contributed so much to our world in so many different ways. 
One of the most fascinating and enduring ways that women have made their mark is through Indian music. With a rich and diverse history that spans thousands of years, Indian music has been shaped and influenced by countless cultures, religions, and traditions. Throughout it all, women have played an integral and invaluable role, helping to shape and define this remarkable art form.
Whether it's through classical Hindustani or Carnatic music, or through popular Bollywood hits, women have always been at the forefront of creating, performing, and promoting Indian music. Their unique perspectives, skills, and creativity have enriched the art form, making it more diverse and vibrant than ever before.
But celebrating the contributions of women in Indian music goes beyond just recognition and appreciation. It also helps to break down the gender stereotypes and biases that have historically limited women's participation in the arts. By shining a light on the incredible talent and skill of female musicians and singers, we send a powerful message that women are just as capable and deserving of recognition and success as their male counterparts. It inspires future generations of female artists to pursue their passions and make their own mark on Indian music, ensuring that this remarkable art form continues to evolve and thrive for years to come.
Highlighting the achievements of women in Indian music can inspire future generations of female musicians and performers. It can encourage them to pursue their dreams and passions and push the boundaries of what is possible in music.
And let's not forget the incredible talent and artistry women bring to Indian music. From the soulful melodies of Lata Mangeshkar and Asha Bhosle to the intricate rhythms of Kavita Krishnamurthy, female musicians have left an indelible mark on the Indian music scene. Their contributions have enriched the lives of countless listeners around the world, and have helped to preserve and promote India's rich cultural heritage.
Lata Mangeshkar – Known as the "Nightingale of India," Lata Mangeshkar is one of the most iconic singers in Indian history. Her voice has been featured in over 1,000 Bollywood films and she has won numerous awards for her contributions to the industry. She is known for her versatility, being able to sing in a variety of styles and genres, and for her powerful performances that have touched the hearts of millions.
'Le Ja Rang Birangi Yaadein
Hansne Rone Ki Buniyadein
Ab Hum To Bhaye Pardesi
Ke Tera Yahan Koi Nahin
Ke Tera Yahan Koi Nahin..
Mere Haathon Mein Bhar Bhari Chudiyan
Mujhe Bhaa Gayi Hari Hari Chudiyan'
Every married Indian woman has experienced and resonated with this song. It literally plays in every wedding and makes people emotional about the fact that their daughter is soon going to live with a new family.
Mere ghar aayi
Mere ghar aayi ek nanhi pari
Ek nanhi pari
Chandni ke haseen rath pe sawaar
Mere ghar aayi 
Mere ghar aayi ek nanhi pari
Ek nanhi pari
This beautiful song comes to the head of every Indian parent when a girl child is born. There is something about this song that quite resonates with the feeling of being blessed with a girl child and being able to henceforth experience the happiness that she would bring to the lives of others around her
Asha Bhosle – Asha Bhosle is one of the most versatile singers in the Indian music industry, having sung in over 1,000 Bollywood films. She is known for her unique style and for experimenting with different genres of music, including pop, jazz, and classical.
Zara sa jhoom loon main
Arre na re na re na
Zara sa ghoom loon main
Arre na re na re na
Aa tujhe choom loon main
Arre na re na baba na
Main chali
Banke hawa
Rabba mere
Mainu bacha
Every girl has danced to this beat and why should she not? This song celebrates the free-spiritedness of women and encourages them to just be themselves. 
Kavita Krishnamurthy – Kavita Krishnamurthy is a playback singer who has lent her voice to some of the most iconic songs in Bollywood history. She is known for her versatility and for her ability to bring a range of emotions to her performances. 
Dil ne kaha chupke se
Yeh kya hua chupke se
Kyun naye lag rahe hai yeh dharti gagan
Maine poocha toh boli yeh pagli pavan
Pyar hua chupke se
Yeh kya hua chupke se
This beautiful song sung in the symphonious voice of Kavita Krishnamurthy is so beautifully resonating with women falling in love for the first time. This song celebrates the sensitivity felt by women when they fall in love. The minuteness of their emotions and how the smallest of things affect them so deeply.  
This International Women's Day, let's celebrate the many roles, versions, and life stages of women by honoring their beauty and strength through music. From timeless classics to modern hits, Indian music has always been a powerful way to pay tribute to the incredible contributions of women to our world. And what better way to celebrate than by gifting the special women in your life a Saregama Carvaan? With its pre-loaded collection of 5000 evergreen songs from different eras and genres, the Carvaan is the perfect way to enjoy beautiful music that pays tribute to women and their strength. Its sleek retro design and variety of colors make it a stylish addition to any home, and its user-friendly interface allows you to easily switch on the device and select your favorite songs. So this Women's Day, let's honor the women in our lives with the gift of music and celebrate their beauty, strength, and spirit.