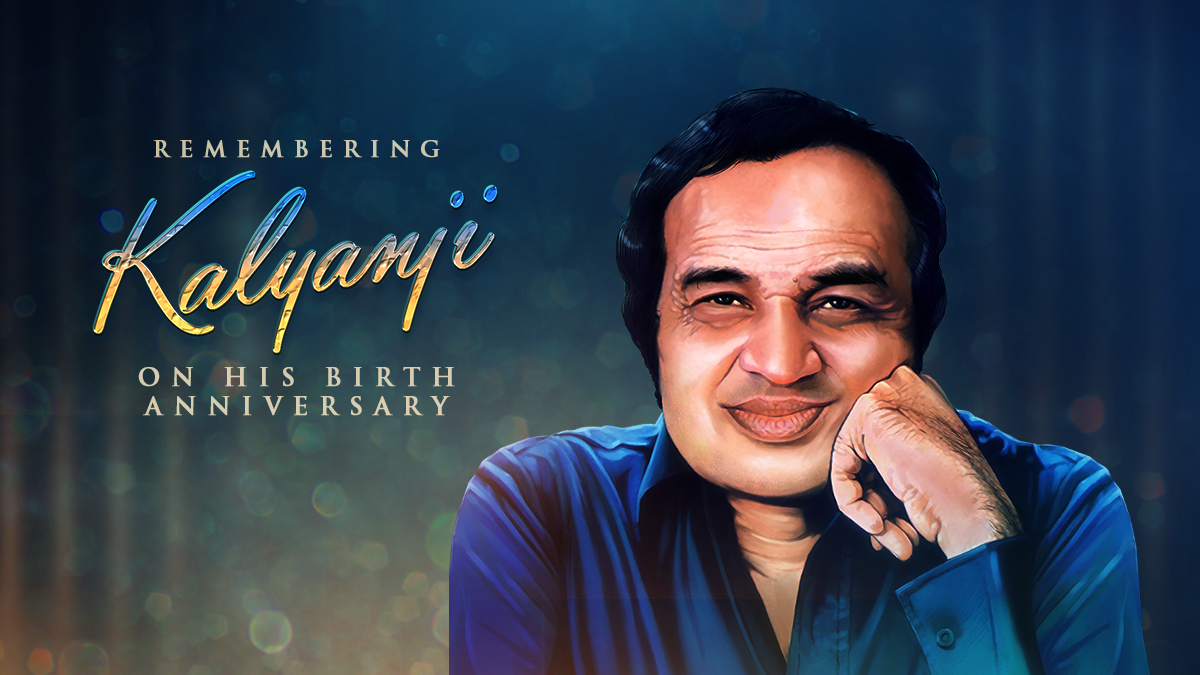 The Indian Musician famous for his breakthrough Been music in the movie Nagin, the other part of the famous musical duo Kalyanji-Anandji, and the recipient of a civilian honor, Kalyanji is a name you might often hear in the history of Indian music. 
Kalyanji Virji Shah was born on the 30th of June 1928 to a Kutchi businessman Virji Shah in Kundrodi, Kutch, Gujarat. His father migrated from Gujarat to Mumbai to open a provision store with his family when the kids were young. Having a sibling with him Kalyanji grew up with his brother learning music from a music teacher who knew nothing about music but taught them to pay his bills to their father. They spent most of their formative years in Girgaum; a village in the district of Mumbai, amongst Marathi and Gujarati environs. The community had some resemblance of musical traditions and talents within it and that is where the boys started to pick up an interest in it.  
He started his career with a unique instrument called the Clavioline. The very instrument that was used to compose the evergreen and one of the most famous scores in the history of Indian music composition; The Been music for the movie Nagin. He gave music to movies like Samrat Chandragupta, the score was the real reason for the movie's commercial success. Before Kalyanji joined his brother to form their invincible music duo, Kalyanji dabbled in filmography on his own.
He did a couple of films like Bedard Zamana Kya Jaane (1959), Ghar Ghar Ki Baat (1959), Oh Tera Kya Kehna (1959), Delhi Junction (1960), and Post Box No.999 (1958) being some of them. But after he joined forces with his brother Anandji, they became the best music composing duo in the industry at the time. They worked for movies like Don Saraswatichandra, Bairaag, Muquadar Ka Sikandar, Qurbani, Safar, Satta Bazaar, Madari, Tridev, Lawaaris, and Kora Kagaz; the movie they won the 1975 Filmfare Awards for Best Music Director.
The music duo came into the industry at a time where big music composers like Madan Mohan and R. D. Burman were ruling the scene and find a place for an outsider was difficult, but with decisive scores like Himalaya Ki Gode Me, and Jab Jab Phool Khiley, the brothers managed to establish their grip in the industry.  
Together with his brother, Kalyanji has worked on over 250 films, 17 of which are Golden Jubilees and 39 of them are Silver Jubilees. He was the recipient of the 1975 Filmfare Awards For Best Music Director and he has been honored and awarded with the civilian honor Padma Shri given by the government of India. They were also the first ones to start organizing independent musical concerts in India and they regularly organized musicals for NGOs and charities both domestically and abroad with some of the biggest names in Bollywood like Sridevi, Amitabh Bachchan, Dilip Kumar, Vinod Khanna, Anil Kapoor. Singers like Kumar Sanu, Alka Yagnik, Udit Narayan, Sunidhi Chuhan have gotten their training and their first breaks from the duo.  
A couple of Kalyanji's famous songs are the Been music, of course, Zindagi ka Safar Hai Suhana, Pal Pal Dil Ke Paas, Mera Jeevan Kora Kagaz, Dam Dam Diya Diya, Salam-aye-Ishq, Arey Dewaano Mujhe Pehchaano, Apni Toh Jaise Taise amongst others. 
On the 93rd birth anniversary of Kalyanji, Saregama celebrates his life and his contribution to Indian music. 
Now you can stream and download all your favorite Kalyanji songs on Saregama Carvaan. Saregama Carvaan is a portable audio speaker with preloaded 5000 evergreen Hindi songs that you can listen to anywhere anytime without ad breaks or internet connection. It consists of other features like Bluetooth, FM/AM radio, USB, and AUX connectivity.