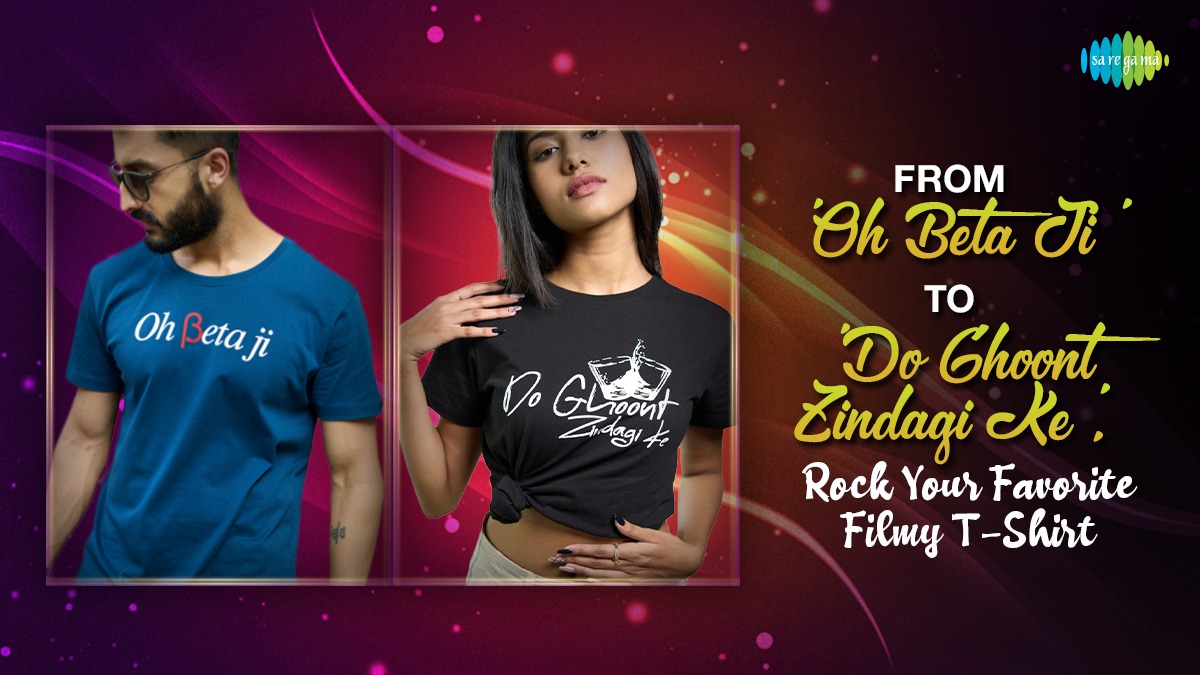 In our everyday life, we come across people that have some unique pinch of trait to their personality that makes them stand out! Some people have a weird not so common laugh, some people tend to talk too fast or too slow. Some people talk in a symphonious tone and some have the habit to insert puns in every statement that they make. But today we are not talking about them, today we are dedicating this blog to the ones who talk only and only with Bollywood references. They are the one's that will start using dialogues from movies in everyday conversation, even if they don't make sense. They'll sing bollywood mp3 songs at the top of their lungs in public places, oblivious to the stares they're getting. And sometimes, they'll even dress up like their favourite Bollywood stars, complete with over-the-top outfits and exaggerated gestures. These people are everywhere, from the chaiwala on the corner to the CEO of a multinational company. They are the ones who can turn any situation into a dramatic scene straight out of a Bollywood movie. They can quote dialogues, sing songs, and even mimic their favourite actors with ease and do it at the most unexpected time ever. Their talks are quirky, funny, and sometimes almost unnecessary. 
First, let's talk about the chaiwala on the corner. You know the one that we aren't talking about, the guy who always has a smile on his face and a Bollywood song on his lips. He can turn your morning tea into a musical extravaganza with his rendition of "Tujhe dekha Toh Yeh Jaana Sanam " looking at his chai. He'll tell you all about how he's a big Shah Rukh Khan fan and how he's seen all his movies at least five times. He'll even throw in a few SRK dialogues just to show off his skills. And if you're lucky, he might even do a little dance for you. Who needs a caffeine boost when you have the chaiwala's Bollywood energy?
Next, let's move on to the office. You'll find these Bollywood reference experts in every department, from marketing to IT. They're the ones who can turn a boring presentation into a dramatic monologue straight out of a Karan Johar movie. They'll quote dialogues from movies like Kabhi Khushi Kabhie Gham and Kuch Kuch Hota Hai to make their point. And if they're feeling particularly daring, they might even do a little dance number to drive home their message. The best part? Everyone in the office loves them for it. Who needs a stuffy PowerPoint presentation when you have a Bollywood-inspired showstopper?
And let's not forget about the aunties and uncles at family gatherings. They're the ones who can turn a simple dinner into a full-blown Bollywood extravaganza. They'll start by quoting dialogues from movies like Dilwale Dulhania Le Jayenge and Hum Aapke Hain Koun. And before you know it, they'll have everyone up and dancing to "Mere Khwabon Mein Jo Aaye" like it's a wedding reception. Who needs a wedding planner when you have a group of Bollywood-loving aunties and uncles?
Now, let's talk about the social media enthusiasts who love to express their thoughts and emotions in filmy Bollywood references. They'll use popular dialogues from movies to express their mood, like "Kitne aadmi the?" from Sholay when they're surprised or "Bade bade deshon mein aisi choti choti baatein hoti rehti hai" from Dilwale Dulhania Le Jayenge when they're trying to make a point. They'll also use song lyrics as captions for their pictures and videos, like "Yehi hai dosti" when they're celebrating their friendships. And they'll always be on the lookout for the latest Bollywood memes to share with their friends and followers.
But the most interesting aspect of people who talk with filmy Bollywood references is how they use them to deal with real-life situations. For example, when they're facing a difficult task or challenge, they'll use motivational dialogues from movies to pump themselves up, like "Kuch karna hai toh kar ke dikhao" from Lagaan or the song "Saathi Haath Badhana" when they need help from a friend. When they're feeling down, they'll turn to emotional songs to express their feelings, and unleash the Jagjit Singh within them and start quoting lines from his Gazals. And when they're trying to make a decision, they'll use dialogues from movies to weigh their options, like "Ek baar jo maine commitment kar di" from Wanted or "Picture abhi baaki hai" from Om Shanti Om.
So are you someone who falls under the above categories? Or have a friend who does? Then we have something for you! Saregama has now come up with a new cool collection of T-shirts under the brand "Chutzpah". So whatever kind of a filmy you are we have got a tee for each one of y'all. Right from 'Oh Beta Ji' to 'Do Ghoont Zindagi Ke', we have several Bollywood t-shirts, so whether you're a devoted follower of Bollywood or simply someone who enjoys watching an occasional movie, dialogue t-shirts are an appealing addition to your wardrobe. They're a lighthearted and unique way to express your admiration for your favourite stars, films, and catchphrases, and they're guaranteed to put a smile on your face every time you wear them.
Not only are filmy dialogue t-shirts for men  a fun way to show your love for your favourite movies and stars, but they can also be a conversation starter. People who share your passion for Bollywood or regional cinema are sure to strike up a conversation with you when they see your t-shirt.
So, whether you're attending a movie screening, a Bollywood-themed party, or simply running errands, a dialogue t-shirt is the perfect way to add some Bollywood flair to your outfit and make a statement.