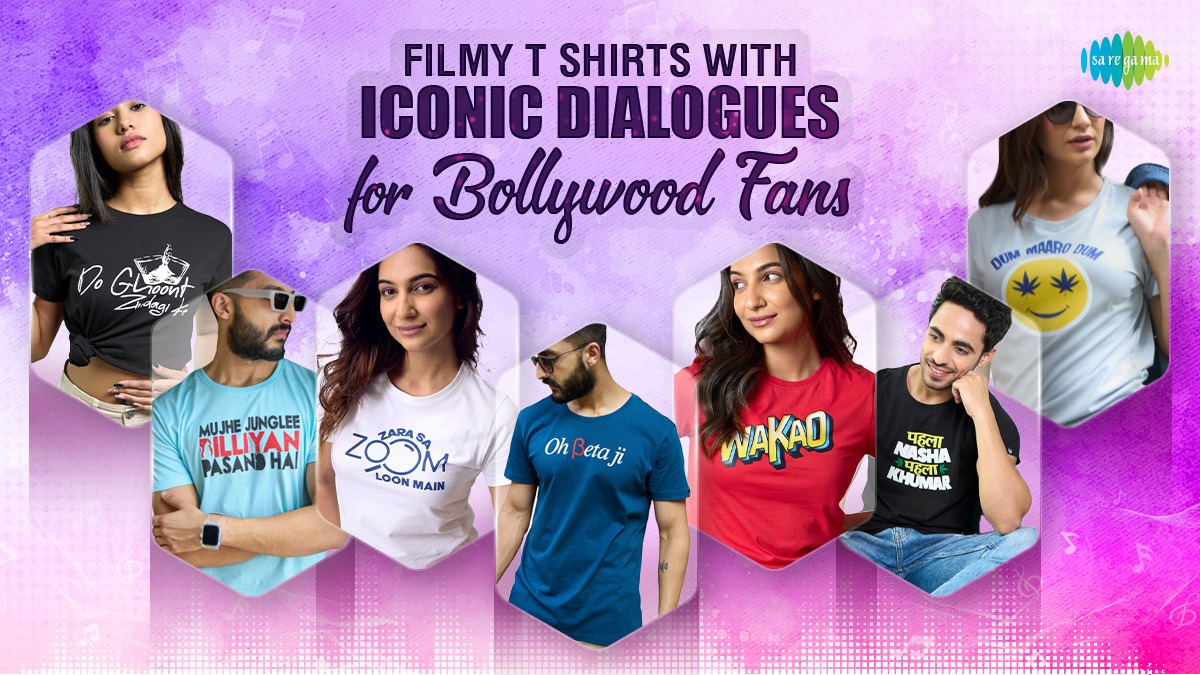 Bollywood is not just an industry or a form of entertainment in India; it's a religion, a way of life, and a source of endless fascination. From the classic black and white movies of the 50s to the glitzy, glamorous blockbusters of today, Bollywood has captivated audiences for over a century.
Bollywood is the land of glitz, glamour, and masala movies and has been an inseparable part of Indian culture for decades. From the iconic "Mere paas maa hai" to "Koi Mil Gaya", Bollywood has gifted us with countless moments that have become part of our daily lives.
But let's be real, Bollywood is not just a form of entertainment, it's a way of life. It's an obsession that takes over our minds and souls, and we can't get enough of it.
Here are a few reasons why we are so obsessed with Bollywood:
The Music
There's something about the beats of a Bollywood song that just gets us grooving. From the classic tunes of Lata Mangeshkar to the peppy numbers of Badshah, Bollywood music has evolved over the years and continues to be the soundtrack of our lives.
The Fashion
When it comes to fashion, Bollywood has set some serious standards. From the iconic sarees of Rekha to the bold outfits of Ranveer Singh, Bollywood fashion has inspired countless fashionistas worldwide.
The Drama
Let's face it, we all love a good dose of drama in our lives. And Bollywood movies deliver just that. From the over-the-top action scenes to the tear-jerking emotional moments, Bollywood has it all.
The Stars
Bollywood stars are more than just actors, they are idols. From the evergreen Amitabh Bachchan to the new-age heartthrob Vicky Kaushal, Bollywood stars have a massive fan following that spans across generations. People tend to not only follow their movies but also are pretty invested in their personal lives. And don't act as though you aren't one of us, we know you too want to know if Aditya and Ananya are dating, if Salman is actually going to share the screen with Shahrukh again and so on.
The Memes
Bollywood has given us some of the most hilarious memes of all time. From the iconic "Rishtey mein toh hum tumhare baap lagte hain" to  "Pachees dinn mein paisa double", Bollywood memes are a testament to the obsession we have with our favourite movies.
One of the many ways in which Bollywood fans show their devotion is through merchandise. From posters and keychains to t-shirts and coffee mugs, there is no shortage of Bollywood-themed products for fans to choose from. And when it comes to the ultimate Bollywood fan merchandise, nothing beats a t-shirt with a catchy and iconic dialogue printed on it.
Whether it's Amitabh Bachchan's famous "Rishte mein toh hum tumhare baap lagte hain, naam hai Shahenshah" or Shah Rukh Khan's "Don't underestimate the power of a common man," these dialogue t-shirts for men are the perfect way to showcase your love for Bollywood and your favourite stars.
But why are these dialogue t-shirts so popular among Bollywood fans? Well, for starters, they're a great conversation starters. Walking down the street wearing a t-shirt with a classic Bollywood dialogue on it is bound to attract attention and strike up a conversation with fellow fans.
But it's not just about showing off your fandom. These t-shirts also serve as a source of inspiration and motivation. When you wear a t-shirt with a powerful dialogue, you're not just wearing a piece of clothing; you're embodying the spirit and attitude of the character who said those words. It's a way of channelling their strength and resilience and carrying it with you throughout the day.
Plus, these T-shirts are just plain fun. There's something about wearing a t-shirt with a hilarious or dramatic dialogue on it that just puts a smile on your face. Whether you're a die-hard fan or just someone who enjoys the occasional Bollywood flick, these t-shirts are a great way to inject some fun and quirkiness into your wardrobe.
And let's not forget about the sheer variety of dialogue t-shirts out there. From the romantic to the funny to the downright badass, there's a t-shirt for every mood and occasion. Want to show off your love for Dilwale Dulhania Le Jayenge? There's a t-shirt for that. Want to channel your inner gangster with a t-shirt from Satya? You got it. Want to remind everyone that "Mere paas maa hai"? There's a t-shirt for that too.
So, whether you're a die-hard fan of Bollywood or just someone who enjoys the occasional flick, there's no denying the appeal of a good dialogue t-shirt. It's a fun and quirky way to show your love for your favourite stars, movies, and dialogues, and it's bound to make you smile every time you put it on.
Bollywood may not be an official religion in India, but it certainly holds a special place in the hearts of many. And when it comes to showing your devotion, there's no better way than with a quirky and fun dialogue t-shirt. And that is where Saregama comes in! Saregama's Chutzpah collection happens to have t-shirts that would be a perfect fit for all the Bollywood lovers out there. So if you are a Shahrukh fan then we have got a t-shirt with 'Mujhe Junglee Biliyan Pasand Hain' just for you. Or if you happen to be a Bachchan fan than we have got you 'Bhairon becomes Byron'. And that's, not it, we have many more such quirky t-shirts with fun Bollywood references with many puns intended to take your regular casual look up a notch! So, go ahead, wear your heart on your sleeve (or your chest), and show the world just how much you love Bollywood.