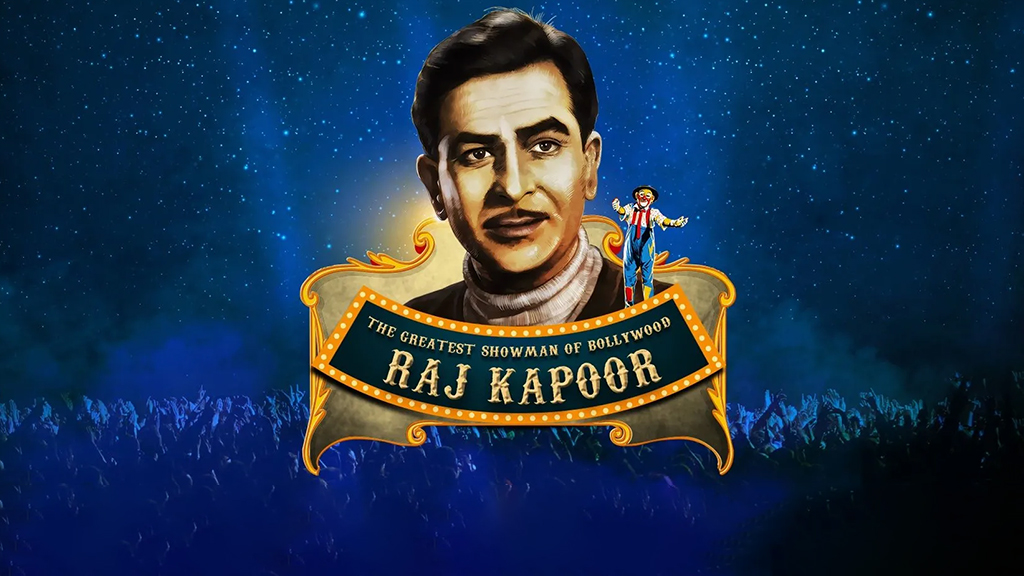 The greatest showman of India Cinema was not only the finest actor & director but a stalwart whose rich contribution and nonpareil legacy can be felt even today and will continue to experience perhaps forever in Bollywood.
On his birthday today, we remember one of the giants of Indian Cinema – Raj Kapoor.
The years between the 1940s till 1960s is often considered as the golden age of Hindi cinema. And it is not an accident that Raj Kapoor, the man with a golden hand defined that era with his acting calibre and as a producer. He directed some of the most emblematic Bollywood movies and featured most loved Hindi songs.
At the age of 10, he appeared in the first Bollywood movie, Inquilab – 1935. His big break came with the movie Neel Kamal – 1947 as the lead role opposite the mesmerizing actress Madhubala. At the young age of 24, he formed his own studio and named it R. K. Studio. Till recently, it remained as one of the iconic places for the Bollywood industry and an indispensable part of its long history.
With great vision and passion, he directed super hit movies like Awara – 1951, Shree 420 -1955, Sangam – 1964, Mera Naam Joker – 1970 and acted in them as well. The first two movies mentioned were the most defining love stories of the time. The onscreen pairing of Madhubala and Raj Kapoor enchanted the audience like none other and together they weaved many magical movies. Who can forget the exemplary romantic moment under the umbrella from the song Pyaar Hua Iqraar Hua in the movie Shree 420.
The movie Sangam had many firsts to its name. It was the first colour film made by Raj Kapoor and shot on many foreign locations. A first of its kind story with love triangle of Raj Kapoor, Rajendra Kumar, and Vyjantimala. With Bobby – 1973, he launched his son Rishi Kapoor along with Dimple Kapadia. The movie became a trend-setter, and the genre of young & rebellious love stories had begun. Satyam Shivam Sundaram – 1978 and Ram Teri Ganga Maili – 1985 were exceptional movies of the genius filmmaker Raj Kapoor. While first was a social drama with rich attributes of physical and emotional love between two people. The other was a fantastic portrayal of corruption in the political sphere as well as the real pollution of the Ganges River.
Whatever he touched turned into gold was the refrain during those times. The only movie which did not do well commercially was Mera Naam Joker – 1970. This movie was very close to his heart. But some movies are ahead of the times. Today, we know it as a classic movie, perhaps a world-class one that has grown in stature and admiration since its release. It was indeed the play of the times which none can fathom.
It is believed that Raj Kapoor initially wanted to become a music director before choosing acting as a profession. Perhaps this is the reason why we find some of the finest compositions, lyrics and Hindi songs in Raj Kapoor directed films. The music directors and singing legends have often shared anecdotes where they revealed how adamant was Raj Kapoor about the fine-tuning of songs as well as lyrics. He was particular about singers in his movies as well.
Some of his most popular songs include Pyaar Hua Ikraar Hua –Shree420, Ek Din Bik Jayega Mati Ke Mol – Dharam Karam, Ae Bhai Zara Dekh Ke Chalo – Mera Naam Joker, Ramaiya Vastavaiya – Shree420, Dost Dost Na Raha – Sangam.
Mukesh sang most of his songs and Manna Dey also sang some of them. He regarded Mukesh's voice soul-touching and he became Raj Kapoor's voice in movies. You can find a dedicated list of Raj Kapoor songs on Saregama Carvaan Premium.
Another highlight was the impromptu road songs or the happy street songs that were introduced by him in the movies. Awara Hoon song – Awara – 1951, four years later, Mera Joota Hai Japani and Dil ka Haal Sune Dil Wala – Shree 420 – 1955 are few of them. These old songs were an instant hit. The golden-hearted tramp became a heartthrob and the songs were loved and hummed by everyone.
He won numerous awards which include 11 Filmfare Awards, 3 National Awards, two-time nominee for Palme d'Or grand prize at the Cannes Film Festival, Padma Bhushan – 1971, Dadasaheb Phalke Award – 1987.
His contribution to Bollywood movies outweighs any other personality and we will continue to remember his legacy for a long time to come.
Instead of opting for Bollywood songs download online, you can find top 100+ Raj Kapoor songs in Carvaan Premium. Enjoy vintage Bollywood songs without any interruption on the digital audio player from Saregama.
Other famous personalities
//www.saregama.com/blog/a-tribute-to-the-undisputed-thalaiva-of-tamil-cinema-rajnikanth/
//www.saregama.com/blog/how-disco-king-bappi-lahiri-changed-the-musical-beat-of-india/