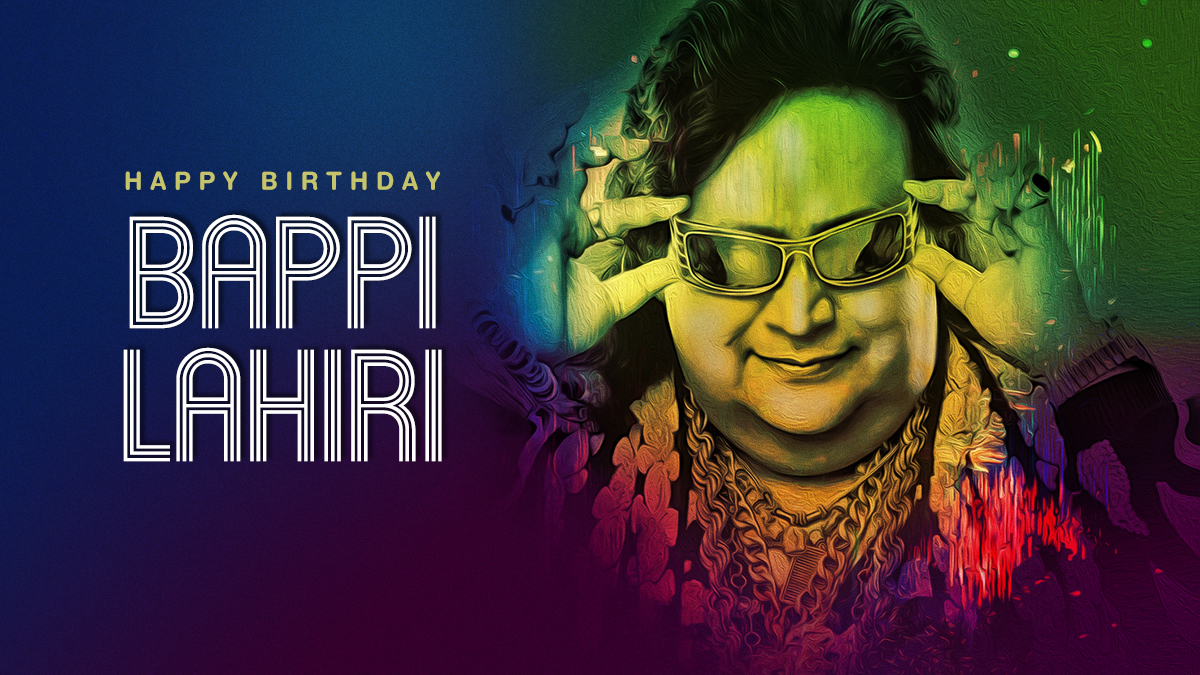 Bappi Lahiri is a musical man of all times. The only living legend of the Bollywood's golden era who worked with the likes of Dilip Kumar and Amitabh Bachchan, and continues to be in the limelight even today.
In the history of Bollywood music industry, there has always been master music directors and legendary singers who made an impression in the imagination of the music lovers and revolutionized a new style of music. The musical renditions of O.P. Nayyar, S. D Burman and the likes were distinct and gave new dimensions to music with erstwhile Hindi songs. Then came the genius, R. D Burman and the era of new kind of music. 
By 1980s, disco fever gripped the hearts of the people because of the brilliance of one man, Bappi Lahiri. The synthesized disco music and the well-known up-tempo and danceable tracks were something new to the listening ears and startling for the senses. It was wholeheartedly embraced by music lovers.
What followed was something unexpected. The genre of disco music was so popular that scores of Hindi films were made exclusively around the music. This includes Disco Dancer, Dance Dance, Kasam Paida Karne Wale Ki and others. Mithun Chakraborty, the reigning superstar actor of the era was the dance king, and along with Bappi Da, both gave some memorable hit movies and songs.

Inevitably, Bappi Lahiri came to be known as the Disco King of Bollywood who enthralled the audience with his super hit compositions and his singing voice. His songs were a rage, especially among the younger lot. Saregama Carvaan Premium has a dedicated list of  Bappi Lahiri songs just for your nostalgic pleasure. 

Born in Jalpaiguri, West Bengal, he was born into a family with musical interest. His parents, Aparesh Lahiri and Bansari Lahiri were both famous and respected Bengali singers. The legend of the yore Kishore Kumar was his maternal uncle. As a child, he was trained in music by his parents. It is believed that by age 15, he signed his first film in Bengal.

The youthful and rhythmic compositions made waves. Before disco-style songs made him popular, he gave many melodious and lovely Hindi songs like Pyaar Maanga Hai Tumhi Se, Saathi Re Gham Nahin Karna, Maathe Ki Bindiya Bole, Chalte Chalte.

Other memorable Bappi Lahiri songs include I am a Disco Dancer, Oo La La, Aao Tumhe Chaand Pe Le Jaaye, Jimmy Jimmy, Yaar Bina Chain Kahan Re. 
The music connoisseurs believe that the song Pug Ghungroo Bandh Meera Nachi Thi from the movie Namak Halal and filmed on Amitabh Bachchan was a masterpiece which could have come from a genius like Bappi Da. He mixed the disco element ably with the folk music, and clinical lyrics did justice to the song as well.
It would be apt to say that Bappi Lahiri ruled the Bollywood music scene from the 1980s to 1990s.
As with any generation, the disco-style songs were soon replaced by other forms and genres of music in the 1990s. But soon, Bappi Da forayed into international collaborations with foreign musicians. His songs like Jimmy Jimmy, Jhoom Jhoom Jhoom Baba were used in foreign movies, and many received international recognition as well.

Today, after three decades since the disco era, Bappi Da has worked with new-age composers such as A. R. Rahman. Many of his popular songs are remade today, and he is giving voice to them. He continues to be in the limelight, and he is loving it.
The digital audio player, Carvaan Premium with 5000 pre-loaded songs of the singing legends is a treasure trove for all the music lovers. Listen to your favorite Bappi Lahiri songs with Saregama Carvaan Premium and re-live the disco era of Bollywood.