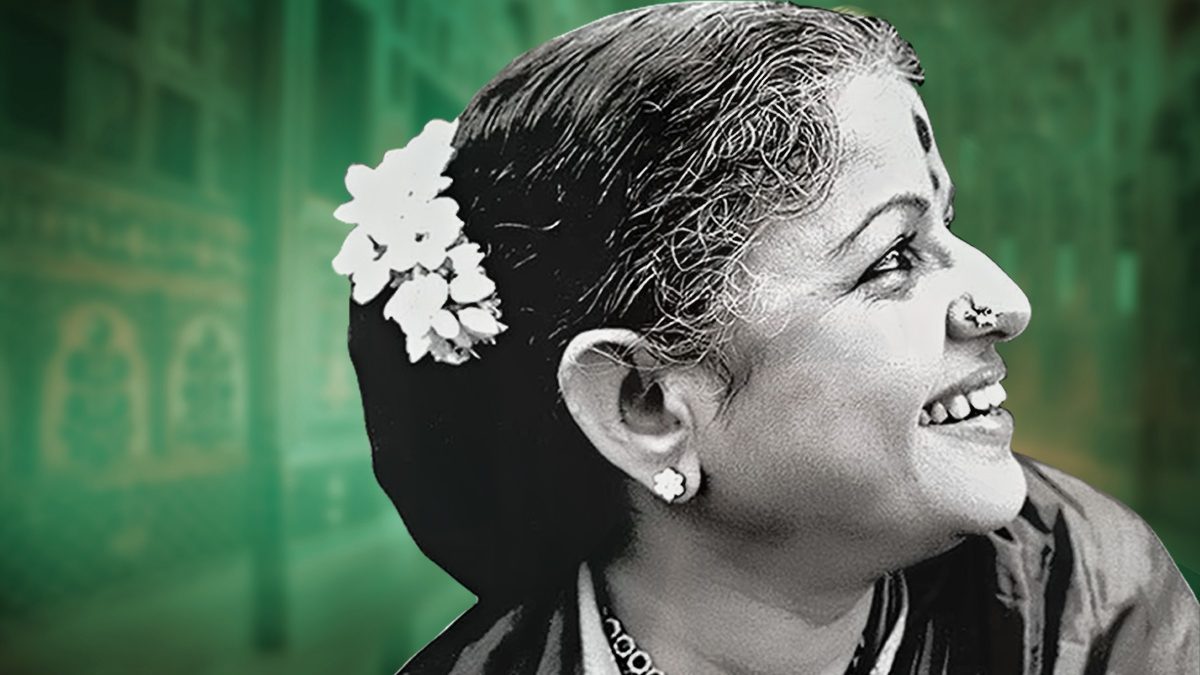 16th September marks the 103rd birth anniversary of M. S. Subbulakshmi, a legendary name that will always echo in the annals of history for her divine craft in classical music and remarkable humility. Here's a tribute to the titan of Carnatic music.
S. Subbulakshmi, the legendary face of Carnatic music captivated millions of hearts with her perfect voice not only in South India but also the world over. Those who knew her say that she had a genuine love for Carnatic music. Perhaps it was this level of dedication which made her the first musician in history to receive Bharat Ratna, the highest civilian award of India. The awards and accolades included Ramon Magsaysay Award, a Nobel Prize equivalent of Asia, Padma Bhushan, Padma Vibhushan and many more. Fondly remembered as M. S. Amma or M. S. by her fans, she was a true ambassador of Carnatic music who took this ancient form of music and popularized it across different parts of the world.
Carnatic music has a great history and tradition. It is regarded as a precious music system in the whole world. It is highly developed system with lots of complex ragas, tala which are basically scale and the seven notes respectively. There are several sections to Carnatic performance as well. M. S. Subbulakshmi songs had a clear distinction when it came to Carnatic music. She was always a perfectionist who would practise singing early in the morning and continue till she got her pitch right. Thus, this excellence was further expressed by her pure Carnatic rendition, deep attention to notes, impeccable presentation and a divine voice. Those who have seen her live performances claim that the audience were always startled with this sort of perfection.
Born into a family of musicians; she was destined for greatness. Her grandmother, Akkammal was a known Violinist and her mother Shanmukavadiver, a popular Veena Player. She learned the basic music lessons from her mother. Since her mother came from the devadasi community (those who engage in singing and dancing in the temples), M. S. in her early childhood days was well acquainted with stage performances. In her growing up years, she received mentoring under famous musicians like Karaikudi SambasivaIyer, Ariyakudi Ramanuja Iyengar and Mazhavarayanendal Subbarama Bhagavathar.
Later, she took her training in Carnatic music under Semmangudi Srinivasa Iyer which would later redefine her life and eventually the whole Carnatic music scene.
At the tender age of 11 years, she performed at the famous Rockfort Temple in Tiruchirappalli and charmed the audience. The turning point in her career came in the year 1929, when she performed at Madras Music Academy. The prominent musicians were so amazed that they invited this child prodigy for many more performances and her stature just grew from there on. It was in Chennai that she met her husband Sadasivam, who is often regarded as the person who introduced her to the world. She became a remarkable cultural representative of India to the world by participating in various foreign festivals. Some of them include Edinburgh International Festival in Scotland, Carnegie Hall in New York, Royal Albert Hall in London, Festival of India hosted by Moscow, Russia and many others in Canada and the far east. Wherever she went, she made her mark and these memories were imprinted in the hearts and minds of the people.
After a brief stint in cinemas for which she gained critical acclaim, she went back to her forte, Carnatic music. Nothing was anymore elusive to her when it came to music. Over seven decades of a music career and she became an unsurpassed phenomenon in Carnatic music. Her admirers included Mahatma Gandhi, Jawahar Lal Nehru and the millions of fans who still remember the mesmerizing voice of this Carnatic legend.
To all those M. S. fans who can't get enough of her music, Saregama has launched a dedicated Bluetooth speaker named Carvaan Mini M. S. Subbulakshmi. The collection consists of 251 devotional as well as Carnatic classical songs sung by the legend herself. She is synonymous with Suprabhatam songs, Dhyanam songs and more. Some of the popular hits are "Dolayam", "Hanuman Chalisa", "Deva Devam Bhaje", "Nagumomu" and many more which the writing itself cannot contain.
You must get one for yourself and also gift to one of her fans. The portable music player also offers features like Bluetooth 4.0 and USB. This allows you to listen to your favourite songs via phone or tablet. This amazing music treasure is visually appealing as it comes in incredible aqua blue color. The battery life of up to 4 hours lets you enjoy M. S. Subbulakshmi songs for a much longer time.
Let's celebrate her birth anniversary by listening to the all-time favourites and hits of the Carnatic icon with Carvaan Mini M. S. Subbulakshmi.