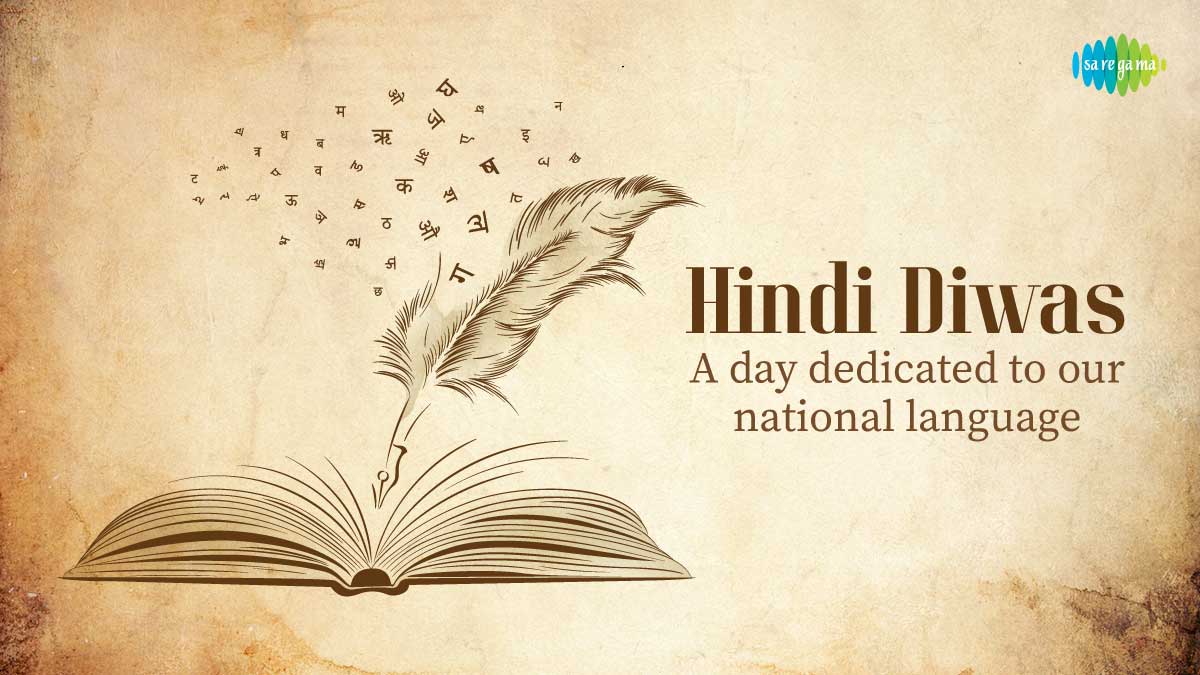 Hindi Diwas or the National Hindi day is just around the corner now. You can never run out of things to celebrate in India. But unlike the other festivals, Hindi Diwas is celebrated to commemorate a special day in India's socio-political history along with glorifying India's deeply diverse yet united roots. 
Read more to find out how this day began and what we as Indians can do to celebrate this day. 
Origins Of Hindi Diwas
India is known for being one of the most linguistically diverse countries in the world. While the Indian constitution recognizes 22 of these languages, it is estimated that there are over 7,000 unique languages spoken in India. Add to this dialects and languages that are derived from a mixture of two languages and we have a country that is a brimming melting pot of ancient and relatively modern languages. As one might certainly expect, this created quite the debacle for the drafting committee of the Indian constitution.
At the time of the drafting of the Indian Constitution in 1949, English and Hindi happened to be the two most widely spoken languages in India. However, with Hindi being the only language of the two that was of Indian origin, on September 14 the constituent assembly of India championed it as the official language of the Republic of India. This day has come to be known as Hindi Diwas or "National Hindi day … a day to celebrate and strive towards preserving a language that brings commonality to a country of a population north of a billion people. 
Due to the schism between the North and the South when it came to language, the assembly decided to reach a compromise. This resulted in Hindi becoming the official language of India's federal government, and English becoming an official associate language for the next 15 years until the Hindi lexicon was fully developed.
However, by the time 15 years had passed, English became much too widespread to be ignored by the Indian government. In 1965, the Government decided to keep English as the "de facto formal language of India". Hindi remains the official language of the federal government to this day, but you will almost always have the option to have your documentation transcribed to you in English.
Importance Of Hindi Diwas
India is one of the most unique countries in the world due to its cultural and linguistic diversity, despite having such a long and shared history. What makes Hindi Diwas or National Hindi day important is that the advent of Hindi has been greatly responsible for breaking down language barriers that had been an impediment to unity in India for the longest time. 
Having a commonly spoken tongue has allowed people from all cultural or religious backgrounds to find common ground and live cohesively as evidenced by the rapid urbanization of India. Hindi is more than just a native tongue now, it's the language of progress and keeps developing its lexicon to adapt with time. 
Today roughly 43.6% of the population identifies Hindi as their first language. It's also the 4th most spoken language in the world after English, Chinese, and Spanish. 
How Is Hindi Diwas Celebrated in India?
The first Hindi Diwas or National Hindi day in India was celebrated in 1953. It was a nationwide affair that saw many poets, playwrights, and scholars rewarded for their contributions to Hindi literature and the legacy of the Hindi language. 
Today, Hindi Diwas is celebrated through functions and events facilitated by schools, colleges, central and state government departments, and political organizations. The Rajya Sabha celebrates Hindi Diwas for an entire week. From September 14 to September 21, they carry out numerous competitions ranging from debates to essay writing competitions and poetry recitals. 
The theme of every National Hindi day celebration is to promote Hindi Literature and all the people that have contributed to it over the years. 
September 14, Hindi Diwas is an important day for everyone and you can be a part of the celebration too. Here are some timeless Hindi classics to help you get into the spirit of National Hindi day. 
Aaj Jaane Ki Zid Na Karo by Farida Khanum 

Lag Jaa Gale Se by Lata Mangeshkar 
Tujhse Naraz Nahin Zindagi by Lata Mangeshkar 

Aoge Jab Tum by Usthad Rashid Khan 

Abhi Na Jao Chodkar By Mohammed Rafi and Asha Bhosle 
Chaudhvin Ka Chand by Mohammed Rafi 

Hosh Walon Ko Khabar Kya by Jagjit Singh 

Hothon Se Chu Lo Tum by Jagjit Singh 

Kahin Door Jab Din Dhal Jaye by Mukesh 

Tera Mujhse By Kishore Kumar 

Tere Chehre Se Nazar Nahin Hatti by Lata Mangeshkar and Kishore Kumar 
Tum Itna Jo Muskura Rahe Ho by Jagjit Singh
Ajeeb Dastaan Hai Ye by Lata Mangeshkar
Zindagi Ek Safar Hai Suhana by Kishore Kumar

Dilbar Mere by Anette and Kishore Kumar

Chura Liya Hai Tumne Jo Dil Ko by Asha Bhosle and Mohammed Rafi

Akele Hai Toh Kya Gham Hai by Alka Yagnik and Udit Narayan 

Tumko Dekha Toh Yeh Khayal Aya by Jagjit Singh

Chalo Ek Bar Fir Se – Mahendra Kapoor 
Wondering where you can find all the songs we've just mentioned? With Carvaan Hindi you won't need to make the effort to find them. Carvaan is an initiative by Saregama, India's oldest and most prolific music label, started to help people find the greatest songs ever recorded all time in one place. It's more than just a Bluetooth speaker. Carvaan Hindi comes with over 5,000 songs from the likes of great artists like Kishore Kumar, Asha Bhosle, Lata Mangeshkar, Mohammed Rafi, Jagjit Singh, Laxmikant Pyarelal, and more. All the playlists have been curated for you, all you have to do is push the button and choose the song.