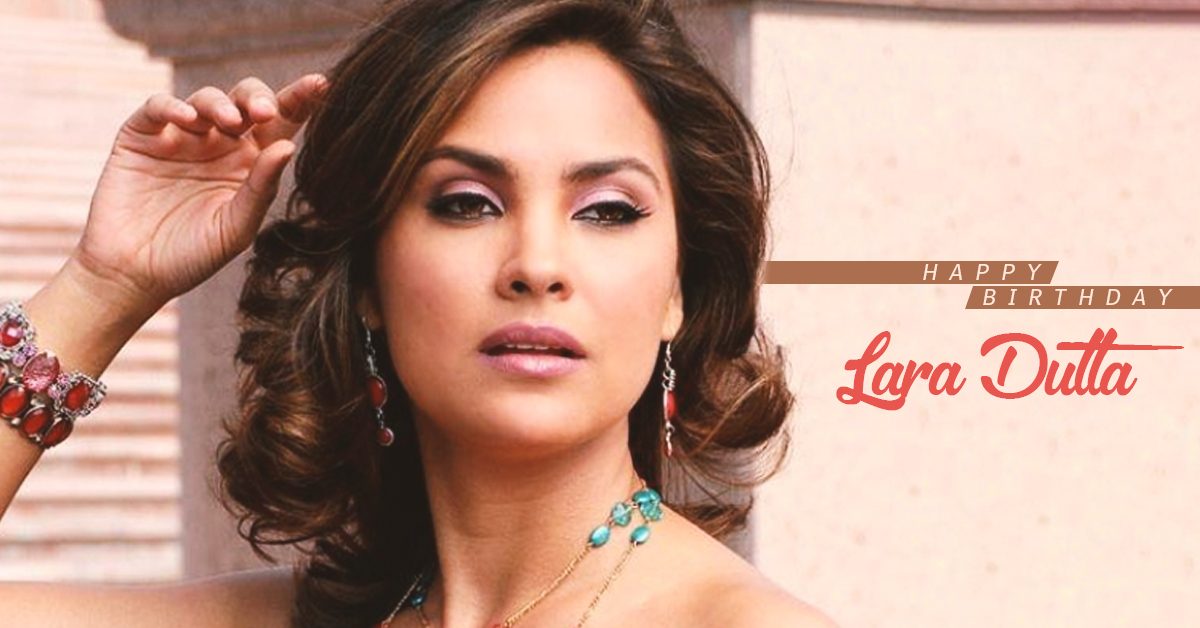 Lara Dutta was the second-ever Indian to win the coveted crown of Miss Universe for us after Sushmita Sen. Since Lara Dutta bagged the crown on 12 May 2000, it had been 21 years up till now again when Harnaaz Kaur got the crown back in the country. One interesting fact is that Harnaaz Kaur was born in the same year as Lara Dutta received the award. 
Lara Dutta is one of the prominent leading personalities from the 2000s, having performed magnificently as a model, actress, and entrepreneur. She has won several pageant titles in her career and has primarily acted in Bollywood films. Lara Dutta has received various awards and accolades including a Filmfare Award. She is the Director of Bheegi Basanti Production House and also owns a skincare range brand known as Arias. 
Lara Dutta was born on April 16, 1978. Her father is Wing Commander L. K. Dutta and her mother is Jennifer Dutta, who are both retired. Her siblings are Sabrina and Cheryl, who have served in the Indian Air Force and Nitin Sawhney, who is a music composer, is her cousin. On 16th February 2011, she tied the knot with Mahesh Bhupati after which they were blessed with their daughter Saira. 
The Dutta family moved to Bangalore in 1981, where she finished high school at St. Francis Xavier Girls' High School and the Frank Anthony Public School. She then graduated with a degree in economics and a minor in communication from the University of Mumbai. She is fluent in English, Hindi, and Kannada, as well as French and Punjabi.
Her nickname is Khoti. Lara Dutta enjoys yoga and an exercise routine and her favorite holiday destinations are Italy and Goa.
Before Lara Dutta was crowned Miss Universe 2000, she had already won hearts and was the winner of Intercontinental in 1997. She was only 18 years old when she began this journey of representing India with her beauty and wit.
Everyone knows that Lara Dutta was announced as the Miss Universe 2000 and made us all awestruck with her presence, representation and performance. But very few of us know that Lara Dutta had hit the charts with her splendid answers and impressed the wide internationally acclaimed jury present. She claimed the highest recorded score possible in this esteemed pageant contest with her score from the questionnaire round being 9.99 marks from all the judges present. 
Quoting the question posed by the judges and her splendorous and spectacular response recorded here will bring this golden memory back to you, "Right now there is a protest going on right outside here calling the Miss Universe Pageant disrespectful of women. Convince them they are wrong." Lara replied confidently and firmly without taking any pause, "I think pageants like the Miss Universe pageant give us young women a platform to foray into the fields that we want to forge ahead, be it entrepreneurship, be it the armed forces, be it politics. It gives us a platform to voice our choices and opinions, and makes us the strong, independent that we are today."
Not only that she left everyone spellbound with her smart wit and assertive personality but she received acknowledgment for her charming beauty and displayed utmost confidence in her own skin. Lara Dutta won the Swimsuit round as well, at the Miss Universe 2000 which was organized in Cyprus. 
After receiving this title and accolades, she was appointed as a UNFPA Goodwill Ambassador and Face to Face Campaign Spokesperson for India in 2001 to voice her opinions and spread the magic for a good cause. 
Lara Dutta made her first Bollywood debut with the movie Andaaz in 2003 which was a great success. This movie brought her fame, more opportunities to work, and even a Filmfare award. During the shoot of one of the songs 'Rabba Ishq Na Hove' for Andaaz in Cape Town, Africa, a massive high tide crashed into the rock. Lara, who did not know how to swim, slipped and was swept away into the sea. Akshay Kumar, her co-star plunged into the waves and saved her life and from a reel-hero became a real hero! 
In the same year, she also filmed against Abhishek Bachchan for the 'Mumbai Se Aaya Mera Dost' movie. This film was filled with superstars like Amitabh Bachchan, Akshay Kumar, Aishwarya Rai Bachchan, and Ajay Devgan. Another movie Bardaasht with film stars Bobby Deol, Ritesh Deshmukh, etc had some songs worthy of mention that include, 'Dil Mera Dil Na Maane', 'Silsile Mulaqaton Ke', 'Na Na Na Na Re', and 'Aap Ki Khata Aap Ki Bewafayee'.
Many more movies that brought her love from all her fans were 'No Entry' with Anil Kapoor, Bhagam Bhaag, Jhoom Barabar Jhoom, Partner with Salman Khan, 'Billu Barber' with Irfan Khan and Shahrukh Khan, 'Housefull', 'Chalo Dilli' which was also produced by her, 'Singh is Bliing'. She has bagged 5 awards for her movies and has been nominated more than 10 times for her contribution to the Film Industry along with receiving an Honorary Doctorate Degree from Invertis University. 
On March 22, AsiaOne Magazine honored Ms. Lara Dutta with the Blackswan Award for Most Impressive Performance for an Indian Hindi language comedy-drama original web series "Kaun Banegi Shikharwati".
Recently, she was awarded the Best Actress in a Supporting Role award in February 2022 at DPIFF and also made an appearance in the IIFA Nominations chart, for her performance in the film BellBottom, performing the role of Indira Gandhi. Also, she is busy with her season 2 launching soon from Liongates Play, 'Hiccups and Hookups' where she is preloved for playing the role of Vasu.