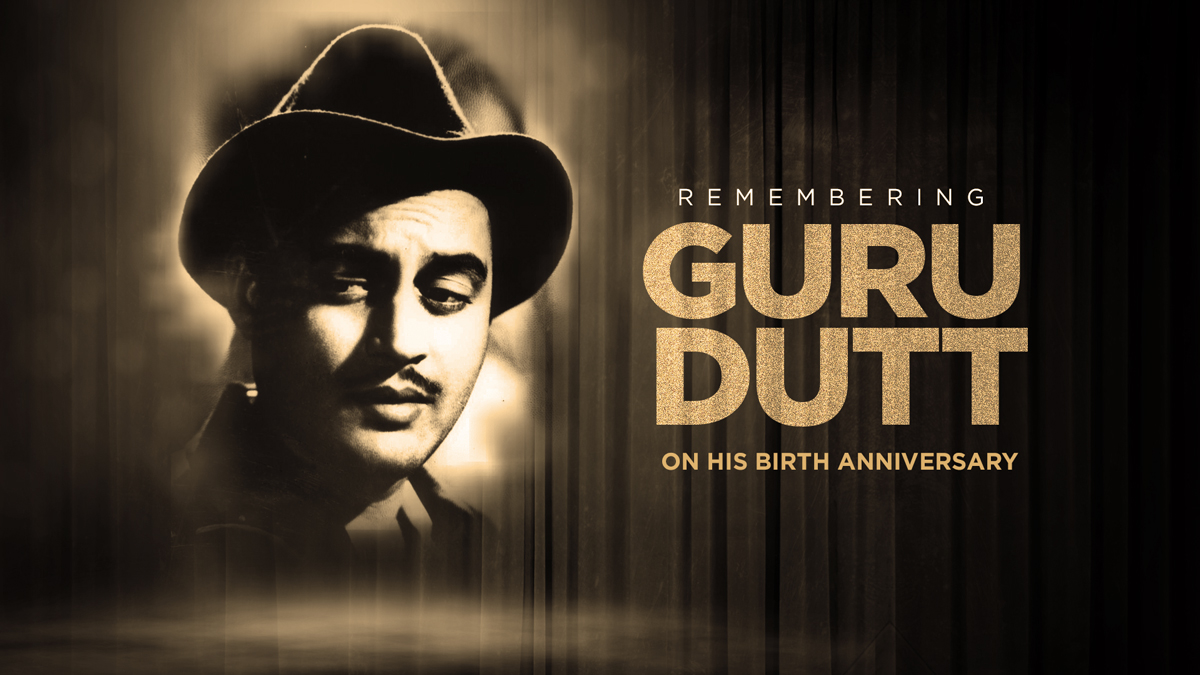 The history of Hindi cinema is incomplete without the mention of Guru Dutt. An Indian film actor, director, producer, choreographer, and writer who worked his magic mainly in the 1950s and 1960s. He produced films like Pyaasa (1957) and Kaagaz Ke Phool (1959) which are considered one of the greatest films of all time. Even in a career too short-lived, Guru Dutt managed to leave his mark on the industry to the point that decades after his demise, he is still considered one of the best talents the country had seen.  
On the occasion of Guru Dutt Birthday, Saregama Tweeted "Remembering Guru Dutt, one of the greatest icons of Indian cinema."
Remembering Guru Dutt, one of the greatest icons of Indian cinema.#Saregama #GuruDutt #HappyBirthday #Birthday #BirthAnniversary #Bollywood #Retro #OldBollywoodMovies #BollywoodActors #PuraneGaane pic.twitter.com/pk5Ai7boLh

— Saregama (@saregamaglobal) July 9, 2021
Vasanth Kumar Shivashankar Padukone was born on July 9th, 1925 to Shivashankar Rao Padukone and Vasanthi in the now state of Karnataka. After almost drowning in a well near his house, his parents named him Guru Dutt thinking it as an auspicious name. Raised in a family, surrounded by siblings Guru Dutt didn't get into the film industry much later.  
Guru Dutt started his career at Prabhat Film Company in Pune where he met two of his lifelong friends – actors Dev Anand and Rehman. After debuting in minor movie roles and working as an assistant on sets, Guru Dutt relocated to Mumbai for bigger opportunities. Dutt made his first breakthrough debut with Dev Anand and the duo went on to make two superhit films Baazi (1951), and Jaal (1952).  
After forming a solid group of people, he called Dutt's team that included the likes of Waheeda Rehman, Dutt went on to produce blockbuster films Aar Paar (1954), Mr. & Mrs '55 (1955), C. I. D (1955), Sailaab (1956), Pyaasa (1957), Kaagaz Ke Phool (1957), Chaudavin Ka Chand (1960), Sahib Biwi Aur Gulam (1962)
Pyaasa in particular made its way into Time's magazine 100 Greatest Films Of All Times as well as Sight & Sound magazine's 2002 "Top Film Surveys" which polled over 250 international critics and directors placing Guru Dutt on 73rd Greatest Director Of All Time. CNN's included him in "25 Top Asina Actors Of All Time" in 2010 as well.  
Just like his works and his life stories, Guru Dutt's demise has also been subjected to speculation for decades now. It is still unconfirmed whether his untimely demise was his own doing or just an accidental case of a drug overdose. Unlike his film career and his work which was meticulously done. Guru Dutt's personal life was described as a colossal mess. "He never could handle rejection or failure", said a close friend of Guru Dutt.
On the Occasion of Guru Dutt's 96th Birth Anniversary, Saregama celebrates his works and his contribution to the Indian Film Industry. 
Now you can stream all your favorite evergreen melodies on Saregama Carvaan. Saregama Carvaan is a portable audio speaker with preloaded 5000 evergreen Hindi songs that you can listen to anywhere anytime without ad breaks or internet connection. It consists of other features like Bluetooth, FM/AM radio, USB, and AUX connectivity.