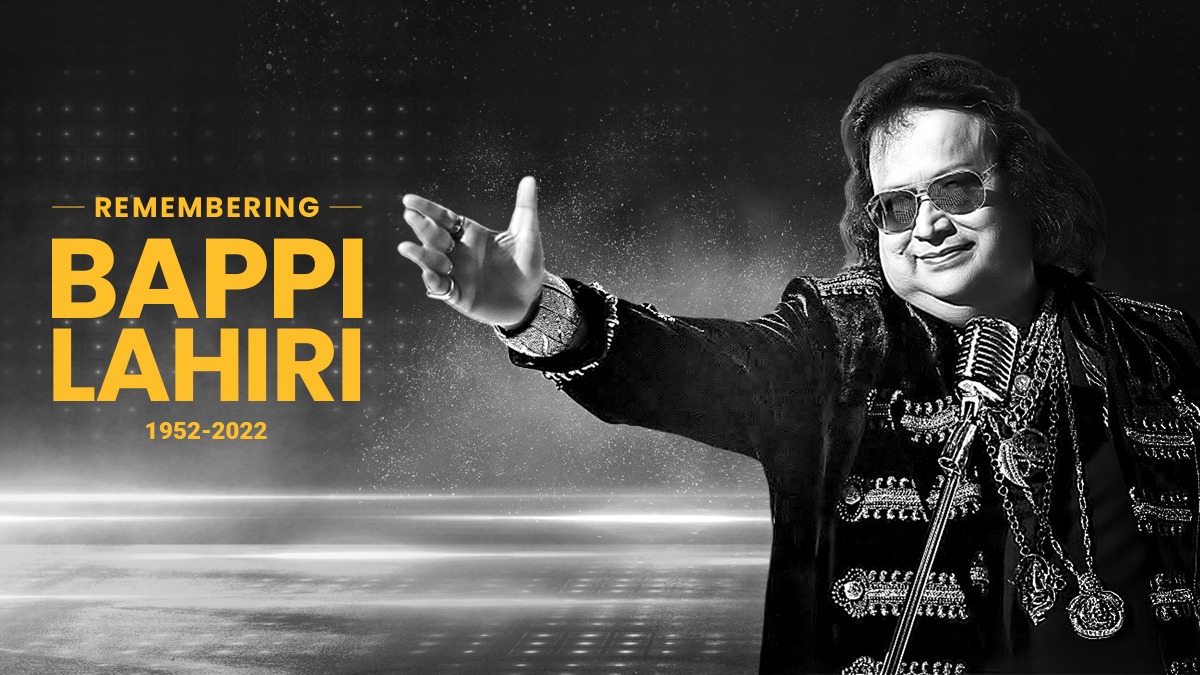 The legendary music composer and a pioneer of disco songs in Bollywood, Bappi Lahiri, died in a Mumbai hospital, at the age of 69. It is believed that Bappi Da was admitted to the hospital due to multiple health issues. The undisputed Disco King of Bollywood has left behind a rich legacy. He brought the disco fever to India and gave many scintillating superhit disco songs in the 1980s, and his compositions will continue to enthral thousands of his fans in the future.
Bappi Lahiri's real name was Alokesh, and he was born in Jalpaiguri, West Bengal, in a musical family. His father and mother, both were Bengali singers, and they trained their son in traditional classical music. In his teenage years, Bappi Da showed his musical talent and started composing for Bengali movies. Soon, he moved to Mumbai, the city of dreams to make his dream come true. He made his debut as music director but success remained elusive.
In the mid-1970s he made it big in Bollywood with Zakhmee, Chalte Chalte and Apki Khatir. Initially, he made soulful and melodious songs that made the whole country remember him. This included gems like Pyaar Maanga Hai Tumhi Se, Saathi Re Gham Nahin Karna, Maathe Ki Bindiya Bole and Chalte Chalte which became a farewell song for everyone.  
As in any sphere of life, times and musical tides changed by the 1980s. From the mellifluous, melodious and soft classical music that enchanted a whole generation of people, Bollywood was waiting for something refreshing. And it came in the form of Disco songs and no one did it better than Bappi Lahiri. The disco beats, contemporary music style, glimmer and glitter of such movies made everyone groove to Bappi Da's songs. I am a Disco Dancer, Oo La La, Aao Tumhe Chaand Pe Le Jaaye, Jimmy Jimmy, Yaar Bina Chain Kahan Re became a national rage and influenced a whole generation, especially youngsters.
The song Pug Ghungroo Bandh Meera Nachi Thi from Namak Halal showed Bappi Lahiri's immense talent and understanding of the art. He was an innovator and a trendsetter. He made songs that are memorable even for the people today. Another highlight of his career was his longevity. He worked with all the major stars like Dilip Kumar, Amitabh Bachchan and currently Ranveer Singh. He was a singer too and sang some popular hits like Yaar Bina chain Kahan Re, Ooh la la and Bambai Nagariya. He was as much known for his unique personal style with sunglasses and gold as for his songs. It is indeed the end of an era. You can listen to Bappi Lahiri songs on Saregama Carvaan.