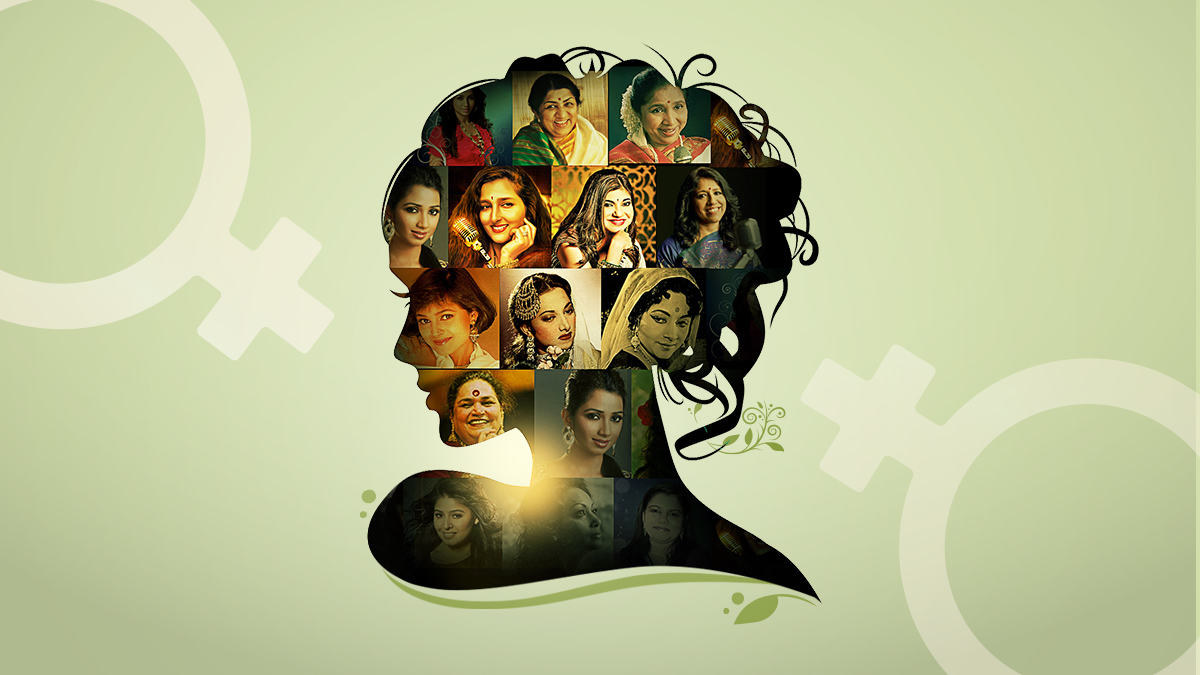 She is called superwomen as only she can carry out multiple roles at ease. She is truly a wonder as who can juggle between different works as she can. She is not ordinary because she is multifaceted. A woman is a special person in each of our lives.
A grandmother, mother, sister, wife or daughter, she is the shining light at homes. A corporate colleague or the dearest friend, she is the inspiring face of courage and determination. This Women's day, the extraordinary women in your life deserve something special, maybe musical. Saregama Carvaan is the unique gift you can give to her.
It is interesting that Carvaan and the modern women of today have many similarities. Both are unique and cannot be replaced. On one side, Saregama has a wide range of Carvaan digital audio players satisfying the musical ears all around the country. On the other side, a woman in various forms is the one who fills our lives with love and affection, the most desired emotions. No love can come close to her love.
A woman has many unique characteristics. She is loving and at the same time intellectual. She is caring and bold in the same breathe. Carvaan series of digital audio player to is distinct with a varied range of superhit songs in Hindi, Punjabi, Bengali, Marathi, Malayalam, Tamil, Telugu and more.
Also, Carvaan turns out to be the perfect gift for every woman in your life. If you are planning to gift something special to the eternal storyteller – grandmother, the evergreen songs of legends like Lata Mangeshkar, Geeta Dutt, Asha Bhosle in Carvaan will surely bring out her golden smile. If she likes Bhajans, gift her Carvaan Mini Bhakti.
A mother is a mentor, philosopher and a dear friend. Make your mom nostalgic with the super hit tracks of the yesteryear. The old Hindi songs will remind her of some good old memories.  The easy to operate features and classic portable radio design makes it a precious treasure which she can play any time of the day without any hassles.
When she is done with her work for the day, turning on the Carvaan dial and listening to vintage songs will surely remind her of you.
A sister is someone with whom you share a million memories. From childhood till present, she is the guide and sometimes the closest friend. Whether older or younger than you, she deserves the best gift. The bigger, louder and colourful Carvaan Go 2.0 with 3000 pre-loaded songs will win her heart. Or else, you can give her a Carvaan earphone.
Partner for life, a wife is the one who transforms your life. The sacrificial love and the joy that she imparts to you and the family is appreciable and adorable. Of course, she deserves the most beautiful gift ever. Carvaan Gold with rose gold colour will sweep her off the feet.
Add daughter, friend, and colleague, life is beautiful and complete with them around. It is once again a time to celebrate the occasion. Saregama salutes all the women out there who are unique and deserves unique as well.
The essence and presence of a woman cannot be measured or described in words. She is a special being on planet earth and she deserves the best gift this women's day. So, wrap a Carvaan as a gift and make her day unforgettable and extraordinary.