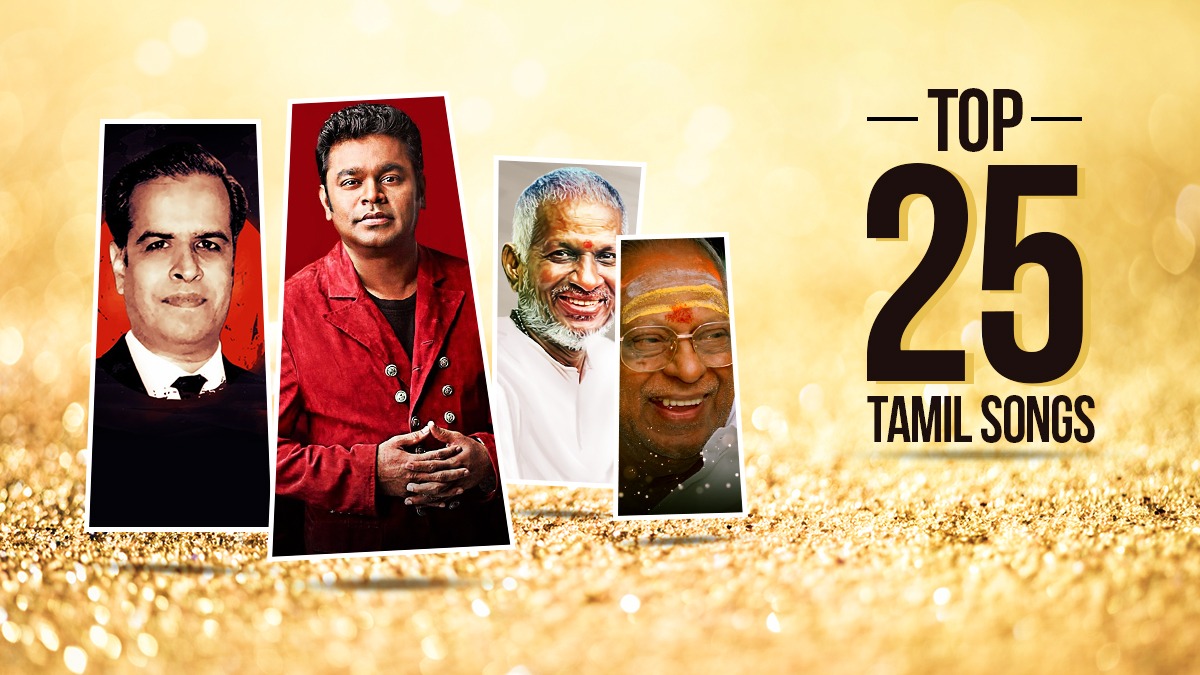 Tamil cinema has a rich history of giving birth to the most talented music composers, singing superstars and also evergreen, memorable and popular songs. From the influence of Carnatic and Western, orchestral and minimalist to synthesizers and electronic instruments, Tamil songs offer everything to a music lover. One of the major highlights of Tamil music has been its focus on creating the original sound. It has enabled the music directors to develop scintillating music for sublime Tamil songs that still works its magic on the listener.
In the golden era of Tamil cinema during the 1960s and 1970s, legendary music directors like K.V Mahadevan and M. S. Viswanathan were the major force that gave direction to Tamil music. Their compositions were exhilarating, to say the least, and they inspired a whole generation of musicians and singers. Then came the genius of Ilayaraaja, who continues to dazzle the hearts of those who love, breathe and live Tamil songs. Also, the same industry produced Oscar-winning and India's leading music composer A. R. Rahman. The Tamil songs, from melody, emotional, happy to sentimental, romantic and lively, has everything for an individual to enjoy music at its best.
Although it is a daunting task to list 25 all-time superhit evergreen Tamil songs, all these songs are still revered, sung and admired by countless people who love Tamil songs.
These are some of the breathtaking evergreen Tamil songs composed and sung by legendary music composers and singers, respectively. However, if you want to listen to other superhit classic Tamil songs, you can find all of them on Saregama Carvaan Tamil and Carvaan Mini Tamil.