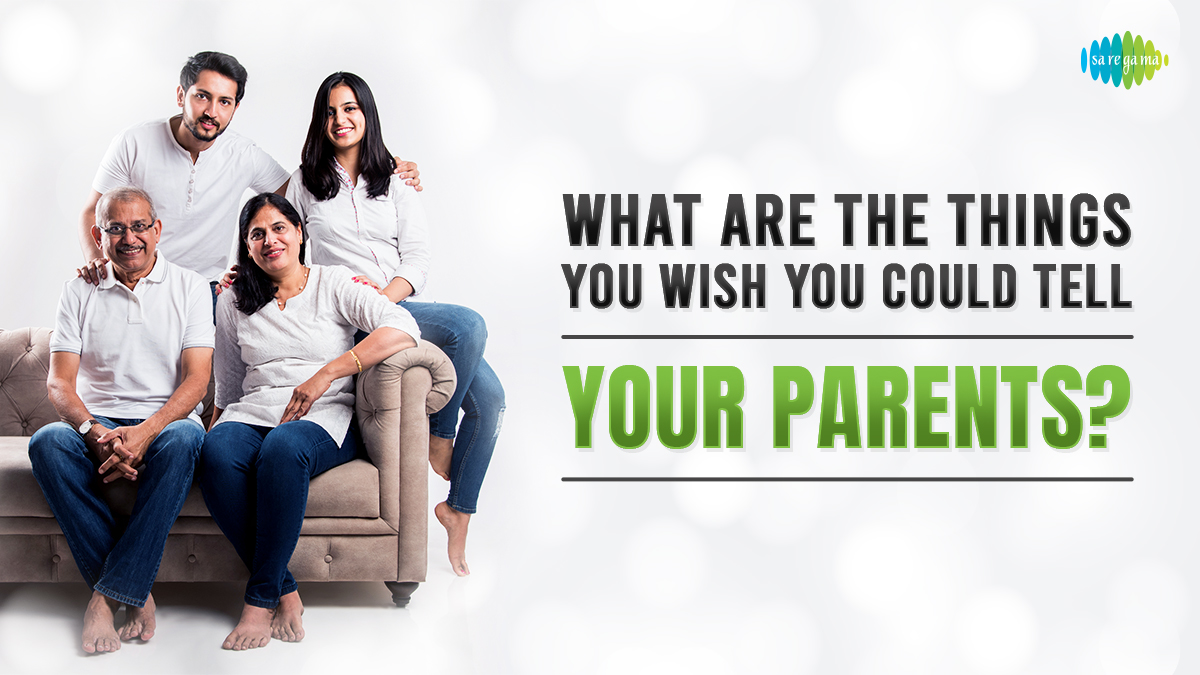 What Is Parents Day?
Routinely praised as the most rewarding job on the planet, but often not appreciated enough. Sacrifices that tend to go unacknowledged. Hardships that are faced yet forgotten. And all that just to bring, nurture life and give the world a new generation. That is what being a Parent means.
It is also said that it is one of the most selfless things that a person can do and one of the best ventures that a couple can undertake together. And quite rightly so – being a parent doesn't only mean adding members to one's own family but also providing society and the world with offspring that will shape the course of the human race for generations to come. It is a task that requires patience, perseverance and above all – at a minimum 20-25 years of one's time and effort at the peak youth.
And thus comes a need to set aside a day that recognizes this foundational effort in shaping our world and our lives. Parents Day is a special day for parents worldwide. And no, it's not a national holiday. It's a day set aside to recognize the hardship parents have to go through to raise kids. In today's busy world, having a special day for parents can go a long way towards strengthening familial bonds and making hardworking parents feel valued.
If you want to make your parents feel truly appreciated, parent's day is a rare opportunity you shouldn't miss out on. In this blog, we'll take about some of the best gifts for parent's day you should consider for your present this year.
The Importance Of Parent's Day
The United Nations proclaimed the 1st of June to be parent's day across the globe, however, the United States along with many other countries, celebrates it on the fourth Sunday of every July. Parent's day was established by President Bill Clinton in 1994, when he signed a congressional resolution (36 U.S.C. § 135) into law, championing it as a way to recognize the teamwork, sacrifice, and labour that goes into child-rearing.
Parent's day is also society's way of coming together to honour the selfless commitment and sacrificial nature that characterize parenthood. It helps transform the need to protect and appreciate the emotional ties people have with their parents into a much stronger, collective sentiment.
Little known fact, but most people never grow out of receiving surprise presents. Everybody loves a good surprise. If you want to make parent's day a memorable experience, there's no simpler or better way than some surprise gifts for parent's day.
What Are Things You Wish You Could Tell Your Parents?
You probably don't need any reminder on just how important parents are for everyone. You wouldn't exist without them. They're always there for you whenever you need somebody to rely on. And so, here are a few things that you could probably tell your parents on this Parents Day.
Thank You – A Simple heartfelt note of gratitude for giving life to you and nurturing you into who you are today will go a long way.
Sorry – All of us have hurt our parents in one way or the other over the years. These instances might have left gaping wounds that can be filled today with a note of apology.
Please – Once a parent, always a parent. That adage holds true for all parents. And that is why "Please. Relax and sit back. It is your turn to enjoy life" is a sentence that will give them much needed relief.
Oh Yes – No matter how old one grows, there is still a child within all of us. Your parents too might have dreams and desires. Today it could be your chance to encourage them to pursue them.
And a simple way to mix all of those emotions is to express them through Music. And that is why a Music Player, or a Karakoe Machine is one of the best gifts for parent's day that you can buy. Read on to know why.
Why A Music Player/Karaoke Machine Is One Of The Best Gifts For Parent's Day?
What's the one thing you worry the most about when it comes to your parents?
Their health and wellness, right? Age might just be a number for your lively parents but it unsparingly does a number on everyone. Especially if your parents are too busy to properly attend to their daily health requirements.
Fortunately, there are a number of things they can do to significantly improve their wellness over the long term. Take singing for instance.
It's often underappreciated just how helpful music and singing can be for your mind and body. Music can help people connect and feel a sense of belonging. Here are 5 facts about singing and how it helps you stay in high spirits.
1. Stress Relief
You may be all grown up but your parents probably still worry about you. They also have their own future to worry about, as we all know, aging can be quite stressful. But many studies have shown that singing helps reduce cortisol levels in your body, which is the hormone responsible for stress.
2. Improves Lung Function
Singing often involves taking deep breaths and the controlled use of muscles in the respiratory system which can be quite beneficial for people with lung conditions, or general lung health. It can also help fight snoring habits by clearing out your sinuses.
3. Singing Can Improve Memory
Did you know that singing can help improve memory, mental alertness, and concentration? This is because singing involves engaging multiple areas of the brain, and in the process, strengthens synaptic connections. It's often used as a form of therapy for senior citizens with dementia or Alzheimers.
4. Helps With Grief
As your parents grow older, they will have to witness many important people pass away. For some parents, it can be an agonizing experience to see loved ones they've known their whole life leave them behind. Singing can help people deal with their grief and find solace in the beauty of music.
5. Helps Foster A Sense Of Belonging
Singing together in groups or choirs has been known to increase camaraderie and make people feel more connected with each other.
Why Saregama Music Products Make The Best Gifts For Parents Day?
Saregama is India's oldest, most prolific music label with an over 100-year history of delivering high-quality entertainment, music, and production. Today, Saregama maintains a strong presence in the world of music and entertainment through digital mediums such as CDs, Apps, and Music Players.
One of Saregama's most recent initiatives is Carvaan, a line of portable digital music players that come with built-in stereo speakers and thousands of Bollywood's most classic hits. The design and functionality of Carvaan combine the aesthetic of vintage stereos with all the technical advantages of modern audio engineering, giving you a nostalgic experience listening to your favorite songs.
Saregama's digital music players are smooth and incredibly easy to use. They come with over 5,000 retro songs pre-installed, so be prepared for a throwback to the golden days of cinema. Given all the benefits of singing we discussed earlier, it's one of the best gifts for parent's day you can buy for them.
Gift Ideas For Parents Day From Saregama
Sometimes music can express what words can't. Here are some unique gifts for parent's day Saregama has to offer.
Made with the regal elegance of a 60's stereo sound system, the Saregama Carvaan is one of the most compact yet powerful sound systems on the market. It's available in many posh colors like cherrywood red, porcelain white, and walnut brown.
The Carvaan has over 5,000 songs from artists like Lata Mangeshkar, Kishore Kumar, and Asha Bhosle. It also connects to over 80 dedicated radio stations so you can never get bored.
As far as portable speakers go, Carvaan is one of the easiest ones to use which makes it an ideal present for senior citizens.
Saregama Carvaan Musicbar With Karaoke
Some people enjoy listening, but some love to sing, and some need to. A karaoke machine is the best gift for parent's day you can get for parents who love to sing. The entire system comes with a beautifully designed soundbar, a massive subwoofer for bass enhancement, and two wireless microphones.
There are over a thousand pre-loaded evergreen songs any die-hard fan of Bollywood can instantly recognize, and 4 unique audio modes to enhance your karaoke experience.
Being able to relish singing along together is a gift for parent's day they will never forget.
The Saregama Carvaan Music bar is more than just a music player. It's a sound system designed with cutting-edge audio technology to give you a rich and immersive sound that brings movies to life.
It comes with over 1000 pre-loaded songs, but you can also stream music via Bluetooth, AUX, USB 3.0, and HDMI. The multi-connectivity makes it an incredibly practical instrument for parents who enjoy indulging in multiple forms of entertainment. It's also the first ever Soundbar built with FM radio connectivity.
The app support also allows you to browse, create and save playlists for your parents which they will easily be able to control using their smartphone.
If you're looking for a state-of-the-art device that does it all, it's Saregama's music bar.
Saregama Carvaan Musicbar with Subwoofer
If the music bar doesn't cut it for you, enhance your sound system with Saregama's one-of-a-kind deep bass subwoofer. It provides a masterful cinematic sound experience, virtually indistinguishable from real theatres. This sound system is the perfect companion for a big flat-screen TV and a spacious living room.
At full volume you'll be able to enjoy and share the power of music with your entire floor, and isn't that what music is about at the end of the day? Bringing people together.
Do your parents spend a lot of time on the go? If so, Saregama's Carvaan Mini is the perfect traveling companion for all music lovers. It's incredibly compact, light and even connects with a headset like an iPod which makes it ideal for use while moving outdoors.
The Carvaan Mini comes pre-loaded with 351 super-hit retro hindi songs, and if that's not enough you can tune into local FM/AM radio stations. It also comes with AUX and Bluetooth connectivity so you can play music of your choice from your smartphone device.
If you want to get even more compact than the Saregama Carvaan mini, the Carvaan Go is the next contender. It's as compact as an iPod shuffle but does a lot more.
It comes with an in-built 2W speaker, an AUX connection if you want to plug in your headset, Bluetooth connectivity, a micro SD card slot, access to local FM/AM radio stations, and a rechargeable battery that lasts up to 7 hours. With so many ways to stream music, this device is an entire music library that fits into your pocket.
Conclusion
As you can see, making parent's day special can be quite easy, and a rewarding experience for you too. It doesn't take much to make them happy after all.
Most of the time, all they really want is to be able to spend some time with you and be more involved in your life granted you may have left the nest. Even still, don't let low expectations ever stop you from surprising them with unique gifts to show your love and appreciation.
Happy Parents Day!