The end of a long career calls for a celebration. Whether a co-worker or a close friend, the acknowledgment of such milestones should involve a well thought get together.
There are many ways one can plan a retirement party. Here are some fun ways you can celebrate your friend or co-workers retirement party.
Plan A Picnic
Get away from the monotonous work environment and celebrate outdoors, the good ol' style. Set a theme that would invoke memories with the retiree, add a side of fun, frolic and some good food.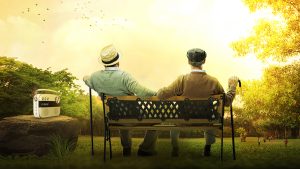 Reminisce The Good time
Whether indoors or outdoors, a great way to honour someone is by sharing memories with him/her. Mix it up with pictures, speeches and surprise visits from close friends and family members.
Classic Bollywood Party
Good music always lifts up the mood at any party. Brighten up the celebration with some iconic hindi songs played on Saregama Carvaan and dance to the evergreen melodies of Asha Bhosle, Lata Mangeshkar, Mohd.Rafi, Kishore Kumar and such.
Quiz
Amp up the fun quotient with rapid-fire questions related to the retiree's personal and professional life. It will surely get the ball rolling with some sensational stories of his/her work life.
Journal
Penning down stories is always a great way of reminding a person how you really feel about him/her. Have a journal or record video testimonials of other employees talking about their experiences with the retiree.
Pick The Perfect Gift
Finding the perfect retirement gift for an employee who has worked at an organization for years can be a challenge. A retirement party is a great reason to give a meaningful gift to someone for his/her achievements. It's also perhaps a great time to reminisce the fun and laughter you shared with the person. Saregama Carvaan does justice to nostalgia as it includes 5000 evergreen melodies of yesteryears that could act as at the perfect accompaniment in the retiree's spare time.