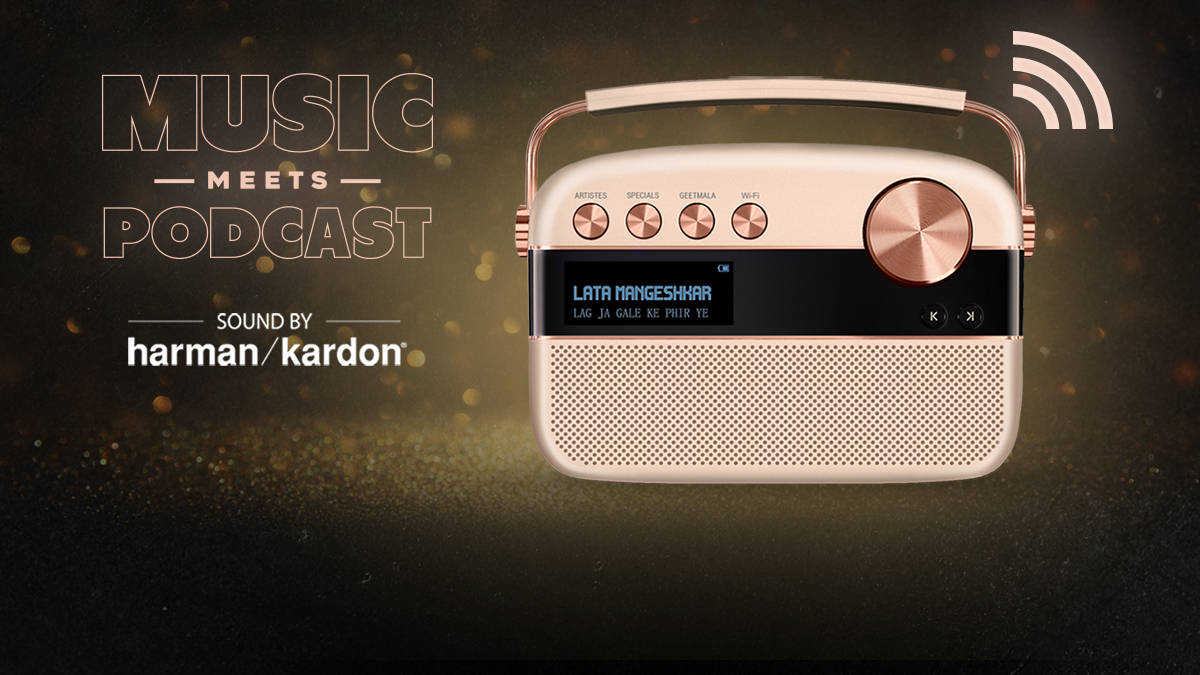 Luxury is discovering the new. To experience something which is unpredictable, sophisticated and a class apart. It is the perfect balancing act of innovation keeping the tradition, experimenting with the existing expertise and improving along with the basics. Nevertheless, everyone has their own version and definition of luxury, and the uniqueness of it separates it from the rest. In current times, listening to music is a precious luxury. To make premium audio products and overall music experience more accessible, variable and to take it to the next-level, Saregama has unveiled Carvaan 2.0 Gold, a unique portable music player.
The monsoon season, refreshingly full of love and romance, adds to the newness. It's a great time to make relationships more engaging and memorable. But a simple gift to your loved ones is not enough. This time, get something out from the treasure trove of splendour. Let them know how deep and rich is your love. Gift them something exclusive and truly luxurious to cherish forever. The Carvaan 2.0 Gold, crafted in perfection, with its premium look and features is surely the one to win hearts.
Nowadays, to make celebrations grand and your parties memorable, a glass of wine and a plate of food is kind of clichéd. People expect something new and exciting. Soothing, Romantic, Lively Hindustani or Instrumental songs with Saregama Carvaan 2.0 Gold can make party evenings wonderful. Let your guests sway to the 5000+ retro Hindi songs spanning across 130+ stations dedicated to the legends of Bollywood industry, music maestros and the specially curated songs that enrich the musical experience.
Carvaan 2.0 Gold also has a beautiful metallic body and comes with two color options of Rose Gold and Champagne Gold. The simplistic design and interface have been kept the same and the portable digital player is nothing less than envy for your neighbors. Another highlight of this new version of Carvaan is the iconic Harman Kardon sound. If the soothing vintage songs from yesteryear were not enough to give you a sensorial pleasure, the new feature would redefine music. The engulfing sound and the crisp quality are certainly a head turner for those witnessing it.
Adding to the premium range of its portable music players, Saregama has launched Carvaan 2.0 Gold to touch your musical soul. The one thing that the audience loved about all the Carvaan range of products has been the collection of vintage songs from the music industry. Saregama Carvaan 2.0 Gold promises an even better selection of super hits plus an even bigger catalogue of stations comprising of music, talk shows, devotional, lifestyle, health, kids, entertainment and many more. This became reality by adding the Wi-Fi category to its existing modes. The key feature includes 150+ Wi-Fi-based audio stations which are regularly updated to satisfy your musical appetite. There are 15,000 songs to explore and more genres to enjoy. The devotional genre contains stations like Shrimad Bhagwad Gita Adhyay. If you love waking up to Bhajans, Mahamantra or Aarti, the portable music player has Shiv Bhajans, Krishna Bhajans, Vedic Suryantra, Shri Shiv Mahamantra and many more to choose from.
The underlying thought behind the new Carvaan 2.0 Gold is that everyone in the family can get the joy of music and other non-musical content. As mentioned before, the distinct genres available helps to achieve that aim and offers great value. All these new features can be enjoyed when you connect this bluetooth music player to the Wi-Fi using the Saregama Carvaan Music App. The premium retro look, extensive content library and ease-of-use make Saregama Carvaan 2.0 Gold a lovely gift for anyone from your friends to family. Those who are in the know-how with the Premium Carvaan products and the music enthusiasts, in general, will love the added features with all the brand-new stations and access to over 20,000 songs.
All that glitters is not gold, but the new version of Carvaan is nothing less than that. Its glorious look will make you feel as if raw gold in real is processed which is then adorned and admired. Similarly, if you have been searching for a premium portable music player to add it to your luxe gadget collection, the Saregama Carvaan 2.0 Gold is right at the top.