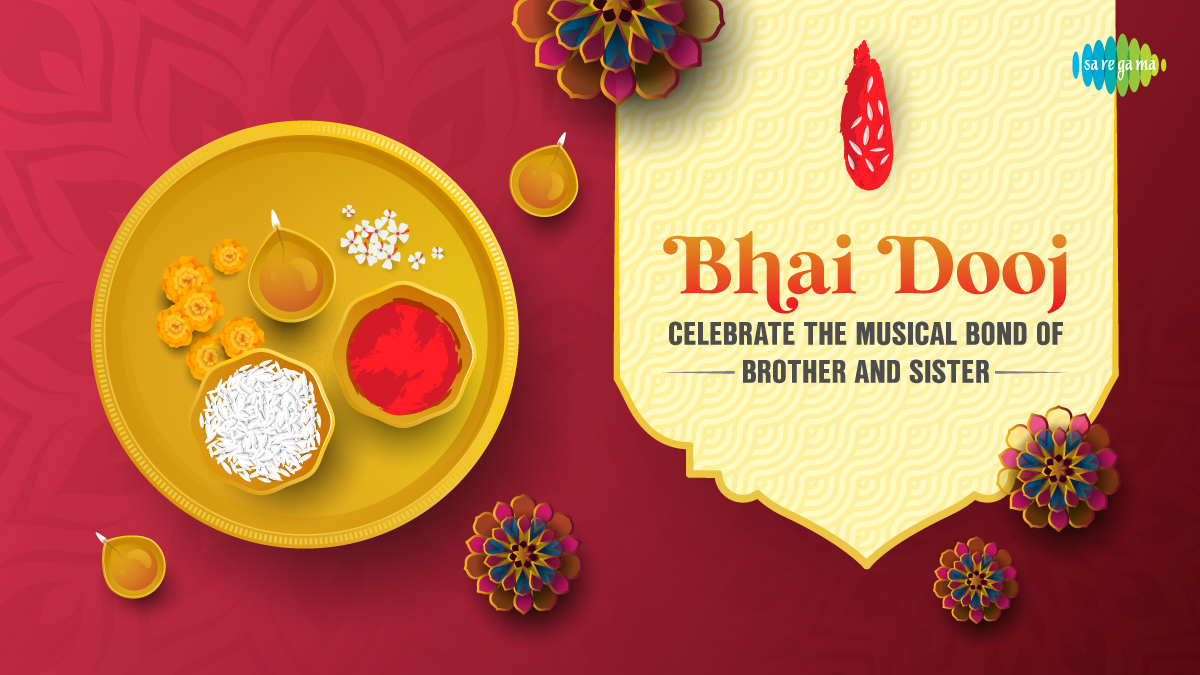 Across the varied festivals, rituals, and customs that adorn the Indian Cultural heritage, there is an event to celebrate almost every relationship that we as humans enjoy and thrive upon. Our culture celebrates mothers and daughters and also glorifies friends and family. How then can one of the most loved relations – the relation between siblings and more specifically – brother and sister be left behind?
Brothers and sisters argue with, fight with, compete with, and tease each other all the time. But that's just love and many expressions of the bond we share. It's a bond that is universally cherished because our families are the bedrock of our being and growth.
Brothers and sisters share a unique understanding. It's a bond so powerful, that in India, we decided a long time ago it should be celebrated twice a year. Once on Rakshabandhan, and then again on Bhai Dooj, or Bhaubeej. Bhai Dooj falls on the last day of Diwali marking the conclusion of the five-day festivities. The Official Date For Bhai Dooj this year is the 26th of October.
What Is Bhai Dooj?
Bhai Dooj, also known by the names Bhai Tika, Bhai Ponta, Bhaubeej, and Yama Dwitiya is an annually celebrated Hindu festival that signifies the bond between brothers and sisters. The ceremonies and rites of Bhai Dooj draw lots of parallels with Rakshabandhan because the idea behind them is the same. So instead, for better clarity, we'll talk about how they're different.
Rakshabandhan typically falls in the month of August whereas Bhai Dooj falls in October, during Diwali. Also, Bhai Dooj is known by lots of different names across India and varies a bit more in how it is observed compared to Rakshabandhan. The origins of Rakshabandhan and Bhai Dooj lie in different sacred texts.
The main difference between Rakshabandhan and Bhai Dooj is the symbolism behind the rituals that take place. On Rakshabandhan, brothers invite sisters to their homes to receive a Rakhi from them and give them gifts. This exchange symbolizes the brother's vow to protect their sisters from all the evils of the world. On Bhai Dooj however, sisters invite their brother home to apply a tilak and perform aarti to protect them from all the evils of the world. So if Rakshabandhan is more focused on the brother's side of the story, Bhai Dooj is in a way a sweet reply by the sisters.
History And Significance Of Bhai Dooj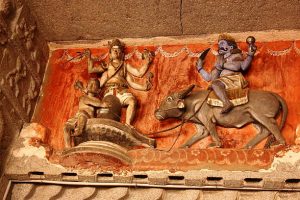 The history of Bhai Dooj is often traced back to one of two legends from Hindu scriptures. The most popular one is arguably the legend of Yamraj, the god of death, and the time he was visited by his sister.
The story goes that Yamraj's sister Goddess Yamuna or Yami had been longing to see her brother for a very long time. One day Yamraj decided to visit her sister on the second day after Diwali. The news of Yamraj's arrival sent her over the moon. She greeted him by putting a tilak on his forehead, praying for his longevity, and treating him to a delicious cooked meal.
Touched by Yamuna's devotion, Yamraj decided to grant her any boon of her desire. Goddess Yamuna said she wanted him to visit her every year and that any woman who treated Yamraj with the same hospitality would receive protection for their brothers. And thus, it became so that the sister's love protected their brother from all evils.
The other legend most commonly associated with Bhai Dooj is the day Lord Krishna went to visit her sister Subhadra after defeating the demon Naraksura. She greeted him with a Garland and affectionately applied a tilak on his forehead. Some people believe this to be the origin of Bhai Dooj. There have been lots of other stories that have been associated with Bhai Dooj but they all share the same theme of sisterly love and protection.
How Is Bhai Dooj Celebrated In India?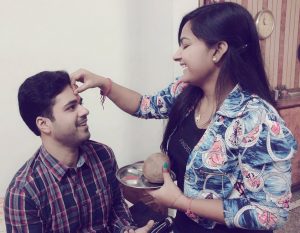 In west Bengal, Bhai Dooj is called Bhai Ponta, and it's an auspicious day filled with many rituals and a grand feast. It is considered compulsory for brothers and sisters over 5 years of age and there's a gift-giving ceremony at the end.
Bhai Dooj is most popularly celebrated in Haryana, Gujarat, Maharashtra, and the northern regions of India. It's a day on which entire families, no matter how large, gather together in one place to carry out the festivities with great fervor and gaiety. Special dishes are prepared for the feast and sometimes the gift exchange part of the festival goes both ways, particularly when the sisters are much older. The south of India calls Bhai Dooj Yama Dwitiya and celebrates it early in the morning. It starts with the Pooja of Lord Yama and offering prayers and Arghya.
Bhai Dooj varies in both name and celebrations slightly from region to region in India. However, the one constant across all parts of India when it comes to Bhai Dooj is making it about celebrating the unconditional love between brothers and sisters. This is also a subtle testament to how the nation also stands united in spirit while divided in the ways and types of celebrations.
Why Saregama Carvaan Is The Perfect Bhai Dooj Gift?
No Bhai Dooj celebration is complete without gifts to lift the spirits. Here are 3 reasons why Saregama Carvaan is a  perfect Bhai Dooj Gift, especially if your sisters have refined taste in music.
It comes with a curated selection of 5,000 pre-loaded evergreen songs, organized neatly into playlists for you. You can opt for a playlist of songs in Hindi, Marathi, Telegu, Tamil, Bengali, Malayalam, and Punjabi.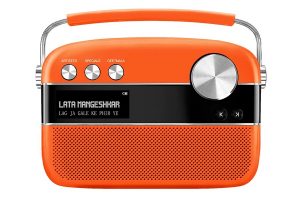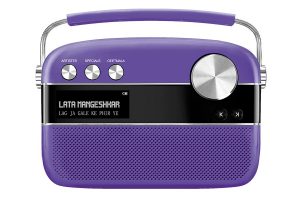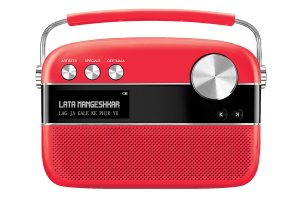 It's the perfect combination of cutting-edge sound engineering and a classic form factor. Think of the Carvaan as a modern-day stereo with the functionality and playback quality of a top-of-the-line Bluetooth speaker.
Not only is Carvaan renowned for its slick but user-friendly design, but it's also a one-stop shop for all forms of audio entertainment. You can tune into local AM/FM radio stations and over 300 Saregama Carvaan audio stations to listen to podcasts on spirituality, religious books, health, travel, food, and much more.
So, look further and zero down on Carvaan as the ideal gift on this loving day of Bhai Dooj. Pick your color and set the tone for a joyous and memorable time with your siblings. A Happy Bhai Dooj to all our patrons.