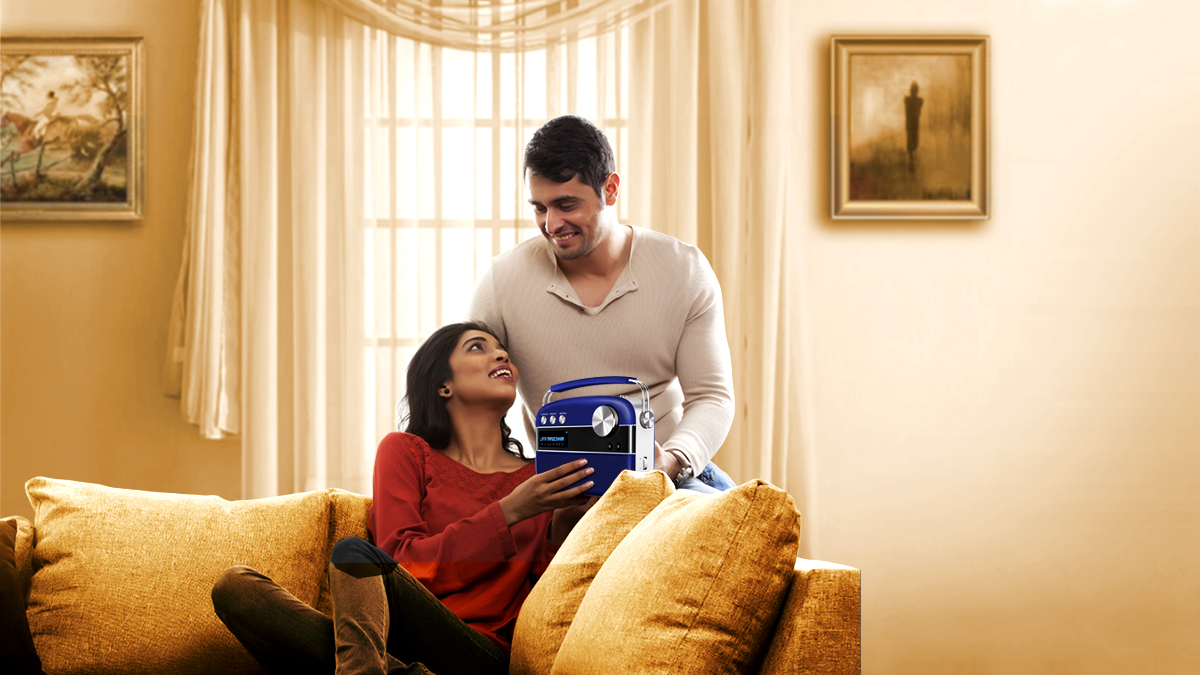 There are many occasions where you want to surprise your woman by doing something special, but you are clueless about what to do and where to get gifts for women. Well, in a relationship little surprises hold bigger values as it shows your love and care towards your woman. Simple and occasional efforts go a long way to keep her happy. Today, we have compiled a few ideas you can surprise your woman using Saregama Carvaan.
1. Arrange a Dinner Date at home with soft music on Carvaan, candles and her favourite food
Balancing between work and personal life is not an easy job for working women. You can surprise your woman by setting a romantic candle-lit dinner date at home. Cook her favourite food (or order), light some scented candles and on your Carvaan, play some romantic classics of Lata Mangeshkar or Kishore Kumar.
2. Take a weekend getaway on a road trip- Him+Her+Carvaan
Travelling together is a way of bonding on a deeper level. When you travel together, you not only know each other's preferences but also understand each other in a better way. Pre-pack things in the night secretly and surprise your woman by hitting the road as soon as you wake up. Along the way, enjoy Saregama Carvaan preloaded 5000 old Hindi songs with each other's company.
3. Call for a small get together for a retro evening and sing along with Carvaan
Organise a small get-together of friends and family and dedicate this evening to her. You can also keep some dress code or prepare a short movie by collecting all the pictures and stories behind them. On your Carvaan companion app, play her favourite artist's music from the comfort of your couch and enjoy the evening with your loved ones.
4. Go for camping- gaze stars, light bonfire and listen to favourite songs on Carvaan
If she loves adventures, camping will give her enough adrenaline rush amidst the busy city life. Choose a nearby spot and go for camping. Light bonfire, cook barbeque meals and gaze the sky while having a quality conversation and listening to soft music on your Carvaan. A fully charged battery will last for almost 5 hours giving you a whole night of romantic songs and great memories.
So, instead of buying Women's gifts, create an experience for her that will live in her memory forever. Anyone appreciates efforts more than a mere store-bought gift. With Carvaan, there are endless beautiful moments you can create in your day-to-day life. If you don't have the portable music player – Saregama Carvaan
yet, it is a good opportunity to buy and surprise your woman with this beautiful retro audio player.