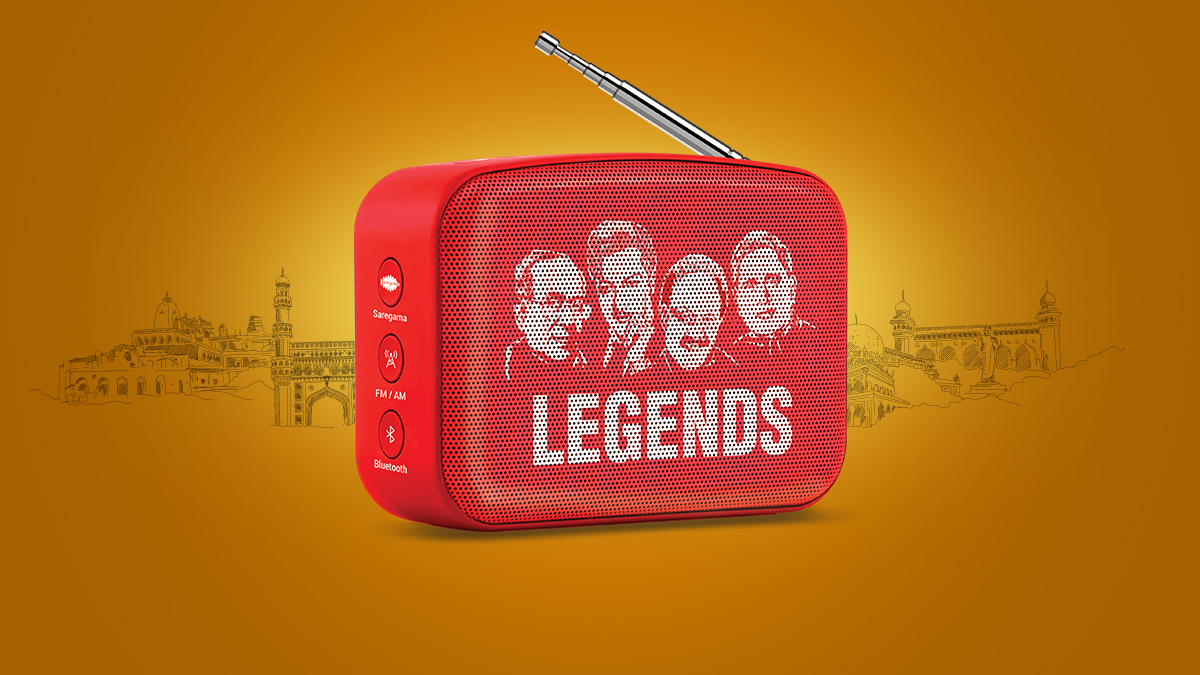 Spearhead music label Saregama launched Carvaan Mini Legends- Telugu for all its all Retro music lovers.
The bluetooth speaker is specially designed to entertain Telugu music lovers with preloaded 351 super hit Telugu songs by the legends like Akkineni Nageswara Rao, N.T. Rama Rao, S.P. Balasubrahmanyam, and Ghantasala.
It is the first time that a music company came up with regional music for the particular audience along with essential features to meet the customer's need. Wouldn't it be great if the listener besides getting a regional mix of music can adore the music without any ads, internet connectivity or disruption from music played from unlikely genres?
Carvaan Mini Telugu has an extensive portfolio of splendid features. You can conveniently savour the joy of songs enlisted on your personal collection via Bluetooth feature. Moreover, a plug into your electronic device through the USB drive would also do. Speaking of the technical key features, the Mini has a 3.5 mm audio jack for connecting external speakers and headphones. The company has been creative and thoughtful while releasing the Carvaan series. No label or other contemporary player has been so much innovative with products on the line of music apart from instruments. This mini player is sure to engage the music lovers with its high-quality audio at affordable price.
This ultimate high-end portable all-in-one audio system is a musical companion that paces your time and soul with music. If you are a music lover, who still relish the tunes of FM radio stations, Carvaan Telugu Mini offers you that facility as well. Also, if you have other members at your place, who are not confined to their music choice, this is a perfect buy. In fact, Telugu Mini becomes the perfect of all among all the music players available in the market for this genre of music.
The long-lasting battery backup of up to four hours will engage you with super hit music without any interruption. And the charging cord is compatible with any Android device. The speakers are loud enough to upbeat the mood and rhythm of the listeners around. Saregama is offering this Mini yet melodious speakers at just INR 2,490 with six months warranty.
The true music lovers know the difference between a simple Bluetooth speaker and this little beauty which is designed to blow you away. You need to explore this simple piece and experience premium quality in affordable price, without the clutter of multiple speaker wires. Just go for!
Disclaimer! The Carvaan Mini is a thing of envy if someone steals it, we don't give a free replacement.