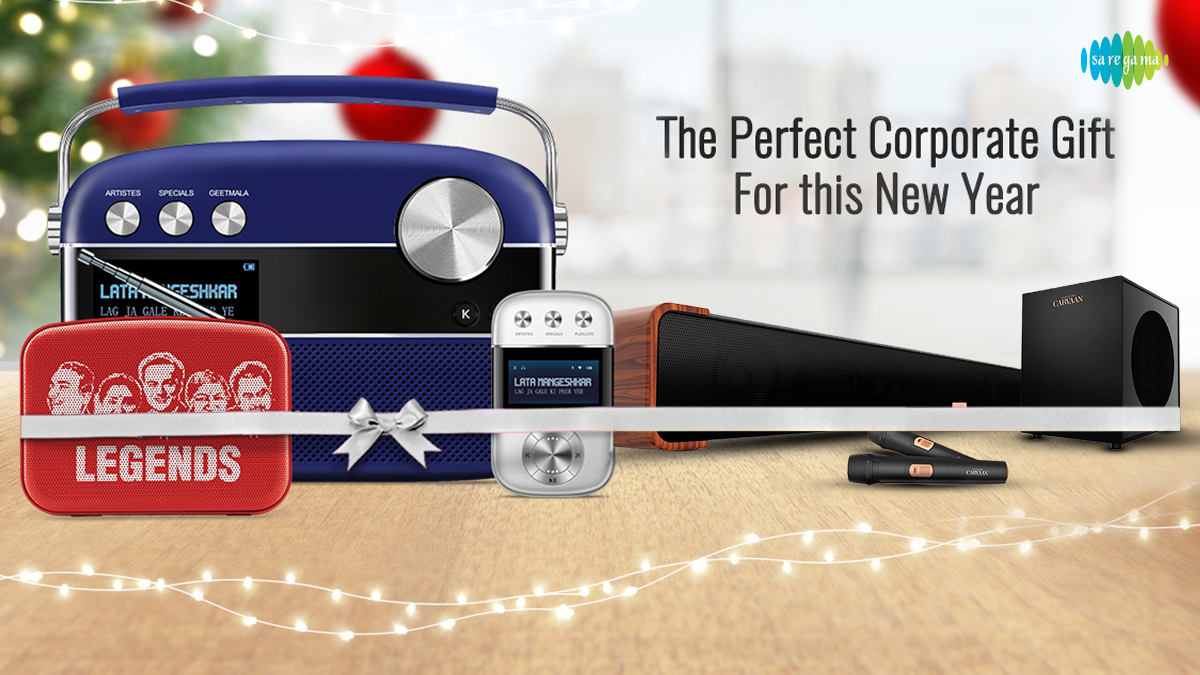 At the stroke of midnight, when every bar, club, and restaurant in the city echoes 3..2..1, the journey of a new calendar year begins. People often attach a lot of notions to starting off a new year. For some people, a new year comes with new resolutions, for others, it's about leaving the past behind. All in all, a new year calls for a new beginning which means creating new stories, discovering new adventures and unlocking new memories. Because new is always better right? Well, not always! 
Sometimes, the essence of old things is so wholesome that we feel like clinging to it forever. It can be anything, an old diary, an old couch, an old house or even music! The beauty of old Bollywood songs is that you can resonate with their ideologies even in this era. The symphony that those melodies comprise, echoes through every decade. Actually, any music for that matter has a huge significance in our lives. The beauty of music is that it has the ability to make you feel a lot of emotions, and these emotions are extremely subjective and unique, meaning if you are listening to Kabhi Kabhi and it's making you think of the time you took a long walk at the beach, someone else might feel nostalgic about the last time they met their loved one. But regardless, music has the ability to put anyone in a pleasant mood, which is why Music happens to be the best present that you can gift. With new year's around the corner, we are sure you're searching for the perfect gift for your family, friends, or employees. 
Why are corporate gifts important?
A corporate gift is a way to convey to your employees that you appreciate the value that they add to your organisation. Making your employees feel valued boosts their morale which eventually would result in them performing better. Additionally, the employees feel that their work is being recognised and appreciated and rewarding them will go a long way towards fostering a healthy work environment. This would gradually create a positive work culture and everybody would come out as a winner.  
A new year's corporate gift would act as the best start to the year. 
This new year, opt for a musical gift with Saregama Carvaan. Seriously, imagine gifting your employees a device wherein they can have access to melodies from the 50s, 60s, 70s, 80s and so on!
What makes Saregama Carvaan the perfect corporate gift?
Music is a part of everyone's life, in some way or the other
We all have developed some habits revolving around music. For example, maybe some of us have the habit of listening to music while driving or maybe we can not imagine going for a walk or a jog without plugging in the earphones, or we can not afford to do any household chores without music playing in the background. Some people tend to listen to calming music before hitting the sack or opt for waking up to spiritual songs or bhajans. So yes, in short music has become a part of our daily routine in some way or the other. So wouldn't it be perfect if you gift your employees a device that they can use regularly and that would remind them, that they work for a company that rewards their hard work, generously? 
It's an elegant and aesthetic-looking device 
You should check out the range of Carvaan products yourself in order to know what we are talking about. The device has a unique retro-style body that takes you back to the Vividhbharati era. If you ask most people who have been living through the times when radio was in fashion, they would still reminisce about those times and wish for that period to come back. So Saregama is a perfect blend of retro mixed with features of modern technology.  
It ranges from singers right from Kishore Kumar to Armaan Malik 
Saregama has been an agent of music for decades. We have been a part of the musical journey of various artists and have witnessed them create magic over different periods of time. The Carvaan series is infused with music from the best of artists across time. So whether your employees are a fan of retro songs like Aaj Kal Paaon Zameen Par and Jaane Kahan Gaye Woh Din or are Sufi souls or love gazals like Hazaaron Khwahishen Aisi or a fan of Shreya Goshal, Armaan Malik etc then you should certainly check out the Saregama Carvaan Collection that caters to all the different music tastes. 
It's an apt gift irrespective of age and gender 
As we mentioned earlier, everyone adores music. So if you're planning to gift your employees something that would be apt and useful for all of them, then Saregama has to be your go-to choice. There are multiple options that you can choose from: 
Saregama Carvaan Pop Colours: This is a compact device that comes in a variety of vibrant colours. It has 5000 pre-loaded songs and its unique colour makes it the perfect household gift.
Saregama Carvaan Mini: There are a whole lot of products that come under the category of Saregama Carvaan Mini. This is a highly budget-friendly device which offers a specially curated playlist dedicated to either a particular artist or a playlist that comprises the best songs of multiple artists. 
Check out the entire range of Carvaan here! (/carvaan)