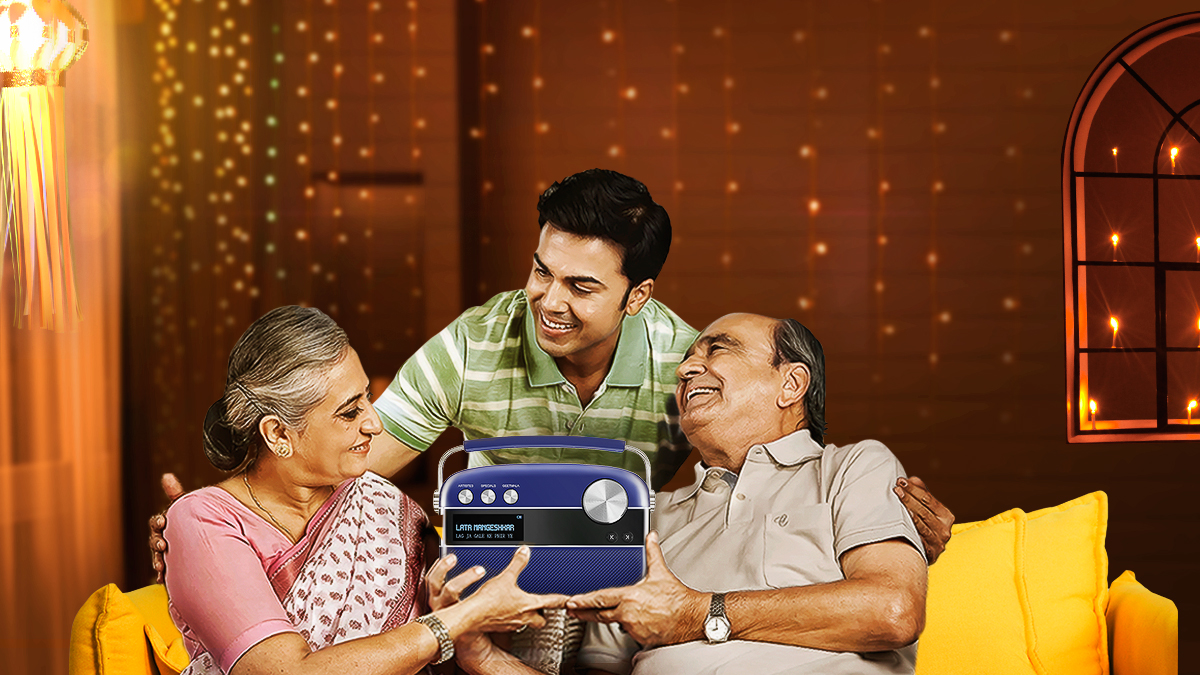 Diwali is here again with lighting diyas, bursting crackers, new traditional clothes, delicious sweets, gifts and an occasion to celebrate the ultimate triumph of good over evil. In India, it is regarded as the most loved festival. It provides a welcome break from the hectic life and gives you the chance to reflect on the success and blessings experienced throughout the year. People also share the joy and happiness with loved ones and especially the parents by exchanging gifts. Saregama Carvaan is one such beautiful gift, and Diwali is a good time to acknowledge what your loving parents have done for you with this musical gift.
Life must have taken you to the sky, but it's your parents who first taught you to fly. Moreover, the special bond with your father and mother is nothing less than divine. They are the special people who cared, shared and showered you with love and affection. Remember the pleasant and surprising Diwali gifts you received from their hands. Parents are the reason how you have reached where you are today. When one thinks about parents, the gamut of emotions experienced is unspeakable for many. You celebrated so many Diwali festivals over the years with them. Have you ever thought of giving them an invaluable gift?
The festival of light gives you a great opportunity to lighten up their Diwali and bring the precious smile on their faces. It is again time to cherish together the million moments and memories from the past together with them. If you are looking to spend such quality time with parents, do not forget to present a lovely Diwali gift. One of the unique gifts that you can give to them is Saregama Carvaan. A thoughtful and useful gift like Carvaan can truly show your appreciation, love, and care to your parents. After all, a good gift expresses how much you value the relationship.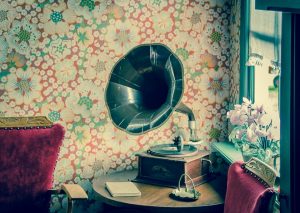 If your parents still love the grandfather's gramophone or the good old radio for the legendary songs of the yesteryear, Saregama Carvaan is a gold mine where they can listen to all their favourite songs in one digital audio player with no ads or interruptions. The perfect gift of Carvaan consists of pre-loaded old Hindi songs of the legendary artist like Md. Rafi, Kishore Kumar, Lata Mangeshkar, Mukesh, R.D Burman, Manna Dey, Ameen Sayani Geetmala and much more.
The retro-style look with a metallic body, nice colours, and functionality of Carvaan will certainly bring back the old memories, quite effortlessly. This will surely take your parents to a time when melodious and classic music was magical and at the same time relaxing. The high decibel sounds of firecrackers may trouble not only your parents but many dear ones who love to enjoy the time in peace. Soothing music is a great alternative and a luxury in the present time and you can easily find it in Saregama Carvaan.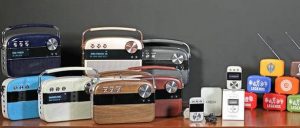 This Diwali, choose from a wide range of variants like Saregama Carvaan, Carvaan Premium, Carvaan Gold, Carvaan Mini, Carvaan GO – the perfect gift for your parents and loved ones.
Let the celebrations begin with Saregama Carvaan!
Saregama Carvaan | Diwali Ad | #ShorYaSangeet