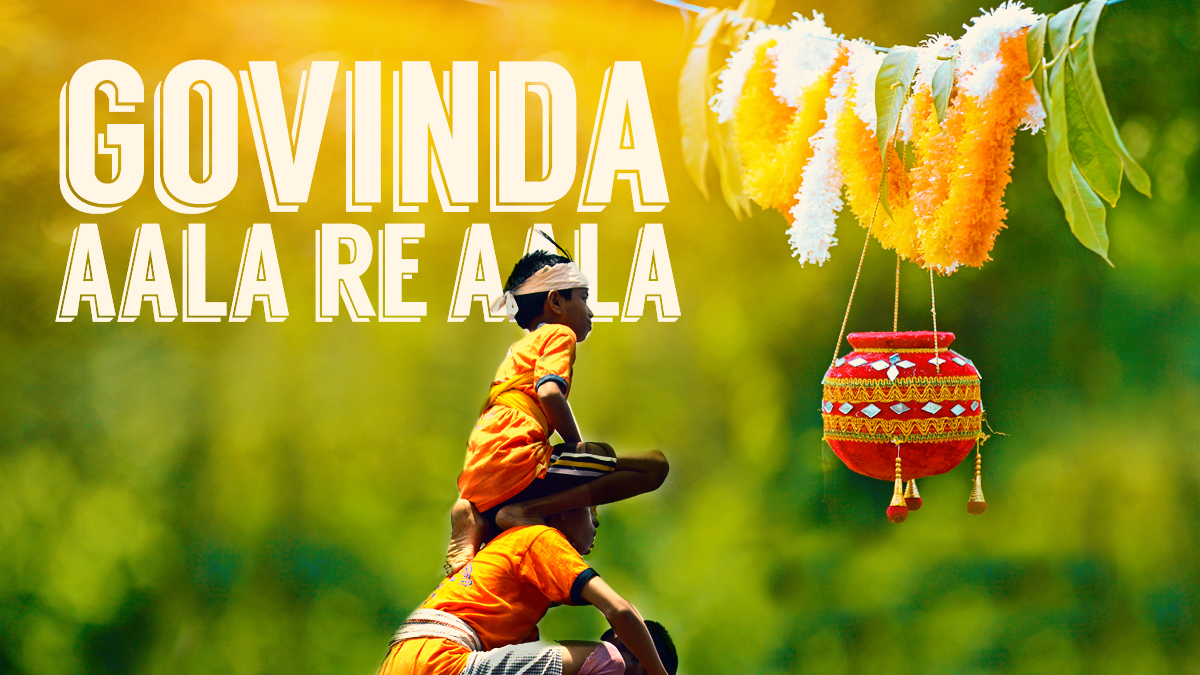 Krishna Janmashtami, a festival when the entire nation celebrates the birth of Lord Krishna, the time when enthusiastic devotees form the majestic Govinda, a circular formation of multiple layers to break the 'matki', the time when there is frenzy on the streets, festivity in homes and joy in the hearts.
The birth of the dearest Lord Krishna is celebrated with much pomp! Some places see enactments of the 'Krishna Leela', a dance-drama representation based on the life of the Lord. People distribute sweets, share stories and spread happiness on this day. At many places, devotees commemorate this landmark event with devotional singing through the midnight.
A unique way of celebrating Janmashtami is by enjoying some devotional classics. Saregama Carvaan, a portable music player is the perfect friend to reach out to in this case. Saregama Carvaan consists of 5000 songs categorized into different moods and genres. It offers you your favorite dahi-handi tracks, 'Govinda Aala Re', 'Mach Gaya Shor', amidst other evergreen songs.
Soulful songs like 'Prabhu Tero Naam' by Shriram Jairam, 'Dukh Haro Dwarika Nath' by Mukesh, 'Kaal Ka Pahiya…Ram Krishna Hari' by Manna Dey and many others are sure to move your internal strings of devotion. Soul-stirrers by legendary singers like Lata Mangeshkar, Mohd. Rafi, Jagjit Singh, Manhar Udhas among others ensure the best experience of a complete Janmashtami celebration.
Carvaan is available not just in Hindi but also in Marathi, Bengali and Tamil. This bluetooth music player with rechargeable battery, offers an approximately 5 hour running time in a single go, ensuring a continuous spiritual experience as devotees listen to devotional songs and bhajans through the night.
In fact, Saregama Carvaan makes up for an amazing present this Janmashtami. Greet your family and friends with the sweetness of classics packed into this device which is very simple to operate. Available in multiple colors like oakwood brown, cherywood red, electric blue, porcelain white and walnut brown, the Carvaan is the perfect gift for music lovers, this festive season.
With songs that move hearts, stir emotions and reminisce memories, experience pure joy as you gift your loved ones the perfect gift this Janmashtami- Saregama Carvaan!
Bolo Krishna Kanhaiya Lal Ki Jai!