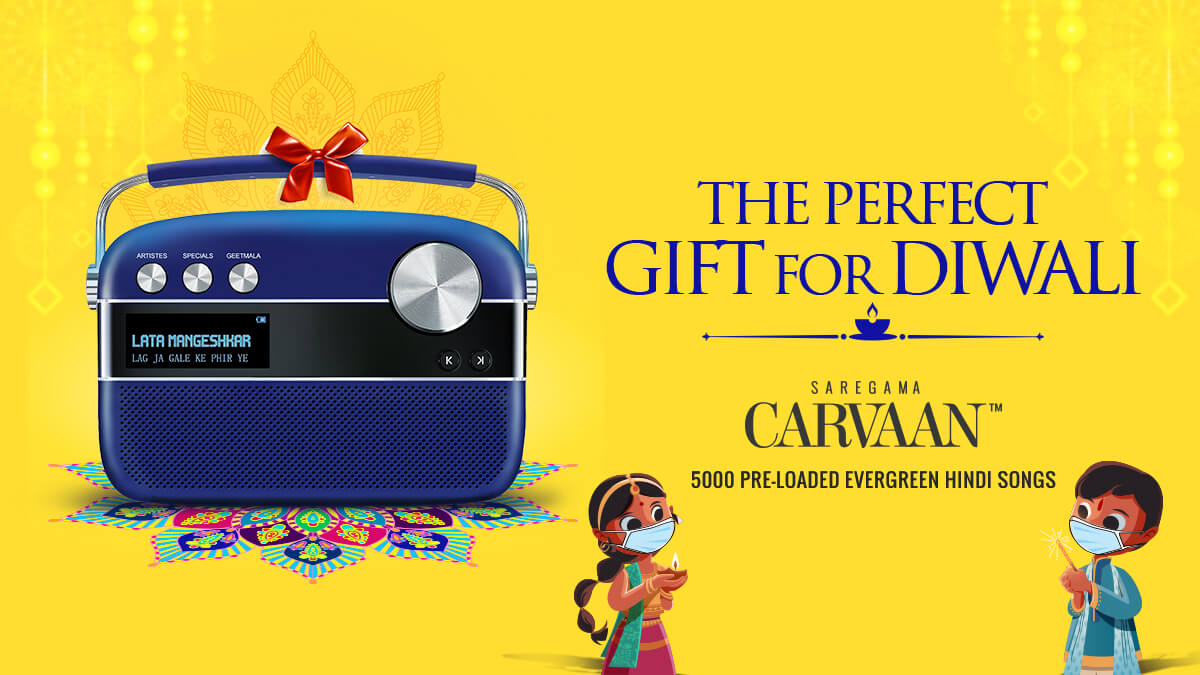 The festival of lights has arrived. The auspicious occasion of Diwali is celebrated every year with streets sparkling with lights, houses decorated with flowers and lanterns, diyas are lit and people visit each other's houses distributing sweets and gifts expressing gratitude towards each other. For some Diwali, vacations prove to be great to have family vacations. However, this year the charm of Diwali festival has been restricted to an extent due to the pandemic situation.
Restrictions have been made on large Diwali gatherings. The bursting of firecrackers also has been controlled through government orders which is a very vital decision. This Diwali, you can take a step towards your community and be well-wishers by wearing masks and using sanitizers at community spaces.
The conditions may not be ideal, but the celebrations should not stop. This year you can enjoy Diwali at your home by organizing a special dinner with your family & friends and enjoy some great music. Bursting crackers may be prohibited but instead you can light up diyas and spread the positivity around you.
The feeling of being welcomed to someone's house with a beautiful rangoli and bright diyas is significant about the festival of Diwali. Diwali, known as "Deepavali" is the festival of lights that is celebrated for five days. It is the festival that symbolizes the victory of light over darkness.
Before Diwali arrives, people start preparing for the festivities by cleaning or renovating their homes. People buy new clothes and light up their homes with diyas. During Diwali, people worship Lakshmi, the goddess of wealth and prosperity which is known as "Lakshmi Pujan". Dhanteras marks the first day of Diwali.
This Diwali, gift your close one's the joy of music with Saregama Carvaan. Music is always associated with Indian festivals in one form or the other. What better gift than a portable digital audio player with evergreen Bollywood songs in-built.
Saregama Carvaan is premium looking audio player with 5000 in-built Evergreen Hindi Bollywood songs sung by the legendary artists like Lata Mangeshkar, Kishore Kumar and Mohd Rafi. What makes the Carvaan a perfect Diwali gift, is the exclusive features that it offers. The audio player is also loaded with modern features like Bluetooth and USB connectivity that allows you to play your playlist. Not only this, but you can also listen to your favourite FM/AM radio stations on the Saregama Carvaan.
The Carvaan is also available in different regional variants like Carvaan Bengali, Carvaan Marathi, Carvaan Tamil, Carvaan Punjabi and Carvaan Malayalam as well making it the perfect Diwali gift. You can just place an order online and get your Diwali gift delivered at the desired address.
Let us all come together and spread brightness right from our homes to overcome the dark shadow of the pandemic above us. Saregama wishes everyone a safe and Happy Diwali.